"More customers buy Forcepoint over other vendors because Forcepoint Content Security solutions go so much further than simple content filtering."
— Robert Avoub, Global Program Director, Frost & Sullivan
Forcepoint Virtual Appliance for Web and Email offers many business, management and infrastructure advantages all while supporting our highly effective Web Security and Email Security solutions. Like our industry-leading cloud-based security services, this Virtual Appliance provides tremendous deployment flexibility. Using existing hardware eliminates the restrictions of a long-term commitment to proprietary, single-purpose appliances.
If you're planning to eventually migrate to the Cloud, the Virtual Appliance offers a powerful yet economical interim deployment option without sacrificing security, visibility or manageability. Your transition to full cloud deployment becomes a small infrastructure-level event with minimal impact on users or the security operations team.
Support evolving, complex environments
Forcepoint's Virtual Appliance for Web and Email was designed as part of an overall effort to provide flexible deployment options that consistently deliver effective management and confidence.
Central visibility
Forcepoint offers unified visibility and management for web, email and DLP security, even as your environment evolves with various mixtures of appliance, virtual, and/or cloud deployments. 
Single policy control
Create or modify a policy just once before deploying it to all Forcepoint cloud, appliance and virtual-based web, email and DLP defenses. 
Reliable, hardened environments
Forcepoint Virtual Appliance for Web and Email provides the same high-performance, hardened security environment as Forcepoint V-Series appliances to deliver proven security for web and email channels.
Prepare for the Cloud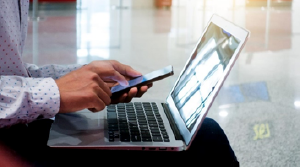 If you're not quite ready to migrate to the Cloud today, the Forcepoint Virtual Appliance for Web and Email provides an on-premises option with future flexibility, giving you the freedom to wait until the time is right for you.
Migration Support
Maintain centralized visibility and control while eliminating costly learning curves as you focus on the safe evolution of your environment through various blends of cloud, appliance and virtual platforms.
Minimize Dependencies
Unify Web Security, Email Security and DLP so your migration can take place in any order, over any period, without impacting the effectiveness or manageability of your evolving security posture.
Industry-Leading Web and Email Security Support
Forcepoint Web Security and Email Security solutions deliver comprehensive protection to organizations embracing the Cloud as their users access email and the web from any location on any device.  Flexible cloud, appliance, virtual, or hybrid deployment options provide industry-leading web and email security independently - or as a highly-coordinated and unrivaled defense for both.
Forcepoint Web Security is a Secure Web Gateway that stops advanced threats and protects web use anywhere users may work. 
Forcepoint Email Security stops the spam and phishing emails that introduce phishing, ransomware and other advanced threats before they can compromise users or infect systems with malware.