Breadcrumbs and Badges: Forcepoint debuts at Austin's SXSW conference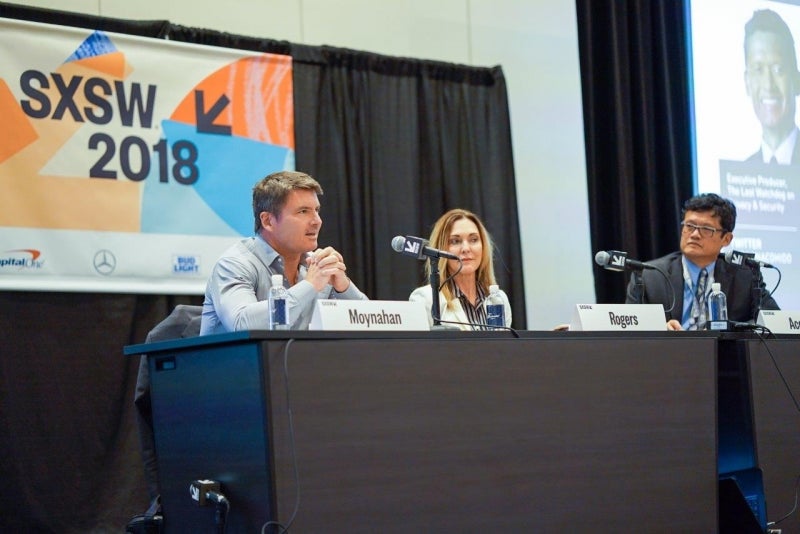 How can we get better at identifying digital breadcrumbs that can be tracked and used predictively to protect workplaces in particular? And what are the implications for employees and employers as we navigate this new world? These were some of the questions that yesterday's panel, "Breadcrumbs & Badges: Hacking Workplace Violence" attempted to tackle.
Sharing the podium at Austin's SXSW conference were Forcepoint CEO Matt Moynahan, privacy and data security legal expert Elizabeth Rogers, and Pulitzer prize-winning journalist Byron Acohido, who moderated the conversation. 
Here are a few highlights from the discussion:
Ms. Rogers brought her depth of understanding regarding privacy laws and regulations to the conversation, pointing out that new regulations such as GDPR will have implications for organizations well beyond the European Union. It's important that employers everywhere be prepared for a renewed focus on privacy and security in this increasingly interconnected age.
When asked about best practices, Matt Moynahan pointed out that privacy is practically a thing of the past. He emphasized that people routinely click on end user agreements and give information away on our own time. When it comes to monitoring, employers and organizations can be as transparent or opaque as they want to be -- at Forcepoint we advocate for transparency. He said that Forcepoint has tried to encourage customers to disclose what they're doing and why, and then focus on doing it correctly. It's important for obvious reasons to maintain morale within a workplace, as well as to be true to the culture of the company. If this is done right, and the security program is rolled out proactively, companies can often get culture points for it. More often than not people are willing to sacrifice for the greater good as long as they know they're being respected and not abused. Respecting the identity of those you are monitoring is key. Good people will leave your company if trust is breached. Be clear about the program and set expectations from the beginning, and you can preserve your culture and your talent pool, rather than alienating your employees. 
Following up on this, Ms. Rogers advised making cybersecurity at work a personal issue. Remind people that their own personal data is at risk, not just the IP of the company. And make information security and privacy awareness a core competency in your workplace, with associated goals as part of everyone's annual review.
Tomorrow afternoon, Richard Ford, chief scientist at Forcepoint, will continue our presence at SXSW by speaking on predictive analytics with another stunning lineup. If you're at SXSW we hope you can attend the panel. If not, be sure to catch it on Facebook Live!
About Forcepoint
Forcepoint is the leading user and data protection cybersecurity company, entrusted to safeguard organizations while driving digital transformation and growth. Our solutions adapt in real-time to how people interact with data, providing secure access while enabling employees to create value.