Bringing the Human Point to Life

Behind the Scenes of Our New Brand Campaign
Today marks a major milestone for Forcepoint – we're introducing our new brand campaign to the world. I'm especially proud of this campaign because it allows us to share our position as a differentiated cybersecurity company with our customers, partners, influencers, employees and other audiences.
I've been with Forcepoint for almost three years (formerly as a part of Websense) and have now had two career- (and life-) impacting opportunities here. First, to help launch the company as a new brand in January 2016 and, now, to bring this campaign to life across all platforms and media.
As the company has grown and matured, so has our vision and our position relative to the cybersecurity industry. Even though Forcepoint has more than 20 years of cybersecurity experience, many people still think of us as one of the legacy companies that formed us. Or they don't realize that we're a new company building intelligent, integrated systems for cloud security, network security, data and insider threat protection and global governments. No matter how solid our strategy is, if no one knows about our new focus areas, we're facing an uphill battle.
With the support of our leadership team, we set about to turn our new vision and approach to security into a fully-formed identity, brought to life via creative. We began working on creative concepts with our brand strategy agency, Mechanica, in December immediately after solidifying the company's vision, mission and governing brand idea, "Protecting the Human Point."
Nailing down the right look and feel for the creative was tough – many of the early concepts we considered were ultimately scrapped because they were expected and, if there's one thing we knew we wanted, it was to rise above the sea of sameness in cybersecurity. Too often, the industry looks to technology as the answer. We are taking a new approach by focusing on people, and our creative must support that differentiated view. You'll notice that tech is absent from our photos and videos; that's intentional because we're focusing on the real constant – the people that are both the most vulnerable and valuable parts of security.
The conventional approach to security is the "walls and moats" view of preventing attackers from coming inside the network. That's only half the story. The other half, the more important one, is by addressing security from the perspective of the cyber continuum of intent -- on the potential for normal users to become accidental, compromised or malicious insiders based on a spectrum of risk behavior. Only by understanding intent and the human points of interaction with critical data can enterprises and governments truly stop bad actors and prevent the loss of intellectual property.
The Cyber Continuum of Intent

As we began working on the high-level concept, we also thought about our key customer touch points – not only where this creative should exist, but what experience we wanted people to have with it. And we quickly realized that we needed to upgrade our most important customer experience channel – our website. Working with Mechanica and our development partners, Four Kitchens, we went through a full site redesign that began with journey mapping and usability and ended (as much as a website can ever "end") with today's launch. It's a new forcepoint.com, from top to tail and everything in between.
I'd be remiss in calling out our agency partners without also giving a huge shout out to the members of Team Forcepoint that made this happen. I am incredibly lucky to work with a world-class Web Team, amazing Designers, Writers, Communicators and Strategists. This launch could not have happened without their dedication to this company.
Today's launch is just the beginning. We'll roll out a full paid media campaign in the next couple of months to really showcase this stunning creative as it's meant to be seen. I'll also share updates and new examples soon. Until then, please enjoy our videos, visit our website and check out our social media channels, which will feature all of the latest on Protecting the Human Point.
And if you have suggestions for my team or me, I welcome them. Please email me at mfad@forcepoint.com.
Everyone to the Defense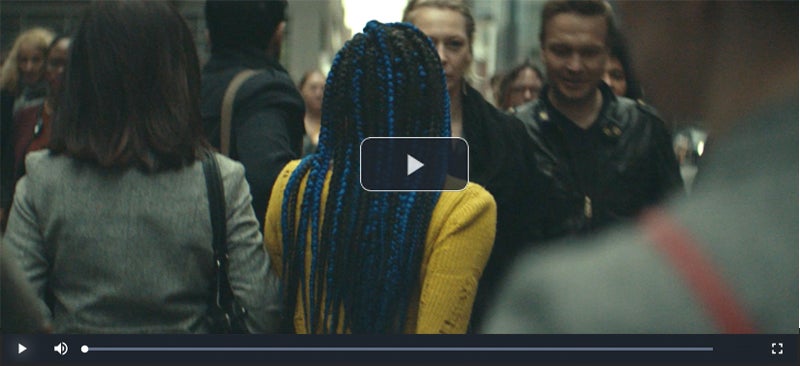 Burning Question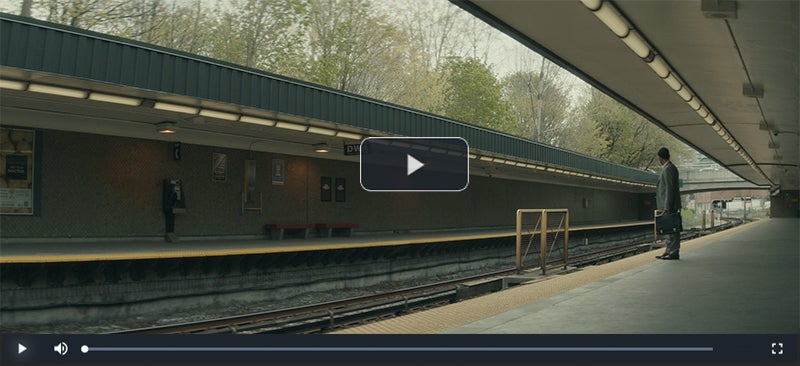 Join Forcepoint on Social Media
Facebook: https://www.facebook.com/ForcepointLLC/
LinkedIn: https://www.linkedin.com/company/forcepoint
Twitter: https://www.twitter.com/forcepointsec
Instagram: https://www.instagram.com/forcepoint
About Forcepoint
Forcepoint is the leading user and data protection cybersecurity company, entrusted to safeguard organizations while driving digital transformation and growth. Our solutions adapt in real-time to how people interact with data, providing secure access while enabling employees to create value.