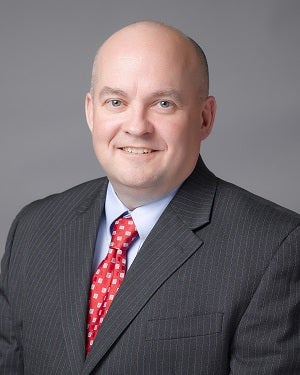 Dan V. - Sr. Manager, Insider Threat Operations, Herndon, VA
Tell us what you do in 40 words or less.
I'm an insider threat subject matter expert (SME) supporting sales and operations for Forcepoint insider threat management solutions. My role is to help customers understand how these technologies work, and how they can be applied to the problems they face.
 Why did you choose to become an SME?
I was on a customer's staff in the federal space doing insider threat investigations, eventually joining the team and later Raytheon and Forcepoint,  where I spent a lot of time helping customers get their user activity monitoring programs up and running with the addition or our technologies. I didn't plan to get into counterintelligence and insider threat programs, it just happened in a series of fortuitous events after my Navy career ended. Fortunately my management has been supportive of my desire to keep on the leading edge of the performance and as a result I am able to support sales, training, presentations, proposals, product management, programs, and operations. This makes for an interesting job.
 How long have you been in your field?
I've been involved in IT and security for more than 20 years – it goes fast.
 What do you enjoy most about your job?
When I was a high school teenager I worked in a job where I assembled music boxes. It was a production job that was dull, monotonous, and routine; creativity was nether required nor desired and the only thing that mattered was the number of units I completed. My job today is a lot more fun because every day is different.
 What do you find most challenging?
Challenging isn't bad, challenging is excitement. I enjoy the opportunities that require quick thinking and decisive action to achieve success, like getting the call on a Sunday to be somewhere on Monday to rapidly deploy a capability to help the customer solve a problem. These challenges are especially rewarding.
 What do people say or ask when they find out what you do?
Most ask about how I ended up in such a great job. I tell them how I can trace this career to events surrounding my amateur radio hobby while I was on shore duty (in the Navy) in the Washington, D.C. region. The relationships I built while teaching a packet radio class for the American Red Cross directly led to my post-Navy career. These events and forks in the road can never be planned, but they simply happen and we need to be prepared to make a decision when choices present themselves.
 What would you tell someone who is thinking about a career in your specialty?
The time is ripe to enter the workforce with insider threat mitigation skills since industry and government need these skills desperately. A computer science degree augmented with some criminal justice education is a great way to get started. Find a company like Forcepoint who has been supporting this mission area for more than 15 years and apply yourself to improve upon this growing career field.
 What makes Forcepoint a great place to work?
I'm trusted to do my job well, which means I can be creative and innovative in helping our customers manage their unique insider threat programs. And Forcepoint allows us to be involved in the management of products; we can bring customer needs and gaps in capabilities and turn them into features and enhancements on our solution roadmap. The result is satisfaction with my work, and that makes for a great job to have.
What does innovation mean to you?
When faced with a new challenge it's easy to say no and feel constrained by perceived roadblocks and barriers to success when the organization is more concerned with an excel spreadsheet than customer success. Innovation means solving problems by finding a way to say "yes, we can!" and that's only accomplished when you're supported by management that accepts reasonable risks and changes to the status quo in the name of customer success.
 In your opinion, what innovation(s) have had the most impact in your lifetime so far?
The portability of amazing computing power that allows me to lock my front door, keep track of the hockey practice schedules, deposit checks, and pay bills from the phone in my pocket. My phone is close to making my desktop computer obsolete.
Want to make a difference in today's hyperconnected world? Join Forcepoint™. Search Current Global Openings here.