FORCEPOINT FEDERAL FOCUS: CYBERSECURITY & CRITICAL INFRASTRUCTURE - SECURING THE GLOBAL AVIATION ENVIRONMENT
Visit Forcepoint at the Air Traffic Control Association (ATCA) Annual Conference – 16-19 October 2016, Gaylord National Resort & Convention Center, National Harbor, MD.

We're in the Raytheon booth 413
By Stacey Winn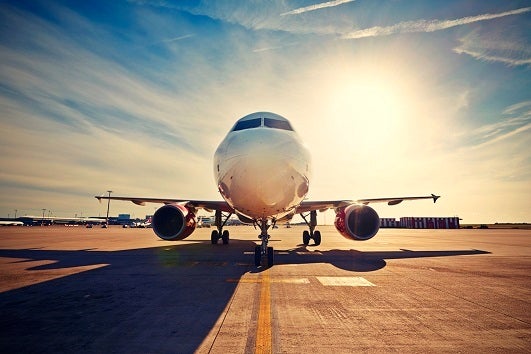 Critical infrastructure architectures and systems – particularly those systems that make up the global aviation environment –are interconnected in many ways and will only become more intertwined. To add to this complexity aviation systems must function across civil and governmental boundaries as well as international boundaries.
Aviation involves a tremendous amount on the sharing of critical data between a wide variety of sources. Maintaining this unencumbered flow of data is essential to the rapid, accurate, and precise execution of almost all organizations today. But it must be performed in the most secure fashion to ensure not only that the right people have the right data when they need it but also to ensure that data integrity is maintained. The persistent threat of cyber-attack, network penetration, and data loss makes it necessary to use only the most secure methods to share and transfer data.
Data must be protected wherever it travels, even in a short journey from computer to printer. Dissemination of new information must carefully balance the need-to-know by consumers with the responsibility-to-share by providers. The right amount of sharing, governed by policies defining what information can cross domain boundaries, when, and under what circumstances, is highly context-dependent and dynamic. The result is a high-speed, efficient, cost-effective sharing process for even the most challenging data environments.
The transportation system and, specifically aviation, is an incredibly complex system with nearly immeasurable importance to global, modern life. The information and digital parts of this system continue to expand, from air traffic management, to aircraft technologies, and the devices humans -- as operators or passengers -- bring into the system.
Consider that:
Aviation supports 57 million jobs and $2.2 trillion in economic activity.
Every year some 2.8 billion people travel on 35,000 routes connecting 3,800 commercial airports.
Together they fly 5.1 trillion kilometers—34,000 times the distance to the sun – and by 2030, twice as many people will fly.
Disruption of the aviation infrastructure would prevent any Air Navigation Service Provider (ANSP) from achieving its mission to provide the safest, most efficient aerospace system possible. More than ever, aviation infrastructures across the world rely on networked operations and net-centric data systems running on distributed enterprise architectures and are vulnerable to disruption caused by cyber-attack. The planned roll-out of large scale Air Traffic Management (ATM) modernization programs like the Next Generation Air Transportation System (NextGen) and Single European Sky ATM Research (SESAR) promise improvements and upgrades to increase the convenience and dependability of the associated aviation infrastructure.
Together, Raytheon and Forcepoint help organizations, government agencies (such as DoD, DHS and NOAA) and nations effectively minimize cyber risk and safeguard information and critical infrastructure. We are committed to active participation in this global issue and to delivering our proven capabilities in information assurance, user activity monitoring (to protect against the insider threat) and cybersecurity to meet the current and evolving challenges.
To learn more about Forcepoint cybersecurity, cross domain solutions, visit us at the Raytheon booth 413; Air Traffic Control Association (ATCA) Annual Conference
About Forcepoint
Forcepoint is the leading user and data protection cybersecurity company, entrusted to safeguard organizations while driving digital transformation and growth. Our solutions adapt in real-time to how people interact with data, providing secure access while enabling employees to create value.