Forcepoint ONE semplifica la complessita IT
Il cambiamento verso SASE con un unico formitore stimola i partner
Ottobre è stato un mese impegnativo ed entusiasmante per Forcepoint Italia poiché c'è stato un crescente interesse per la piattaforma Forcepoint ONE tra i nostri partner e clienti anche grazie ai molteplici eventi dove abbiamo parlato di cambiamenti nella sicurezza delle reti affrontate dalle organizzazioni, come ad esempio:
Mancanza di visibilità su reti, cloud e flussi di dati
Molteplici prodotti e soluzioni che rendono la sicurezza informatica troppo complessa
Arrow University, Verona
Il via lo ha dato la partecipazione all'Arrow University,svoltasi il 13 e 14 Ottobre a Verona, appuntamento immancabile per i vendor e occasione importante per incontrare i partner.
Quest'anno abbiamo parlato dell'architettura SSE Security Service Edge con l'introduzione dell'approcio ZTNA Zero Trust Network Access dove Forcepoint sta sempre più investendo, portando le prorpie tecnologie sotto un unica console ed unico agente con il progetto Forcepoint ONE.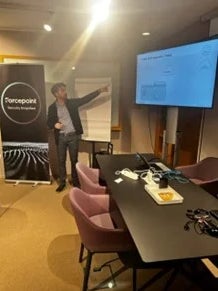 Digital Italy Summit 2022, Roma
Altro evento importante ed immancabile il 18 e 19 Ottobre a Roma con Cybersecurity summit dove Forcepoint ha parteciapto con Sielte partner strategico per il mondo della publica amministrazione e Government. Nel corso dell'evento Forcepoint è intervenuta nella tavola rotonda dedicata all'approcio e problematiche legate alla transazione del dato  verso il cloud insieme a player come Sentinel One , BitDefender e ottimo l'intervento del CISO di NTV-che ha portato la sua visione.
Partner Tech Workshop, Milan
Il mese si è concluso con l'evento technico organizzato con Computer Gross a Milano il 25 Ottobre  e dedicato alle persone di Delivery dei partner Forcepoint. A questo evento hanno partecipato 20 partner selezionati che hanno avuto la possibilità di testare la soluzione ForcepointOne con laboratori dedicati e configurazioni avanzate . Quest'ultima iniziativa verrà ripresa con il prossimo anno espandendola verso altre soluzioni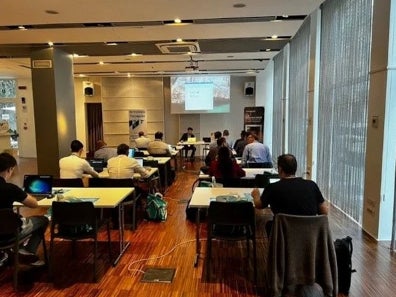 About Forcepoint
Forcepoint is the leading user and data protection cybersecurity company, entrusted to safeguard organizations while driving digital transformation and growth. Our solutions adapt in real-time to how people interact with data, providing secure access while enabling employees to create value.