Forcepoint Security Labs at BSides LV, Black Hat USA and Def Con
Forcepoint Security Labs researchers are hitting the road at the start of August to get involved in arguably the three most famous research-driven security conventions in the world. I've summarized both what Forcepoint will be up to at all three events as well as highlighting great ways for you to learn more about the emerging technologies and research in cybersecurity. We hope to meet up with you there.
[UPDATE Aug 13, 2018]  The slides for both of Forcepoint's Black Hat presentations are now available to download.
Using Language Modelling to Verify User Identities: https://www.slideshare.net/Forcepoint/using-language-modeling-to-verify-user-identities-109389446
AI & ML in Cybersecurity - Why Algorithms are Dangerous: https://www.slideshare.net/Forcepoint/ai-and-ml-in-cybersecurity
BSides LV
Date: August 7-8.
Location: Tuscany Suites, Las Vegas.
BSides Las Vegas is a free, volunteer organized event now celebrating its 10th year. This popular conference (the mission of BSides is to "put the INFO back in INFOSEC") draws from all aspects of the infosec community from the deeply technical to executive leaders, and features speakers on an astounding array of topics, all designed to provide information to the community. However, tickets are limited; such is demand for the interactive nature of the talks. If you want to attend, be sure to show up early! Some highlights this year include an up close look at North Korea's anti-virus solution SiliVaccine, research findings on security for serverless environments, and a deep dive into government wiretapping.
Forcepoint will be sponsoring the event this year.  Keep an eye out for myself, Raffael Marty, or Sarah Vela – we'd love to connect with you there.
The full talk schedule for #BSidesLV can be found here: https://www.bsideslv.org/schedule/
If you won't have chance to get to Vegas there is likely a BSides conference near you. 
Black Hat USA 2018
Date: Two-day main conference (August 8-9).
Location: Mandalay Bay, Las Vegas.
The Black Hat conference series needs no introduction.  With the first event dating back to 1997 Black Hat USA is now in its 21st year. Forcepoint is once again pleased to sponsor this flagship security conference at the Diamond level.
At The Booth
Visit the Forcepoint booth #620 to meet our experts and learn why we think Risk-Adaptive Protection is so important. Sit in on a theatre presentation and pick up a free t-shirt.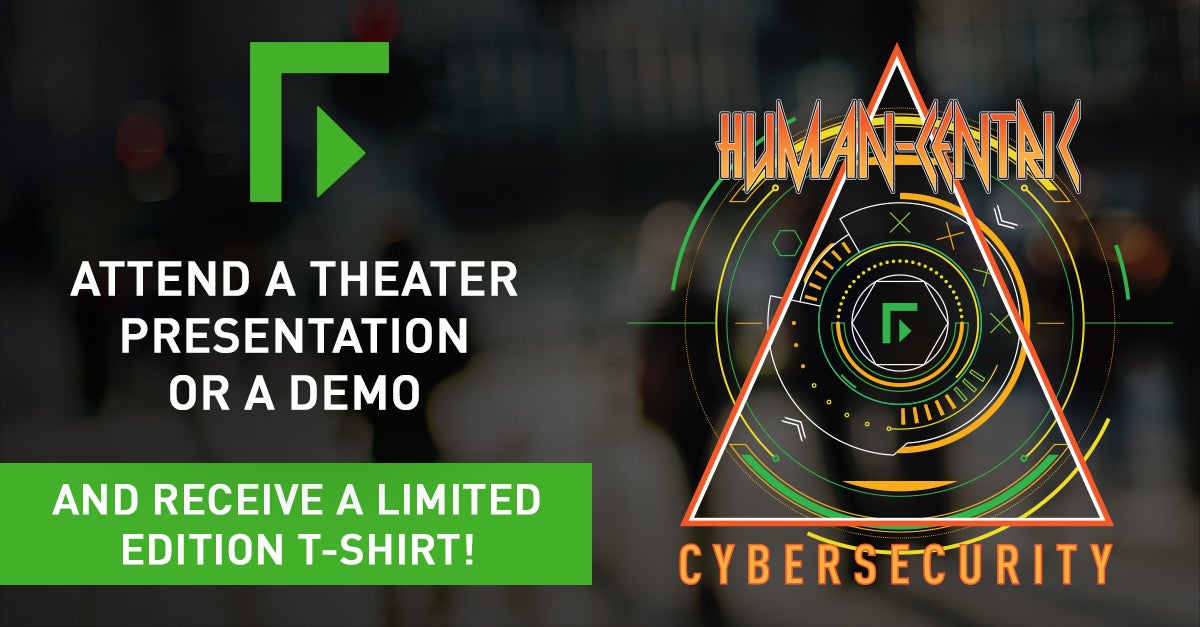 I will be discussing the security model of WebAssembly at the booth and offering some tips to analyse wasm modules. Here's a look at some of the other presentation titles featured in the booth's theatre:
Delivering Better Security Efficiency through Risk-Adaptive Protection
A Risk-Adaptive Approach to Dynamic Data Protection
GDPR Is Here, Are You Compliant?
Finding the Needle in the Haystack: Leveraging Analytics to Focus Investigations
Identifying Your Riskiest Cloud User
Modern Web Security for the Cloud Era
Improving Your Security Posture for O365
SD-WAN "2.0" with Enterprise Scale and Security
Is Your Firewall Leaving Your Network NAKED on the Internet?
Putting the Human Back into Network Security
Let Your Data Flow: Network Segmentation in the Real World
How to Analyze a WebAssembly Module
Our team will also be demoing the following solutions:
| | |
| --- | --- |
| Risk-Adaptive Protection | UEBA, DLP, DDP |
| Cloud Security | CASB, Web and SaaS apps |
| Enterprise SD-WAN Security | Secure Enterprise SD-WAN and Evasion Protection |
| Global Governments | Network Segmentation |
Career Zone
Forcepoint is growing, and hiring, around the world, and we're always on the lookout for the best of the best. Stop by our booth #CZ2241 in the Career Zone to learn more!
Presentations
Using Language Modelling to Verify User Identities
Date: Wednesday, August 8 | 12:40pm-1:30pm
Location:  Business Hall, Theater A
A variety of biometrics have been used for authenticating user identities, including fingerprinting, facial recognition, and keystroke analysis. Natural language processing research has found that people's use of language can also be uniquely identifying. Language modelling is a technique for measuring how likely words and phrases are, given some observations about previous language use. It is used heavily in speaker and author identification as well as speech recognition and machine translation.
Join data scientists for user and data security solutions Dr. Chris Poirel and Dr. Eduardo Luiggi for this in-depth discussion of the multiple facets of language modelling.
Slides now available here: https://www.slideshare.net/Forcepoint/using-language-modeling-to-verify-user-identities-109389446
AI & ML in Cybersecurity - Why Algorithms are Dangerous
Date: Thursday, August 9 | 11:00am-11:45am
Location: South Seas ABE
Rather than building systems with actual security knowledge, companies are using algorithms that nobody understands and, in turn, discovering wrong insights. Raffael Marty, Forcepoint VP of Corporate Strategy, will be discussing how the lack of explainability and verifiability in AI and ML algorithms can be dangerous.  A talk not to be missed as he cuts through the hype.
Slides now available here: https://www.slideshare.net/Forcepoint/ai-and-ml-in-cybersecurity
Level Up Breakfast Bar
Date: Thursday, August 9th | 7AM – 10AM 
Location: Fleur at Mandalay Bay 
 
After a long week of workshops, keynotes and briefings, we thought our customers and special guests might appreciate an opportunity to recharge and relax. On Thursday morning, we hope you can join us at Fleur at Mandalay Bay. There will be a gourmet breakfast spread, fresh coffee, mimosas, you can even build your own Bloody Mary. And in true Las Vegas style, we'll also provide an energy-boosting, headache-relieving oxygen bar.
Make sure to stop by booth #620 to grab your breakfast pass. The pass will expedite your entry providing you VIP access to the front of the line! (A Black Hat badge is also required.)
Def Con 26
Date: August 9-12.
Location: Caesar's Palace & Flamingo, Las Vegas.
One of the world's largest hacker conventions, Def Con flows into the weekend.  Running for over a quarter of a century Def Con is the place to be if you want to take in deep technical talks and extend your network with fellow-minded security folks from around the world. Some of the highlights this year include Jeanette Manfra from the Department of Homeland Security on keeping U.S. elections safe and Wesley McGrew on securing containers. There's truly something for everyone at Def Con, including a talk from the NSA's Rob Joyce entitled "Building Absurd Christmas Light Shows". Forcepoint Security Labs researchers will be in the corridors and presentations at Caesar's and look forward to bringing back the knowledge shared at the conference to help better protect our customers.
We look forward to seeing you in Vegas!
About Forcepoint
Forcepoint is the leading user and data protection cybersecurity company, entrusted to safeguard organizations while driving digital transformation and growth. Our solutions adapt in real-time to how people interact with data, providing secure access while enabling employees to create value.