The Top Critical Features for Cloud Security Controls
It's no secret that the race for cloud adoption is well underway, and most enterprises are trying desperately to keep up. Today, the pressure is placed on businesses to achieve digital transformation while remaining agile and lean. This has resulted in a burst of available cloud-based applications and services designed to streamline processes, reduce overhead spending, and capitalize on innovative, more relevant technologies. For many organizations, the adoption of cloud-based infrastructure is the next logical step in their evolution.
Compare Cloud Security Solutions
Determine which edge and cloud security vendor is the right fit for your organization
Read the eBook
However, for most chief information security officers (CISOs), the transition from primarily on-premises systems to public or hybrid cloud solutions isn't an easy one to make. No one wants to be responsible for potentially devastating data breaches or compromised critical systems. And, the move to the cloud raises too many unanswered questions. 
But, mastering policy setting and control within the cloud is not an impossible task, especially when deploying the right tools and cloud security architecture. There are challenges organizations face when protecting data in the cloud as well as benefits associated with cloud security automation.
What are some security risks associated with cloud service models?
Cloud security itself passes over into a shared responsibility model, which means both the business and the cloud provider being used share responsibility for overall data security. Businesses must remain aware of the risks associated with the cloud architecture they use and put measures in place to keep it secure.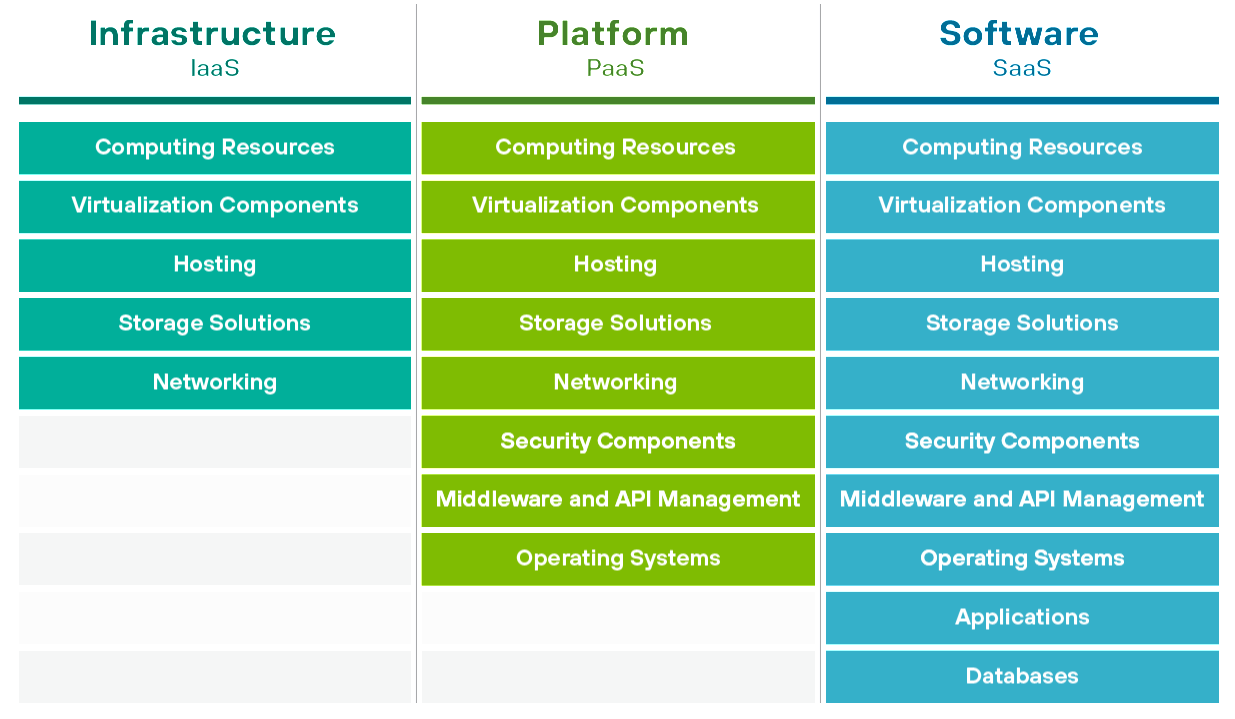 IaaS (Infrastructure-as-a-Service)
IaaS solutions can be prone to data breaches in large part due to misconfigurations from in-house IT teams or simple lack of awareness. This can lead to large-scale data compliance issues across an organization's infrastructure, that if left unchecked and unresolved could result in significant non-compliant fees or legal action.
PaaS (Platform-as-a-Service)
The multi-tenancy environment of PaaS solutions can be a significant concern for data compliance teams. Sharing memory and disk space with unknown parties off-premise can lead to any number of data leakage issues and can create other potential problems when keeping critical business systems operations.
SaaS (Software-as-a-Service)
While SaaS solutions provide the most flexibility to enterprises looking to scale their systems and processes, they also bring much of the risk associated with data leakage. Lack of transparency is a primary concern when working with SaaS providers, and many customers aren't even aware of where their data is stored. Add that you have no direct control over your own data, and business continuity quickly comes into question.
To learn more on the topic, register to watch the webcast Forrester: Mastering Policy Setting in the Cloud at 10am Central Time next week on Wenesday, March 18, 2020. The webcast will be presented by Andras Cser, VP & Principal Analyst for Forrester.
Why cloud security automation is essential to modern-day enterprises
There are a number of security risks and compliance issues your organization will need to address regardless of what type of cloud architecture your organization transitions to. The scale of these issues, however, can quickly become overwhelming, and many internal teams struggle with the capacity necessary to tackle all of the security concerns. This is where cloud security automation can really benefit an enterprise.
Data movement monitoring: Through the use of multi-cloud data monitoring solutions, organizations can routinely check how their data is being accessed across all of their cloud environments, maximizing visibility, and mitigating the data compliance risks.
Cloud security configuration management solutions: Automated cloud-based configuration management solutions support organizations by ensuring consistency in the performance, functionality, design, and security of architectural frameworks across public, private, and hybrid cloud environments.
Cloud DLP (Data Loss Prevention): Cloud DLP solutions regularly monitor and audit network activity while automatically alerting administrators and data owners to network anomalies. DLP solutions provide detailed activity logging and reporting, data encryption, device-level control, and network threat remediation.
Choosing the right cloud security architecture for your business
When balancing the need for scalability and security in modern-day infrastructures, most organizations rely on a cloud access security broker (CASB) to minimize data vulnerabilities in multi-cloud environments and improve visibility and control of third party applications. CASBs act as a liaison between users and cloud applications that manipulate data and enforce a variety of security controls, including data encryption, access control, DLP, and enterprise firewalls. 
When using a CASB, organizations have a few different options when configuring their security architecture, each with their own pros and cons.
Forward proxy
A forward proxy CASB allows you to control traffic in real-time that originates from various users in an internal network to any connected services. Forward proxies are often used by larger organizations like universities and mid- to large-sized enterprises due to how they can regulate outbound web traffic. These types of proxies are often used when blocking employees or students from visiting certain websites, monitoring online activity, or reducing network traffic by using cached website data.
Reverse proxy
Reverse proxies focus on securing the services themselves instead of just the client computers. A reverse proxy receives all incoming requests for services and distributes them to the appropriate servers where firewalls can control the traffic. 

API
An API CASB approach utilizes application programming interfaces to connect to a cloud provider. These APIs are used to apply security policies to data stored in cloud-based applications on behalf of the organization. This includes verifying the status, compliance, and overall performance of the cloud service. 

Regardless of what stage your organization is in its cloud adoption strategy, maintaining strict data compliance should be paramount as you move through each stage of your digital transformation. With the help of cloud security automation tools and solutions, you'll be able to effectively maintain visibility and control of your data regardless of where it is stored and how it is accessed.
To learn more, register and join us for the March 18 webinar Forrester: Mastering Policy Setting in the Cloud.
About Forcepoint
Forcepoint is the leading user and data protection cybersecurity company, entrusted to safeguard organizations while driving digital transformation and growth. Our solutions adapt in real-time to how people interact with data, providing secure access while enabling employees to create value.