Join Forcepoint at DoDIIS Worldwide 2018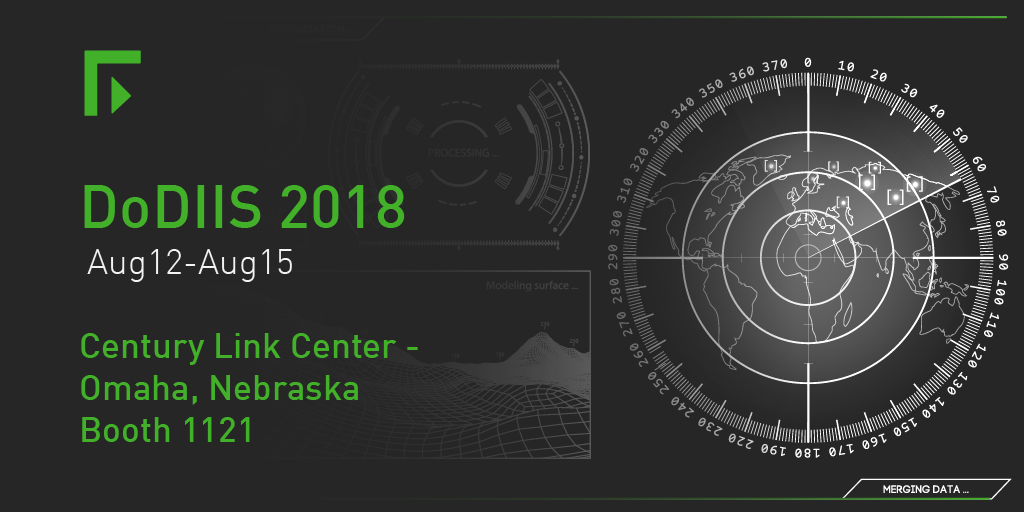 To highlight this year's DoDIIS conference theme of "Data as a Weapons System: Revolutionizing Intelligence," Forcepoint is showcasing our risk-adaptive security approach that integrates best-in-class security products with analytics and behavioral profiling, allowing near real-time risk insights and automated remediation to better protect federal users and data. 
Forcepoint on the Agenda
Join Forcepoint's Forcepoint's George Kamis, Chief Technology Officer (CTO) - Forcepoint Federal, for the "Automatic Discovery of Evasions Vulnerabilities Using Targeted Protocol Fuzzing" breakout – Tuesday 14 August, Room 206 at 1540.
Network protocol normalization and reassembly is the basis of traffic inspection performed by NGFW and IPS devices. Even common network protocols are complex with multiple possible interpretations for the same traffic sequence. In this session, we will present a method for automated discovery of errors in traffic normalization by targeted protocol stack fuzzing. These errors can be used by attackers to evade detection, bypass security devices, and allow exploits and malware (including aggressive ransomware attacks like WannaCry) into your network undetected. We will demonstrate the techniques against up-to-date security devices and show that many security devices still have basic evasion vulnerabilities.  Come learn how evasions bypass network security, how they're used across all layers of the network stack, and – most importantly – how to test your solution's efficacy against them.
And join us on Tuesday August 14th for Lunch and Learn 2 to hear  Guy Filippelli  present "Rethinking Data Protection: From Monitoring Threats to Taking Actions"
Identifying valuable risk insights and turning them into actionable protective measures remains challenging for in government environments. Today's behavior analytics tools can provide various insights into risky and anomalous activity but are powerless to enforce protection policies. This session explores how cybersecurity must evolve to risk-adaptive data protection, which integrates data analytics with control and enforcement capabilities that can identify risky activity and adjust policies as behavior change. We will explore how Forcepoint's risk adaptive security approach cuts through the noise of alerts and provides early warning signals to prevent data loss, enabling security teams to better understand user behavior and automate policies to achieve your mission.
Forcepoint in the Exhibit Hall
Stop by Booth 1121 for hands-on demos and presentations from our experts on the company's Risk-Adaptive Protection solution, Web Security incorporating CASB capabilities, human-aware NGFW and cross-domain solutions. While you get the inside scoop on the latest solutions from Forcepoint, enjoy our candy bar refreshments and once an hour we will be giving away Yeti tumblers.
When you visit Booth 1121 look for Jumanji, and his partner Marcus (a Forcepoint Sr. Sales Engineer) to learn about how service dogs are helping veterans with PTSD and help Forcepoint give back and raise money for Freedom Service Dogs of America.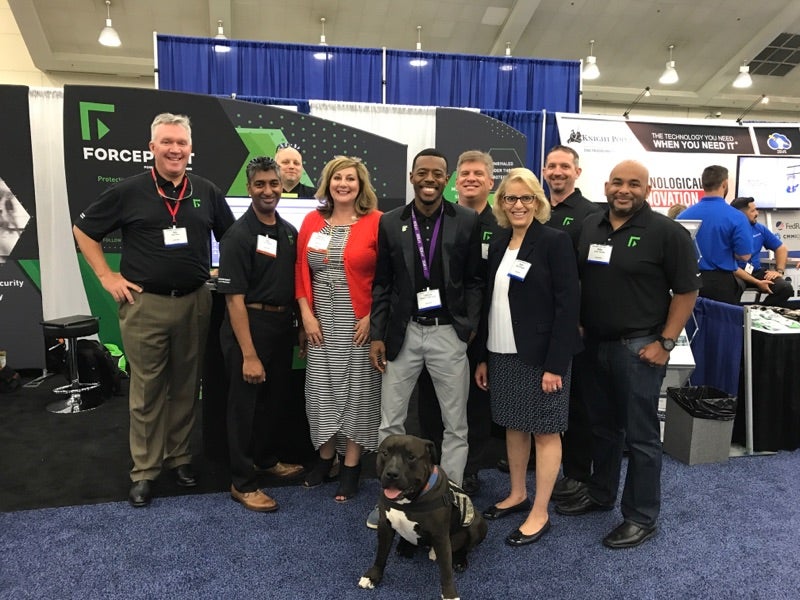 About Forcepoint
Forcepoint is the leading user and data protection cybersecurity company, entrusted to safeguard organizations while driving digital transformation and growth. Our solutions adapt in real-time to how people interact with data, providing secure access while enabling employees to create value.