Next-Gen Firewalls + Advanced Malware Detection Cloud = Better Zero-Day Protection and More
One of the things that makes Forcepoint different from other Next Generation Firewall (NGFW) vendors is the way we extensively use the cloud with our network security products to connect and protect our customers in innovative ways. Today, we're taking it even further, announcing our new Forcepoint Advanced Malware Detection (AMD) cloud service alongside the new NGFW 6.2 release of our unified software for firewalls and intrusion prevention systems (IPS). They're both extremely easy to roll out: AMD is in the cloud already and NGFW 6.2 can be downloaded from the Forcepoint support portal and deployed in minutes via our NGFW Security Management Center.
AMD uses the industry's leading sandboxing and dynamic behavioral analysis technology to uncover Zero-Day attacks and other advanced threats hidden in files as they are sent through your network. Operating from the cloud, it complements the file reputation and malware scanning that are built into our NGFW and can be enabled across your Forcepoint firewalls without having to touch individual devices:
Forcepoint NGFW Combines Multiple Techniques to Uncover Advanced Malware
Together, AMD and our NGFWs provide a very efficient and effective way to spot malicious code and rapidly block it, before attackers can breach your network and begin stealing data. But, AMD is more than just a powerful addition to our firewall solutions. It will also be used by Forcepoint's Web Security, Email Security and CASB (Cloud Access Security Broker) in the coming months, making us the first vendor to offer seamless protection against advanced threats across network, web, email and application access.
This multichannel approach can significantly accelerate your response to attacks. Malware spotted on one path into your organization can immediately be blocked on other paths, which is particularly valuable when you have users working remotely. Remember, the bad guys almost always attack along multiple vectors (think how phishing emails drive people to the web for unwanted downloads); you need to guard all of your channels consistently to keep your enterprise protected.
AMD and NGFW also give network and security administrators a powerful new tool for understanding malicious code, providing insights that will help them stop bad cyber practices and encourage good employee behaviors.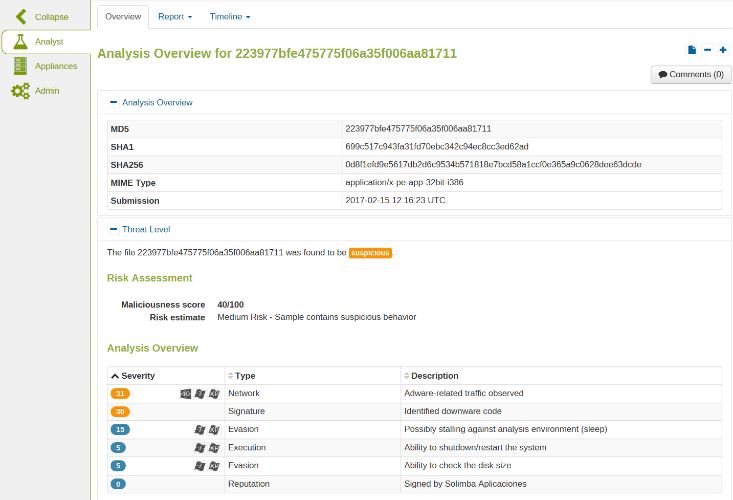 Giving Admins Insights into the Behaviors of Malicious Code
NGFW 6.2 Adds Other Enhancements
The NGFW 6.2 release also extends Forcepoint's firewall and IPS capabilities in other ways that partners and customers have asked for:
Expanded offerings for MSPs – Managed Service Providers now can offer mission-critical application protection to their clients (whether internally within an enterprise or externally across multiple organizations) with Forcepoint's unique Sidewinder Security Proxies for SSH/SFTP, HTTP, TCP and UDP – even in networks with overlapping IP ranges. This enables our MSP partners to provide a level of security that their competitors can't match.
Automation of policy change management – organizations can boost efficiency and make auditors happier with policy change approvals built right into SMC. This eliminates the need for manual processes and makes it easy to comply with mandates for 2-person approval and archiving of all policy changes.
Deeper, faster control of encrypted traffic – administrators now have fine-grained control over the rapidly growing volume of encrypted traffic into and out of their networks, with high-performance inspection of HTTPS connections, command-level control of SSH/SFTP applications, and dynamic enforcement of user privacy mandates.
Automated scalability in virtualized data centers – operations and security teams can automatically provision and control hundreds or thousands of virtual firewalls in VMware NSX environments with our support for Open Security Controller (OSC). Now, their security can elastically scale along with their applications.
More than a dozen workflow enhancements – IT personnel can even more efficiently deploy, investigate and remediate firewalls and IPSs across their network with numerous automation and user experience improvements in the SMC.
Learn more about our NGFW software, what customers are saying about it, and what makes it different here.
About Forcepoint
Forcepoint is the leading user and data protection cybersecurity company, entrusted to safeguard organizations while driving digital transformation and growth. Our solutions adapt in real-time to how people interact with data, providing secure access while enabling employees to create value.