Taking the Pulse of Cyber
Survey finds cybersecurity trends vary among industries and sectors.
Pick any chief information security officer in a U.S. energy company, and there's a one-in-four chance she reports directly to the CEO. That chance drops to 11 percent for government organizations. In industries ranging from financial services to manufacturing, sentiment is building among top executives that developing a strong cybersecurity posture is key to the success of their organizations. However, Raytheon's 2015 Global Megatrends in Cybersecurity survey revealed contrasting views among industries and sectors about what success looks like.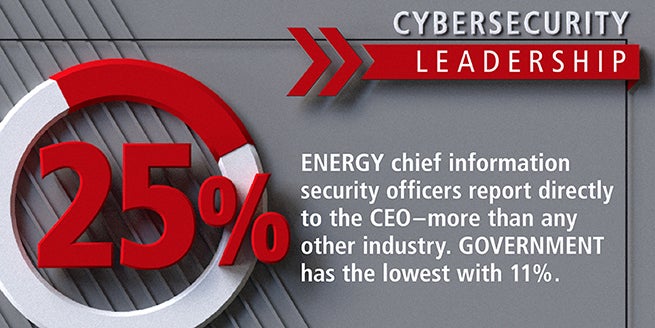 Cyber Leaders' Crystal Ball
The differences begin with attitudes about how organizations will fare in an increasingly complex cyber landscape. 60 percent or more of respondents from the government, manufacturing, services, energy and technology sectors were optimistic about the future of their security posture, while only half of survey respondents from financial services and healthcare felt their organizations would be better off in cybersecurity readiness in three years.
Industries also showed variations in what factors their cybersecurity leaders think could affect their cybersecurity readiness over the next three years. The government, services and technology sectors lead the pack in considering staffing up to improve security posture. More than half of government and technology respondents said cyber intelligence activities were a key ingredient, compared to 39 percent in the services sector. Fifty percent in energy felt technology was important, while only 36 percent shared that priority in the finance, services and healthcare industries.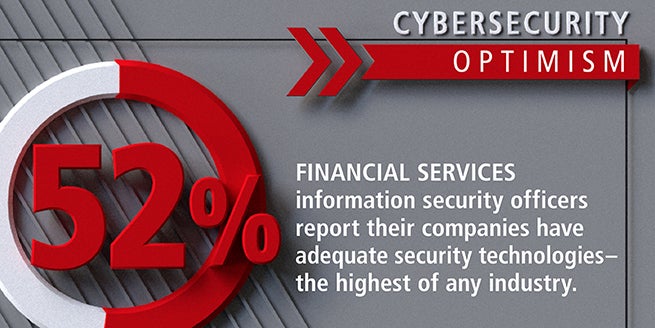 Are There Enough Resources for Cyber?
Regardless of the cyber readiness factors that companies focus on, across the board they are feeling the pinch of the shortage of qualified workers. Nearly 70 percent of manufacturing, healthcare and technology industry respondents felt that their organizations need more experienced security practitioners. The pinch isn't quite as painful in the services (55 percent) and transportation sectors (58 percent).
More than half the financial services respondents felt they had adequate security technologies to protect their data and its infrastructure while only 43 percent of manufacturing cyber leaders felt the same. Other industries that ranked low include the services and energy sectors at 45 percent each.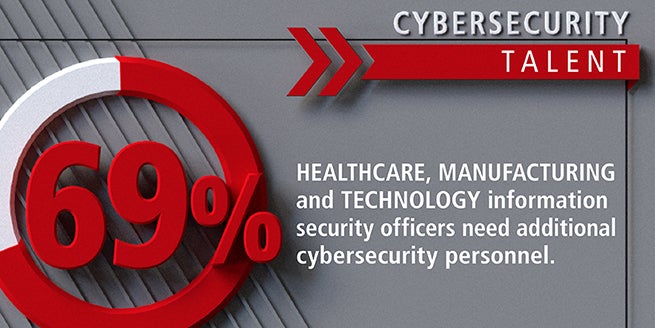 The Governance Landscape
Compliance issues are on the minds of many information security officers but to varying degrees. Fifty-five percent of cyber leaders from the services sector felt their organizations were taking appropriate steps to comply with cybersecurity standards. Their peers in the manufacturing sector came in at 42 percent and government at 44 percent.
For results from Raytheon's Cybersecurity Megatrends survey reported by global region, click here.
Ashok Sankar is the Senior Director of Cyber Product Strategy and Management for Raytheon.
About Forcepoint
Forcepoint is the leading user and data protection cybersecurity company, entrusted to safeguard organizations while driving digital transformation and growth. Our solutions adapt in real-time to how people interact with data, providing secure access while enabling employees to create value.