Visit us this week at Black Hat Europe 2017!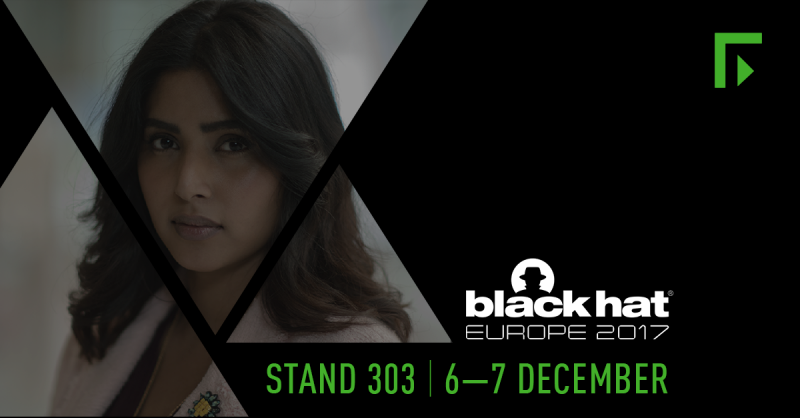 Forcepoint is proud this year to be a Gold Sponsor of Black Hat Europe 2017. This premier cybersecurity gathering presents a tremendous in-person opportunity for us to meet with customers, partners, security professionals and researchers to network, learn, and share information. We hope you'll be able to join us! Here's a brief look at what we're up to on the show floor as well as a briefing by two of our colleagues you won't want to miss.
What's going on in Booth #303?
Come see the Forcepoint team at booth #303 during the show. While there, why not get a portrait done of yourself by a caricature artist, and enter our free prize draw to win a Raspberry Pi Desktop Starter Pack? Presentations in the booth include:
How to Make Network Security Human-Aware
Why Network Evasions Actually Matter
Establishing a New Perimeter for Cloud Apps
DLP and Insider Threat – The Importance of Understanding Intent
On Wednesday the 6th at 11:45 am don't miss this briefing from Forcepoint's Antti Levomäki  &  Olli-Pekka Niemi:
AUTOMATIC DISCOVERY OF EVASION VULNERABILITIES USING TARGETED PROTOCOL FUZZING
Network protocol normalization and reassembly is the basis of traffic inspection performed by NGFW and IPS devices. Even common network protocols are complex with multiple possible interpretations for the same traffic sequence. We present a novel method for automated discovery of errors in traffic normalization by targeted protocol stack fuzzing. These errors can be used by attackers to evade detection and bypass security devices. We will demonstrate the techniques against up-to-date security devices and show that many security devices still have basic evasion vulnerabilities. The tools used will be publicly available after this presentation.
We hope to see you at the show!
About Forcepoint
Forcepoint is the leading user and data protection cybersecurity company, entrusted to safeguard organizations while driving digital transformation and growth. Our solutions adapt in real-time to how people interact with data, providing secure access while enabling employees to create value.