Why Behavior Analytics Matter for Protecting your Cloud Use
I'm back from Black Hat US 2017! Over the last two days, my friends and I presented over 60 presentations at the Forcepoint booth on topics ranging from Minority Report to User-Focused Data Protection, to my personal favorite, "Why UBA is essential for the Cloud." The response was amazing as the audience sizes and demonstrations at our solution pod can attest to. If you weren't able to attend this year and are interested in why behavior analytics are so important for protecting your cloud use, this blog is for you.
While the majority of companies are focused on telling the story of their technology, let's instead focus on your users and employees of your organization, as you adopt cloud. For example, let's imagine a fictional employee, we'll call her "Ira," representing a roaming user who accesses sanctioned file sharing applications to get her work done. That's straightforward, isn't it? But what would happen if, through her use of your cloud instance from her personal device accessed through public wifi, her cloud credentials, username and password were intercepted? How long would it take your organization to notice that someone had taken over Ira's accounts and because of her role in the organization, had access to your business IP?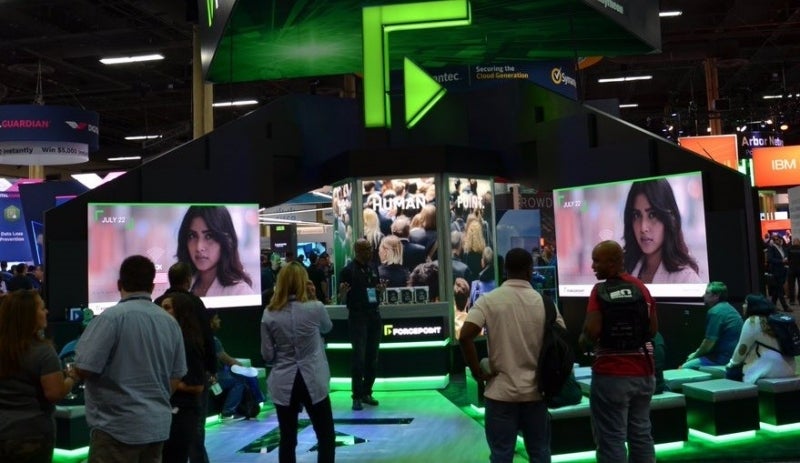 Aaron Smith presents Why UBA is essential for the Cloud
It's crucial to understand that we all have typical patterns: we don't use random computers to do our work – we use the same one for both work and personal shopping and leisure browsing. We tend to work from the same locations. Generally, we access the same files most of the time. That's our behavior. But what happens when something different occurs – anomalous behavior?
How would your organization detect when an employee accesses a cloud application from a different device in a far flung location and the traffic never traverses your network security? Would you even notice it? What if this occurrence was 10% of your users? Where would you focus your attention? This is why Forcepoint CASB has invested in behavior analytics in the cloud. UBA isn't new, but we have innovated to help companies protect themselves through better understanding of how employees access cloud – and helping them to respond before something bad happens.
To further emphasize this need, esecurityplanet published an article which highlights the need for CASB solutions amongst large enterprises. Six Top CASB Vendors both informs why you need a CASB product and serves to remind us that "95% of cloud security failures will be caused by human failings, rather than cloud service provider security failings." We agree. And so it is timely that Forcepoint CASB now provides the industry's most complete behavior analytics along with automation to help enterprise and government security teams reduce time to action by focusing on the business impact of highest risk users.

Your organization is likely adopting cloud applications and it is crucial that you understand your requirements for securing the information stored within those apps. Forcepoint can help you assess your current cloud adoption, from Shadow IT to sanctioned apps, and provide a comprehensive solution that protects your users and your data – wherever they reside.
About Forcepoint
Forcepoint is the leading user and data protection cybersecurity company, entrusted to safeguard organizations while driving digital transformation and growth. Our solutions adapt in real-time to how people interact with data, providing secure access while enabling employees to create value.