Forcepoint NGFW Difference - Ground-to-Sky Connectivity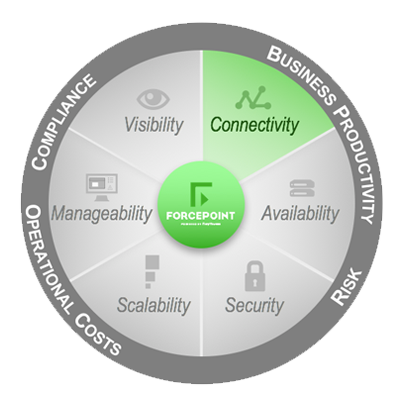 The Forcepoint NGFW Difference
Ground-to-Sky Connectivity
Giving people seamless access to data throughout Data Centers – Edge – Branches – Cloud
Forcepoint NGFW makes it easy to connect your people to the data they depend upon throughout your increasingly distributed network – from data centers and the network edge out to branch offices and cloud environments. Using the latest commercial broadband technologies, Forcepoint NGFW helps to reduce networking costs, improves capacity and connects your branch offices directly to the Cloud, while providing one centralized management of communications.
70%
IDC Research found that customers who switched to Forcepoint could deploy firewalls 70% faster than with their previous vendor.
IDC Research, Forcepoint NGFW Business Value Snapshot, March 2017.
"We saw an opportunity to combine router and advanced firewall capabilities to strengthen security across every site and accelerate throughput. We needed a solution with centralized administration that could be easily replicated every time we added a new mobile site, easing the management burden on our IT staff."

Head of IT Production, Carglass
Seamless capabilities across data center, edge, branch and the Cloud
All types of Forcepoint NGFWs are powered by a unified core, providing consistent capabilities, acceleration and management across all environments that adapt to your network as it evolves. Virtualize your data centers and move workloads to the Cloud without having to assemble a patchwork of systems.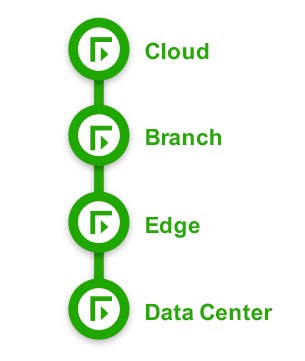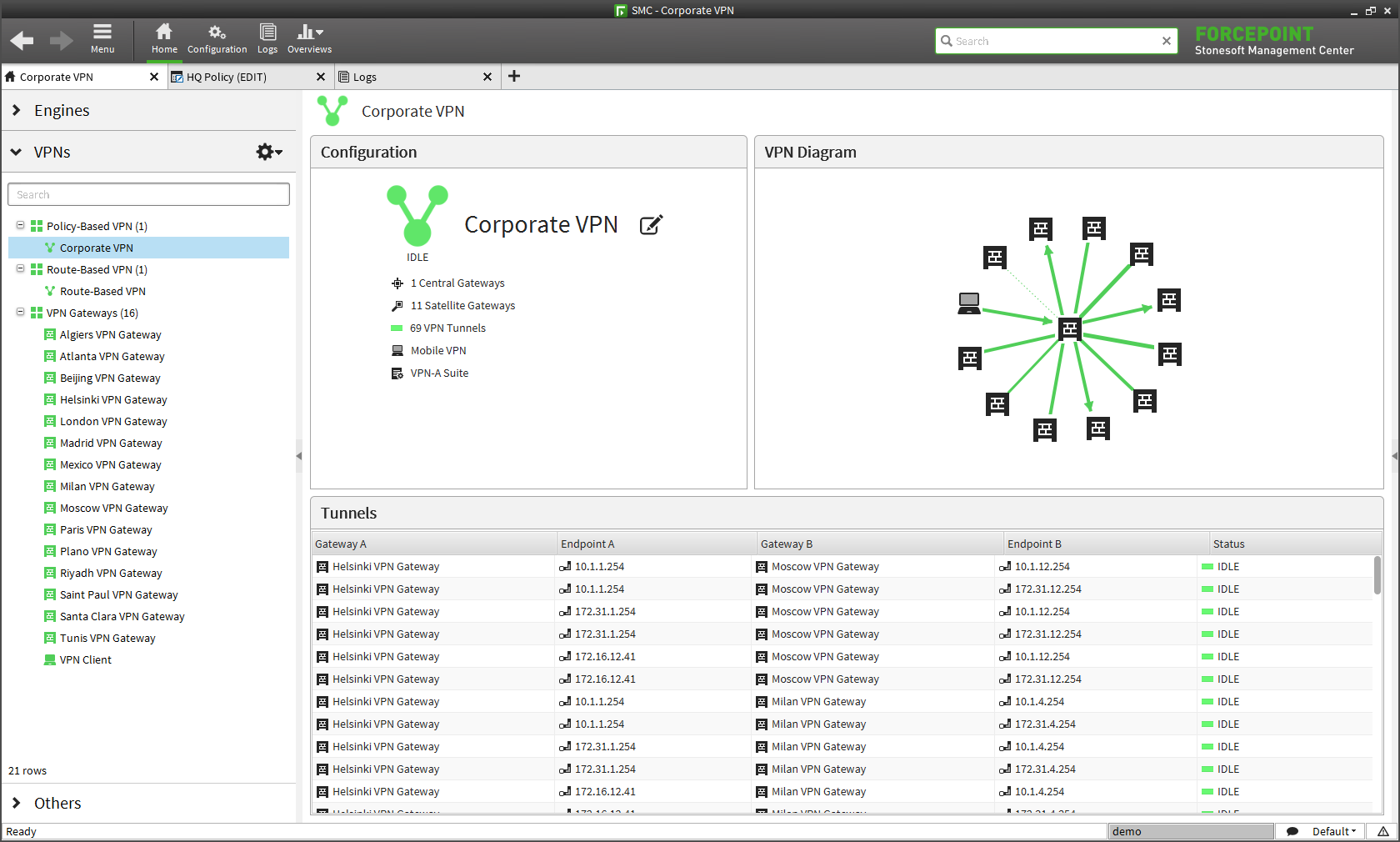 Rapid expansion to new locations
Deploy branch or remote offices and set up virtual private networks (VPNs) in minutes, not hours, with the Forcepoint NGFW Security Management Center (SMC). Create different topologies (e.g., hub-and-spoke, star, full mesh networks) with just a few clicks using SMC's intuitive drag-and-drop interface and the ability to associate policies to groups of appliances.
WAN management for going direct-to-Cloud instead of backhauling
Forcepoint lets you use inexpensive commercial broadband links to connect your branches and remote offices securely to the Internet, whether to access enterprise applications back in your data centers or new services up in the Cloud. Supplement or replace expensive leased lines, route different types of traffic over the appropriate link and boost networking capacity or cut costs.
Adaptable networking for greater agility and efficiency
Most Forcepoint appliances have extensible network interfaces for added flexibility. If you repurpose your appliance to a different type of network or your bandwidth needs grow, simply swap in a new interface and save yourself the trouble and expense of replacing the entire firewall
IDC: The Business Value of Forcepoint Next Generation Firewall (NGFW) Solutions
In a recent study, IDC analyzed the business value and benefits of supporting network operations with Forcepoint NGFW solutions. The research included interviews with eight organizations relying upon Forcepoint's NGFW to connect and protect their networks and business operations. IDC created a model based upon their analysis to identify the costs and real benefits of deploying Forcepoint NGFW.