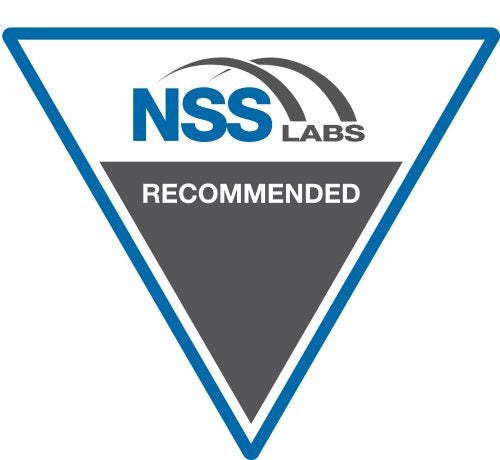 Forcepoint has a new approach to enterprise security: stop the bad and free the good.
Forcepoint NGFW is an award-winning next generation firewall that blocks malicious attacks and prevents the theft of data and intellectual property while transforming infrastructure and increasing the efficiency of your operations.
Cut Total Cost of Ownership (TCO) burden by 50%
How? With Forcepoint NGFW, your organization can manage up to 2,000 devices from one place using the same policies, reports, consoles and updates.
Reduce Firewall Downtime by 95%
How? Forcepoint's Multi-Link lets you mix-and-match off-the-shelf broadband connections to eliminate single points of failure, boost performance and save up to 90% over a dedicated MPLS line.
Boost network security without hurting performance - with 100% Evasion Protection
How? Smart policies sharply reduce the effort needed to configure and maintain your organization's network. With a single click, you can edit and deploy an updated policy across your entire network: one Forcepoint customer was able to slash an approximated 10,000 firewall rules.
Deploy, monitor and update thousands of firewalls, VPNs and IPSs—all from a single console. Use it to map your business processes into strong, accurate controls to block advanced attacks, prevent data theft and properly manage encrypted traffic.
Best of all, cut your network operating expenses by as much as half and eliminate downtime throughout your network to keep your business running smoothly.
The top rated NGFW 4 years running.