Centralized Manageability
Centralized Manageability
Automation to implement business processes faster while lowering operational costs and burdens
Forcepoint Next Generation Firewall (NGFW) is specifically designed for centralized administration in widely distributed networks. With Forcepoint NGFW Security Management Center (SMC), you can configure, monitor and update up to 2000 Forcepoint NGFW appliances – physical, virtual, and cloud – all from a single pane of glass. SMC makes it easy to map your business processes into automated security controls that efficiently integrate the configuration of your VPNs, IPS, SD-WAN, mission-critical app proxies, and other security capabilities. You can make policy updates in seconds and deploy them throughout your enterprise or government network with a single click.
53%
73%
IDC Research found that IT staff spent 53% less time administering their network security and had a 73% faster incident response time after switching to Forcepoint.
IDC Research, Forcepoint NGFW Business Value Snapshot, March 2017.
"Our experience with Forcepoint NGFW has exceeded our expectations…. By making use of the security management center (SMC) to manage all queries from one centralized system, we have been able to cut costs."
Unified Management of Connectivity and Security
Forcepoint network security solutions are centrally managed to help connect and protect your network as it evolves, whether virtualizing your data centers, rolling out new branch offices that need secure SD-WAN, or moving workloads to the Cloud.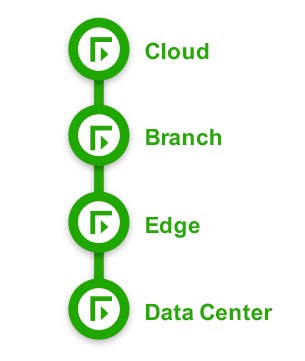 Zero-touch plug & play deployment
Save time and money by deploying Forcepoint NGFW to remote offices and branch locations without an on-site technician, even ones that are connected with multi-ISP SD-WANs. Devices can automatically download their initial configuration from Forcepoint's Installation Cloud, eliminating the need for manual set up.
Faster, more accurate implementation of business processes
Replace static, low-level firewall rules with dynamic, high-level Smart Policies that express your business processes in familiar terms such as: users, organizations, applications, services, locations, actions and many more. Create groups of different types and use them throughout policies to replace hardcoded values with understandable names that can be updated from a single location. Reuse policies (throughout the network) via advanced techniques such as hierarchical inheritance and sub-policies.
Automated Enforcement of Policy Change Processes
SMC makes it easy to see and control how policies change over time. Administrators can compare successive versions of policies to display changes that occurred while they were out of the office. In addition, secondary approval can be required for policy modifications, simplifying compliance with change management mandates and industry best practices.
Fast Incident Response with One-Click Policy Updates
Administrators can use SMC to quickly update and publish policies to all affected firewalls, globally, with a single click. This shortens incident response time and enables organizations to shut down attacks before they turn into breaches or stolen data.
Centralized Control of Secure SD-WAN
Forcepoint brings security to SD-WAN for connecting branches and remote offices safely to your enterprise or government network. You no longer need multiple boxes in each location or patchwork of tools to understand what's happening and implement policies.
Managed Service Provider (MSP) operations
SMC manages different departments within an enterprise or different organizations entirely from a single management server. Each department or client can have its own independent configurations and policies that the MSP can administer efficiently from a single location. The Forcepoint Global Managed Service Provider Program complements our technology to help make our MSP partners successful.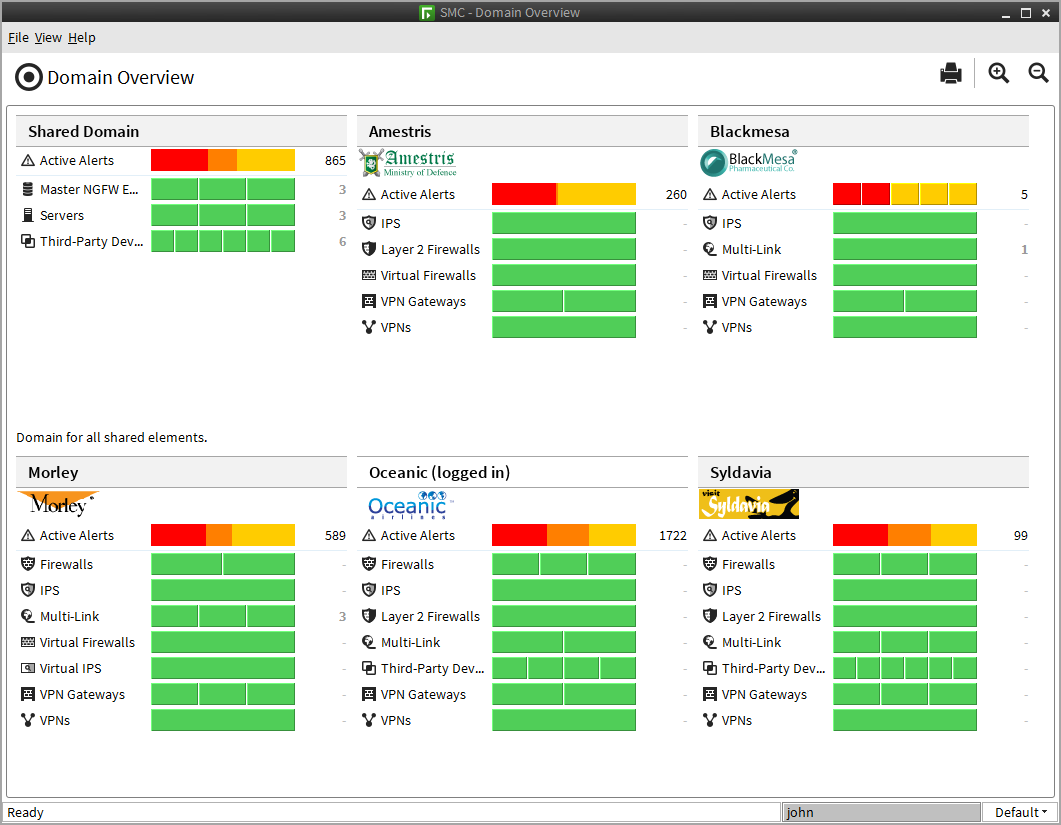 Integration into your environment
SMC supports RESTful application programming interfaces (APIs) for automation and integration with 3rd party firewall administration systems.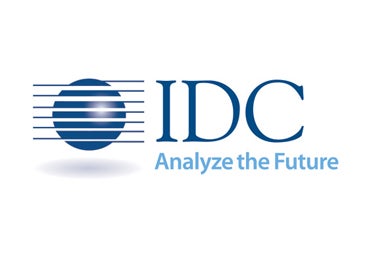 Customers switching to Forcepoint saved 53% in IT staff time, cut maintenance downtime 70%, and slashed cyberattacks 86%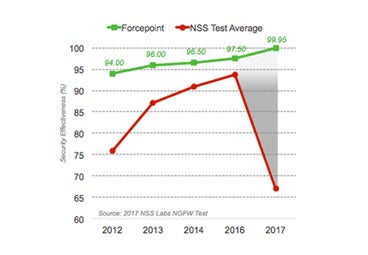 With Evader by Forcepoint, you can quickly see which vendors leave you exposed and which close the door on attacks.