Massive Scalability
Elasticity for seamlessly scaling in physical, virtual or cloud environments
Rapidly increase or decrease your connectivity and security at any point in your network. Apply configurations throughout the network and dynamically adapt to changes in your topology or organization using Forcepoint's policy-driven approach. Automate the provisioning and deployment of physical, virtual and cloud appliances to quickly enable new sites or workloads. Extend the lifetime of your infrastructure by rapidly repurposing appliances via Forcepoint's ability to mix different types of appliances into clusters.
"Forcepoint Next Generation Firewall and Security Management Center provide the scalability and management features that make our new network infrastructure possible."

Head of IT Production, Carglass
Global network security administration from one console
Forcepoint Security Management Center (SMC) manages up to 2000 devices from a single pane of glass. SMC globally defines and administers system policies to provide full visibility across the entire enterprise network. Organizations that are moving applications to the Cloud can microsegment their software-defined networks (SDN) to keep systems isolated and limit their exposure. Managed Service Providers (MSPs) can easily administer internal departments or external clients with full multi-tenancy.
High performance, everywhere you need it
All Forcepoint Next Generation Firewall (NGFW) are powered by a unified software core optimized for x86 environments, providing high performance in all deployments – physical devices, virtual machines and cloud environments. Forcepoint NGFW provides consistent responsiveness and seamless manageability as your network grows, whether you're doing deep inspection of encrypted HTTPS traffic or applying a full gamut of IPS policies to many different types of connections.
Elastic capacity via active/active, mixed clusters
Deploy Forcepoint NGFWs together (in groups called clusters) to provide additional capacity. Forcepoint's advanced clusters (more than simple failover pairs) enable multiple firewalls (even different models) to be linked and managed by a single unit. This delivers greater throughput and increased security scanning, even under high loads, since each of the nodes in the cluster is actively working.
Automated provisioning and orchestration for scaling up cloud and virtual security
When combined with automated tools and orchestration systems, Forcepoint NGFW enables rapid, high volume provisioning and configuration in virtual and cloud environments. These include:
Amazon Web Services APIs
Intel Security Controller in VMware NSX-based virtual data centers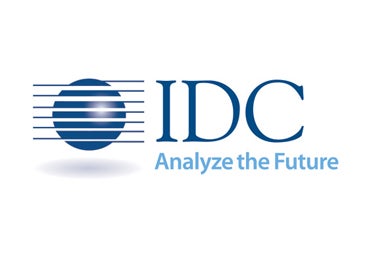 Customers switching to Forcepoint saved 53% in IT staff time, cut maintenance downtime 70%, and slashed cyberattacks 86%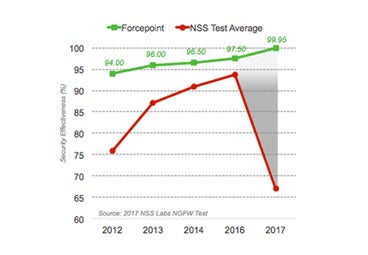 With Evader by Forcepoint, you can quickly see which vendors leave you exposed and which close the door on attacks.