360° Visibility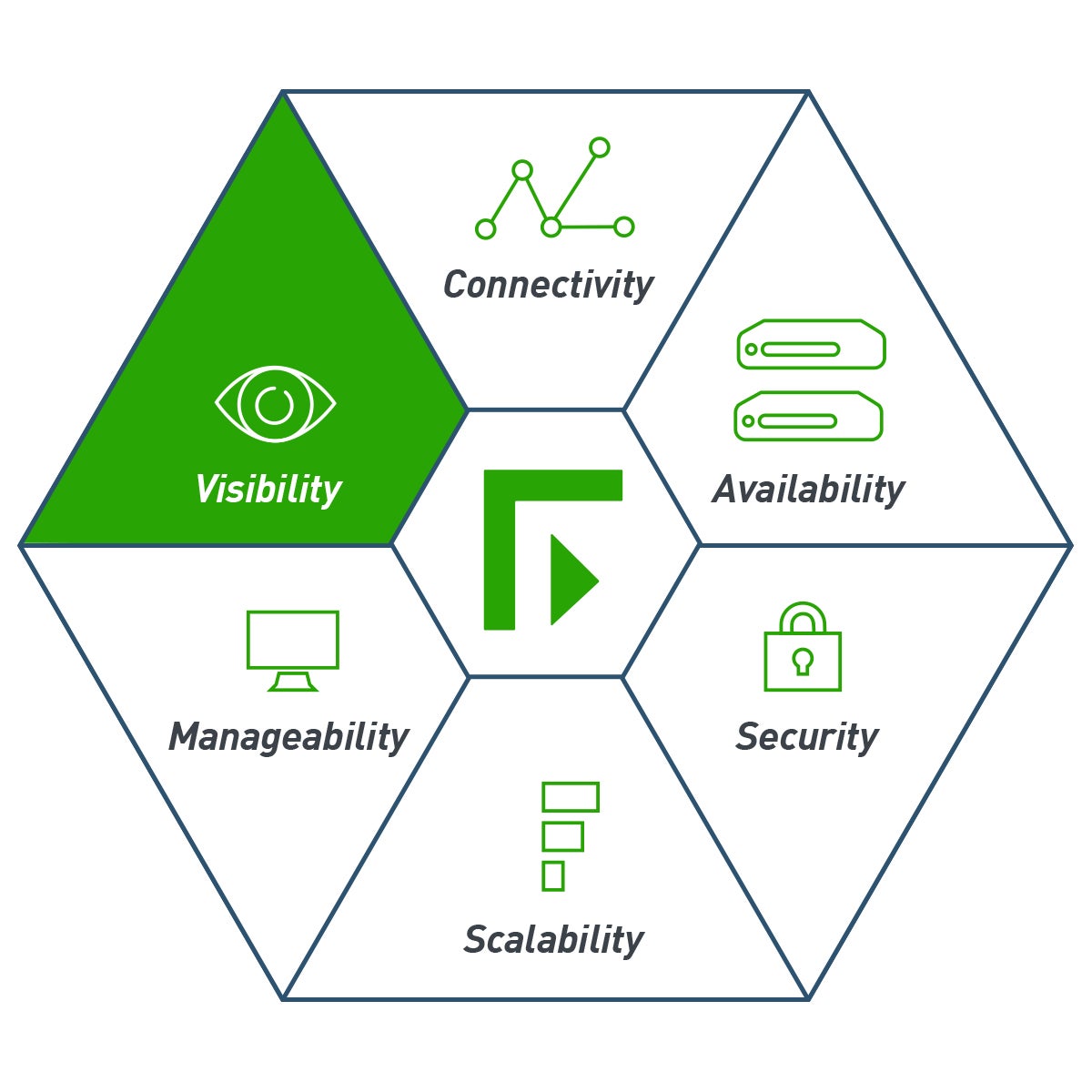 Immediate, actionable insights that shorten incident response times and simplify compliance
Forcepoint Security Management Center (SMC) enables IT security administrators to see and understand what is happening throughout their entire enterprise network – from data centers and the network edge to branches and the Cloud. Advanced visualizations organize and present data interactively, making patterns easy to spot and anomalies easy to explore for faster, more effective remediation. Rich, customizable reports reassure auditors that best practices are being followed and the right types of controls are being implemented.
73%
IDC Research found that customers who switched to Forcepoint experienced 73% faster incident response times.
IDC Research, Forcepoint NGFW Business Value Snapshot, March 2017.
"The solution's extremely robust log and reporting functionality, coupled with best-in-class alert and escalation management, means we can react three times faster to incidents than we could before."

IT Director, Avency
Auditor-friendly reporting
SMC pulls together data from across the enterprise network to provide a holistic view of what is happening in both pre-configured and customized reports. Show auditors that the proper controls are being implemented and maintained: log files map entries back to policies that triggered them and Smart Policies give a more natural expression of business processes. 
Faster incident investigation powered by interactive visualizations
SMC provides a wide range of customizable visualizations for exploring and analyzing what's happening across your network. Favorite visualizations can be stored on a central dashboard for rapid access and use. Administrators can interactively investigate patterns and anomalies to turn insights into immediate actions.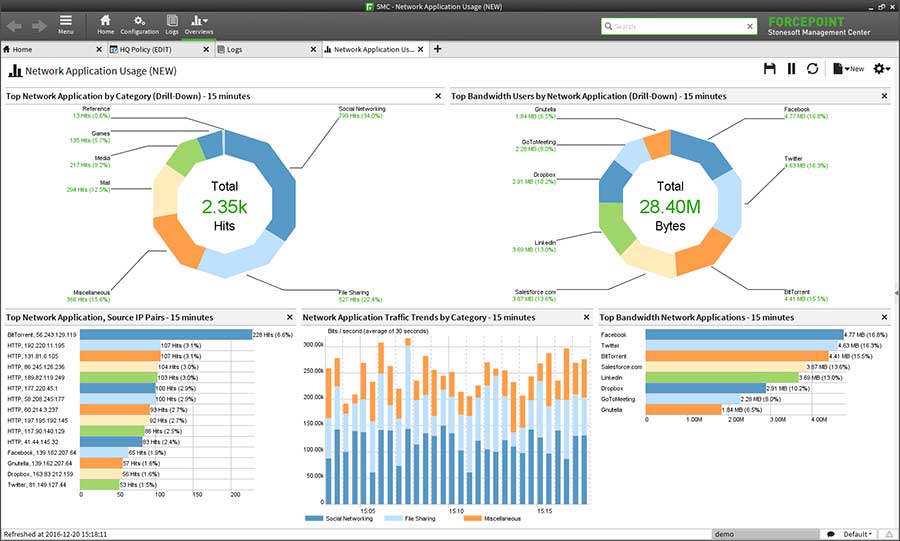 Log data sovereignty and distribution with consolidated reporting
Geographically distributed networks can store log data in separate servers to comply with data sovereignty regulations or to optimize distributed environments. Forcepoint SMC transparently consolidates the data as needed from the different log servers for reporting and interactive investigation.
Holistic view of your entire network, including 3rd party devices
SMC takes log data feeds from other firewalls and devices to give administrators a broader, deeper view of their network.
Endpoint Visibility
Endpoint Context Agent is lightweight software that gathers crucial "meta-data" about the machine's configuration, state of key components such as antivirus version, and details about the program that is attempting to communicate through the firewall. SMC enables admins to quickly browse this information, which can help in troubleshooting helpdesk issues and investigating incidents. This enables the NGFW to know the state of each endpoint and the user it is associated with, making access policies smarter and human-centric.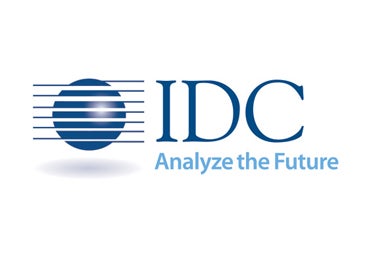 Customers switching to Forcepoint saved 53% in IT staff time, cut maintenance downtime 70%, and slashed cyberattacks 86%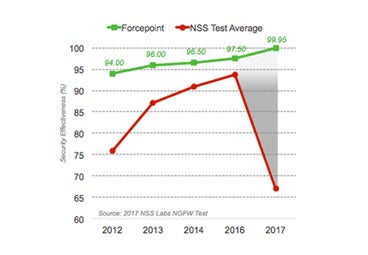 With Evader by Forcepoint, you can quickly see which vendors leave you exposed and which close the door on attacks.