Forcepoint NGFW (formerly Stonesoft Next Generation Firewall)
Highly Available, Scalable and Flexible Protection Against Advanced Threats
Forcepoint™ Stonesoft NGFW gave us the opportunity to explore upgrades to our system but still run on known hardware platforms that we already had installed. Everything we use, and then some, is now supported by Forcepoint. It is just an overall great solution.
Adrian Grimshaw
Optimize and scale network security for your distributed enterprise with lower infrastructure costs and far less downtime.
Highly Scalable Security

As dependencies on networks increase, so do the costs and complexities of network connectivity and infrastructure. A complex and distributed network is difficult to manage, leaving it prone to downtime. Forcepoint NGFW uses a unique, built-in, approach to optimize network availability, scalability and cost. Clustering for high availability and performance can address data center and other compute-heavy use cases, allowing network management to scale.
Operational Efficiencies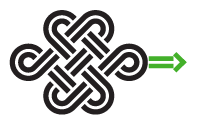 Analysts suggest that 80% of total IT costs occur after the initial purchase. Daily monitoring, regular maintenance, incident response and other operational realities require resources that could interrupt an organization's critical operations. Forcepoint NGFW acts as the core of your network security, centralizing monitoring, management and reporting across diverse virtual, physical and Cloud environments, as well as third-party devices. Optimized workflows streamline daily administrative tasks and security management for high efficiency and low total cost of ownership (TCO).
Enable Business Transformation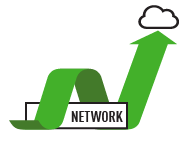 Extraordinary pressure drives organizations to grow, adopt new technologies and support an increasingly mobile and distributed workforce. The complexity of these changes presents a challenge to the IT teams who must support and secure these initiatives with limited resources. Those currently reliant on an assortment of point solutions will find relief in the enterprise-wide visibility, control and high availability provided by the Forcepoint NGFW solution.
Features
Centralized management of up to 2,000 firewalls
Software, physical, virtual and Cloud deployment options, including Amazon Web Services (AWS)
Built-in active clustering that scales to 16 nodes for high availability
Plug-and-play installation of remote network firewalls
Scalable and resilient Multi-Link VPN for site-to-site connectivity
Unify defenses with third party devices and enforce web security with Forcepoint Cloud Web Security (formerly TRITON AP-WEB Cloud)
Stonesoft Customer Care