Next Generation Firewall (NGFW)
Connects and protects people and data across highly distributed enterprise networks – all with the greatest efficiency, availability and security.
With Forcepoint NGFW, you can deploy and manage thousands of firewalls, IPSs, VPNs and SD-WANs – in minutes, all from a single console.
Your business processes can quickly become strong, accurate controls that stop ransomware and other intrusions, while letting you properly handle encrypted traffic.
As IDC has reported, customers who switch to Forcepoint NGFW enjoy dramatic improvements in both operations and security efficiencies that cut network expenses as much as 50%, slash downtime and reduce IT risk:
Schedule a live demo with a Forcepoint representative
Analyst Acclaim: "Forcepoint NGFW Should Be On Every Company's Short List."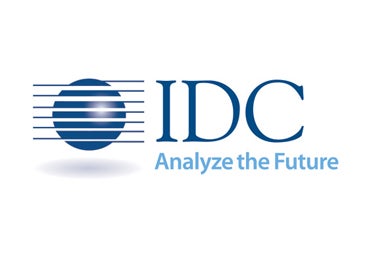 Customers switching to Forcepoint saved 53% in IT staff time, cut maintenance downtime 70%, and slashed cyberattacks 86%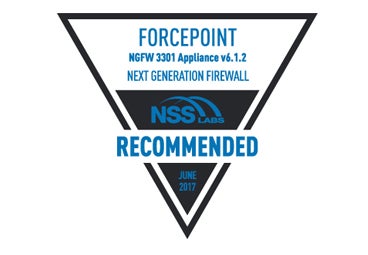 Forcepoint achieves the highest overall security effectiveness, with great TCO, in 2017 NGFW Group Test of 10 vendors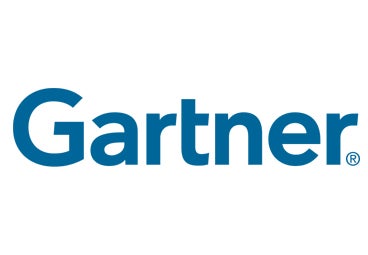 Gartner positions Forcepoint at top of Visionaries in 2017 Magic Quadrant for Enterprise Firewalls.
After an extensive market evaluation, we realized that Forcepoint NGFW would offer superior performance, evasion protection and cost benefits.
Benefits
Forcepoint NGFW Appliances
All Forcepoint NGFWs are built on a common software core to provide unified operation and high performance across all forms of appliances – physical, virtual, cloud. Physical – desktop, ruggedized and rack-mounted models; customizable network interfaces; firewall throughput from 1.5-240 Gbps Virtual – available for KVM and VMware ESXi Cloud – available for Amazon Web Services (AWS) and Microsoft Azure. Find out about the certifications that the Forcepoint NGFW appliances meet.
NSS Labs Recommended
In NSS Labs' most recent report on Next Generation Firewall (NGFW) overall security effectiveness, Forcepoint NGFW achieved the highest rating of all 11 products tested. NSS Labs latest tests prove that Forcepoint NGFW offers the leading combination of enterprise security and low cost.
Evader, by Forcepoint
The 2017 NSS Labs NGFW Test uncovered an "Evasion Gap", in which many vendors' firewalls are vulnerable to advanced evasion techniques. With Evader by Forcepoint, our ready-made evasion test lab, you can quickly see which vendors leave you exposed and which close the door on attacks.