Preparing for the unpredictable: 2020, meet 2021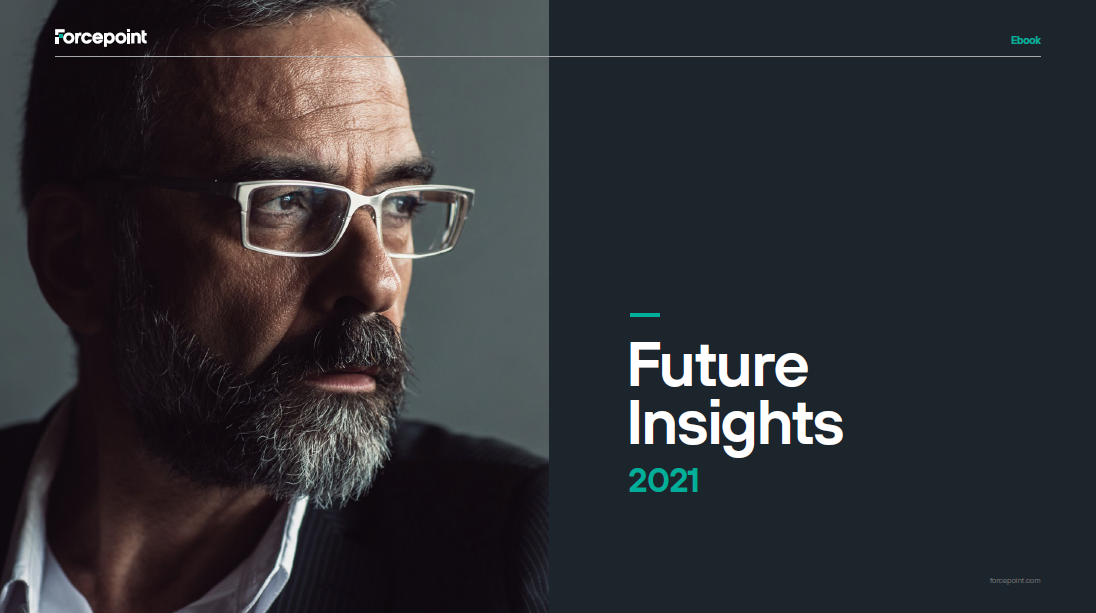 2020 was not an easy year to be a CISO or CIO, that's for sure. With everyone working remotely, cloud-deployment became a necessity and data became very difficult to protect. The traditional perimeter dissolved and much of our security technology failed to adapt. So now that we've had a chance to digest what just happened, what did we learn? What do these events portend for the future? What are the emerging trends and how should we adapt to them? How do we prepare for the threats we can't yet see?
This guide will take you through our six future insights, courtesy of Forcepoint X-Labs, and help prepare you for what's ahead in 2021 and beyond. Download it to find out:
When will we find out how much data was stolen from us amid the mayhem of 2020?
How the need for a converged, cloud-delivered platform will lead to the emergence of the "Zoom of Security."
Why machine learning will be plagued by bias unless paired with human intelligence.
How you actually can prepare for unpredictable user behavior while unleashing human potential.
How disinformation will continue to plague (and transform) our society.
How your employees could be recruited and weaponized by bad actors from outside the company.