Securing the Use of Cloud Applications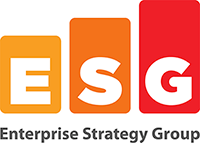 An ESG Lab Validation of Forcepoint Cloud Access Security Broker (CASB)
Office 365, Salesforce, and other cloud apps deliver a boost in employee productivity, but this benefit comes at a price. Once data moves outside an enterprise, security teams lose visibility and control into how it's accessed and used.
There is also the risk of unsanctioned apps or Shadow IT – the cloud apps setup and managed outside of IT that they have no visibility of; all this leaves an organization having to manage up to 1,000 cloud apps*.  Deploying a CASB solution can help you discover and assess risk from unsanctioned cloud apps and control sanctioned cloud app use.
Through a hands-on evaluation, ESG discovered that Forcepoint CASB:
Reduces threat response times
Grants visibility and context into user activity
Controls user access to cloud apps from different locations/devices
Read the ESG evaluation for rare insight into Forcepoint CASB by a respected third-party analyst.
* Source: Securing the Whenever Wherever Workforce