Sunday Times Cybersecurity Special Report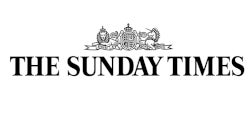 In an era of increasing interconnectivity, including an explosion of IoT and cloud applications, risk exposures are higher than ever. Despite broader C-suite recognition of threats, organisations continue to be compromised, leading to business-level impact to an organisation's reputation, functions, and valuation. Cybersecurity can no longer be treated solely as an IT or compliance issue, but must be the number one consideration for business—including the boardrooms—across the globe.
The Sunday Times Cybersecurity Special Report, featuring expert insights and opinion, examines threat detection and prevention, specifically in contexts such as:
Nation-state attacks and potential consequences for commercial enterprise
The burgeoning global trade war is set to trigger attempts of cyber espionage between nation-states, and enterprises are likely to be caught in the crossfire. How can organisations protect themselves when current security approaches are failing to prevent breaches?
 
Critical infrastructure risk and protection
What's at stake when the national grid, NHS networks, or security service communications experience a cyber breach? And how are governments and private-sector organisations collaborating to protect the network arteries of society?
 
Compliance with data protection regulations
As privacy becomes a greater concern—evidenced by GDPR, for example—there is even more widespread pressure to ensure compliance. What are the impacts on business interruption, fines, and PR catastrophes, and how are cybersecurity policies being re-worked to ensure compliance?