Why and How to Secure Cloud Apps while Keeping Employees Productive
Cloud apps such as Dropbox, Box, Salesforce, Office 365 and Google Apps enhance productivity and collaboration between teams, but IT professionals have difficulty taking away access to these apps once users start relying on them. Taking them away is not the solution; instead, you should understand how to leverage the cloud's operational benefits and cost advantages while simultaneously providing your IT team with visibility into cloud app usage.

Using CASB (Cloud Access Security Broker) technology, organizations gain visibility into cloud app usage, identify high-risk activities and enforce policy and controls for cloud apps to prevent account-centric threats, meet compliance requirements and protect data.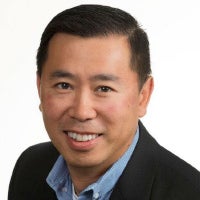 Join Shan Zhou, Sr. Director of CASB Engineering at Forcepoint, for an overview on CASB and, including:
What are the gaps in cloud app security and how does CASB address them?
How do you identify the risky applications your employees are using?
What are the key CASB features to consider when implementing it into your environment?