GDPR - A Guide to Key Articles for Security & Privacy Professionals (Hunton & Williams)
GDPR has fast become one of the buzz acronyms of 2017. As a result, there is now broad awareness of the key steps that organizations must undertake to be ready for May 25, 2018.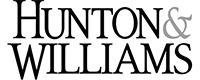 While much is known about GDPR's headline items, a detailed analysis has not been readily available—until now. Forcepoint worked with Rosemary Jay, a noted GDPR expert and senior consultant attorney at Hunton & Williams, to help bridge this gap.
The resulting report, "GDPR – A guide to key articles for security & privacy professionals", provides recommended guidance on GDPR initiatives, including:
Examining the key data protection principle requirements
Responding to right to erasure requests and data subject rights
Requirements to understand the security of processing
Managing accountability through breach notification obligations
Maintaining visibility and legal insight into data transfer agreements
Read the report to gain invaluable insight into the deeper requirements of the GDPR as you continue to strengthen your data protection program and strategy.
This resource has been specifically created for CISOs, Information Security Professionals, Data Protection Officers (DPO), Privacy Professionals, Governance, Risk & Compliance (GRC) Professionals, Legal & HR.