IDG: Protecting the Human Side of Cybersecurity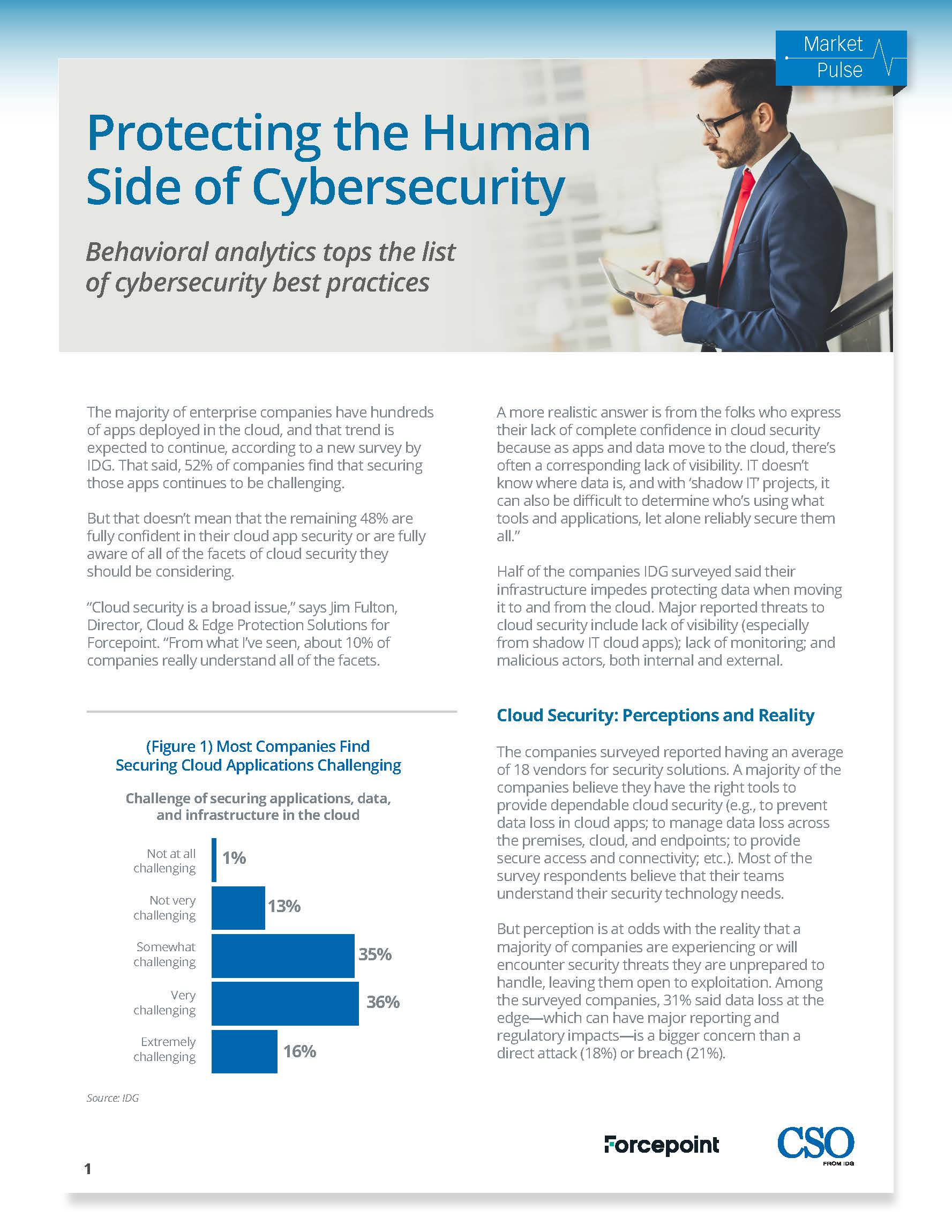 Most enterprises rely on cloud apps and the convenience, productivity, and flexibility they provide. The reason is simple: enterprises are confident the benefits cloud apps bring to everyday business operations. When it comes to cloud security, however, that confidence isn't as steadfast. Most companies find securing cloud apps challenging--security teams are overwhelmed by shadow IT and the lack of visibility, remote work and the use of multiple devices, data backup and recovery, and more.
According to research done by CSO and sponsored by Forcepoint, behavioral analytics could be the answer to demystifying cloud security and filling cybersecurity gaps. Although behavioral analytics is still in its infancy, this study suggests that cloud transformation and the increase in cloud app dependency may go hand in hand with confidently securing the cloud.
Download the full report to learn:
The current state of cloud security and where most organizations are facing challenges

What behavioral analytics is and how it fits into the cloud security equation

Best practices for filling cybersecurity gaps

What technologies have been most helpful for companies actively undergoing cloud transformation