Network Security Solutions
Hero Image Tagline
Connect and Protect with Industry-Leading Efficiency, Availability and Security
Network Security Solutions Defined
Network security solutions secure and protect all computer networks and data passing through them using both software and hardware technologies.
Network Security Solutions from the Most Secure and Efficient Enterprise Firewall.
Network security is an ongoing challenge as organizations become more distributed, applications move to the cloud and threats rapidly evolve. Forcepoint protects your enterprise's datacenters, edges, branch offices, cloud networks and the people that use them with the world's best network security solution while saving you valuable time and resources.
Forcepoint Network Solutions Security Explained
Analyst Acclaim: "Forcepoint NGFW Should Be On Every Company's Short List."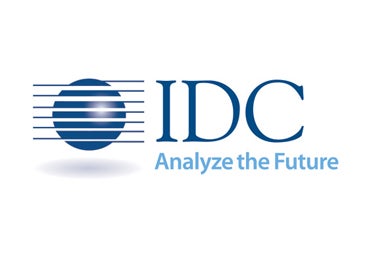 Customers switching to Forcepoint saved 53% in IT staff time, cut maintenance downtime 70%, and slashed cyberattacks 86%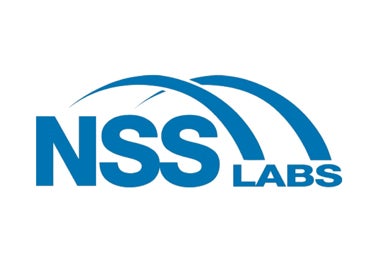 Find out how Forcepoint NGFW achieved the highest security efficacy score for the 3rd time in a row and earned NSS Labs' highest rating of "Recommended."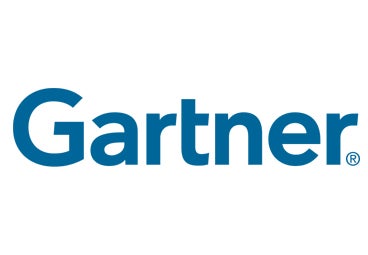 2018 Gartner Magic Quadrant for Enterprise Network Firewalls
After an extensive market evaluation, we realized that Forcepoint NGFW would offer superior performance, evasion protection and cost benefits.
Network Security Solutions to Fit Your Needs
Connect and protect your branches and remote offices with Secure SD-WAN
Forcepoint Secure SD-WAN combines multi-ISP connectivity over commercial broadband and MPLS leased lines with unrivaled security that's all centrally managed. Remotely deploy Forcepoint NGFW to branches or remote offices via our zero-touch deployment and Installation Cloud. Our zero-downtime approach to clustering multiple firewalls keeps you up and safely running even when you're updating policies or upgrading the software in the devices themselves. Whether you have dozens of stores or thousands, our Smart Policies cut the effort needed to set up consistent store networks by up to 70%. And, we make it easy to isolate your point-of-sale systems from your back office networks and customer WiFi to minimize your PCI concerns and maximize your productivity.
Manage your growing encrypted SSL/TLS traffic with consistent performance everywhere
Inspecting SSL/TLS traffic for incoming attacks or outgoing data loss requires high performance decryption and encryption that also complies with privacy laws. Forcepoint's Smart Policies give you fine-grained control quickly and seamlessly everywhere across your network – in physical appliances, virtualized datacenters and even in the cloud. 
Reduce Breaches with Advanced Intrusion Detection and Prevention (IPS)
Deploy any Forcepoint NGFW – physical, virtual or software appliances – in your network behind your existing firewall and detect suspicious traffic and malicious code before they cause any harm. As the pioneer in detecting and blocking Advanced Evasion Techniques (we literally wrote the book on it), Forcepoint NGFW stops modern attacks that bypass most other network security products. That's why we've received the highest security efficacy score three times in a row, stopping 99.7% of all attacks and blocking 100% of evasions in NSS Labs' 2018 NGFW test.
Protect Mission-Critical Applications (on SSH/SFTP, HTTP, TCP and UDP) from sophisticated attackers
Many of the most sensitive government and financial networks on the planet use a very special technology – application security proxies - to insulate their critical applications from network-level attacks and data leaks from malformed packets. Forcepoint uniquely combines NGFW connectivity, high-availability and centralized management with the robust protection of our Sidewinder Security Proxies. It all happens transparently – no special application settings to go wrong or cause confusion and there's no way to get around it.
Keep Visibility and Security as You Scale Your Business Up to the Cloud
Manage and protect data in your virtual environments like Software-Defined Networking (SDN) as well as data moving between them, whether going into private cloud environments like VMware NSX or public cloud systems such as Amazon Web Services (AWS). From Layer 2 firewalls to NGFWs and IPS to SSL/TLS encryption inspection, automatically provision software-defined firewalls (SDFW), enforce consistent policies with complete visibility, and interactively investigate and visualize threats whenever they arise, all from a single pane of glass. Manage up to thousands of devices on a global scale simply and easily with Forcepoint NGFW.
Offer Network Security as a Managed Security Provider (MSP)
Set up sophisticated networks with centralized management and robust security policies in just minutes. Configure and administer your clients' firewalls, IPSs, VPNs and other network security resources according to your needs, from a single pane of glass. Forcepoint's NGFW Security Management Center lets you offer network security-as-a-service to different departments within an enterprise or to different companies spread around the world, with the industry's leading connectivity and security solutions for highly distributed enterprises.
The 2017 NSS Labs NGFW Test uncovered an "Evasion Gap", in which many vendors' firewalls are vulnerable to advanced evasion techniques. With Evader by Forcepoint, our ready-made evasion test lab, you can quickly see which vendors leave you exposed and which close the door on attacks. 
Next-Gen Firewalls + Advanced Malware Detection Cloud = Better Zero-Day Protection and More
One of the advantages that makes Forcepoint NGFW different from other next-generation firewall vendors is the way we extensively use the cloud with our network security products to connect and protect our customers in innovative ways. Today, we're taking it even further: Announcing our new Forcepoint Advanced Malware Detection (AMD) cloud service alongside the new NGFW 6.2 release of our unified software for firewalls and intrusion prevention systems (IPS).
Forcepoint NGFW: Bold Claims, Real Results
IDC Business Value Snapshot: The Business Value In Switching to Forcepoint NGFW
Many technology organizations make bold claims about ROI, but more often than not, there isn't any data to back up those claims. We're happy to break that mold. Forcepoint NGFW delivers unrivaled efficiency, availability and security for distributed organizations. Here are the numbers to prove it...
Please note:​ This is an update to our original analysis posted in 2017.
Forcepoint Security Labs will continue to refer to this as a Petya outbreak, although other vendors have chosen to apply additional or alternative names to it.
In straightforward...
Blog