Gartner®: How to Align SD-WAN Projects With SASE Initiatives
'By 2024, 80% of SD-WAN deployments will incorporate security service edge (SSE) requirements, up from less than 25% in 2022.'*
For Secure Access Service Edge (SASE) to be successful, it requires an alignment of both technology and teams. Not only must the SD-WAN and Security Service Edge (SSE) components of SASE be carefully selected to seamlessly integrate, but Network and Security IT teams must work closely together in the planning and execution to be faster and more successful.
In this report, Gartner makes the case for collaboration and outlines key technical considerations, including: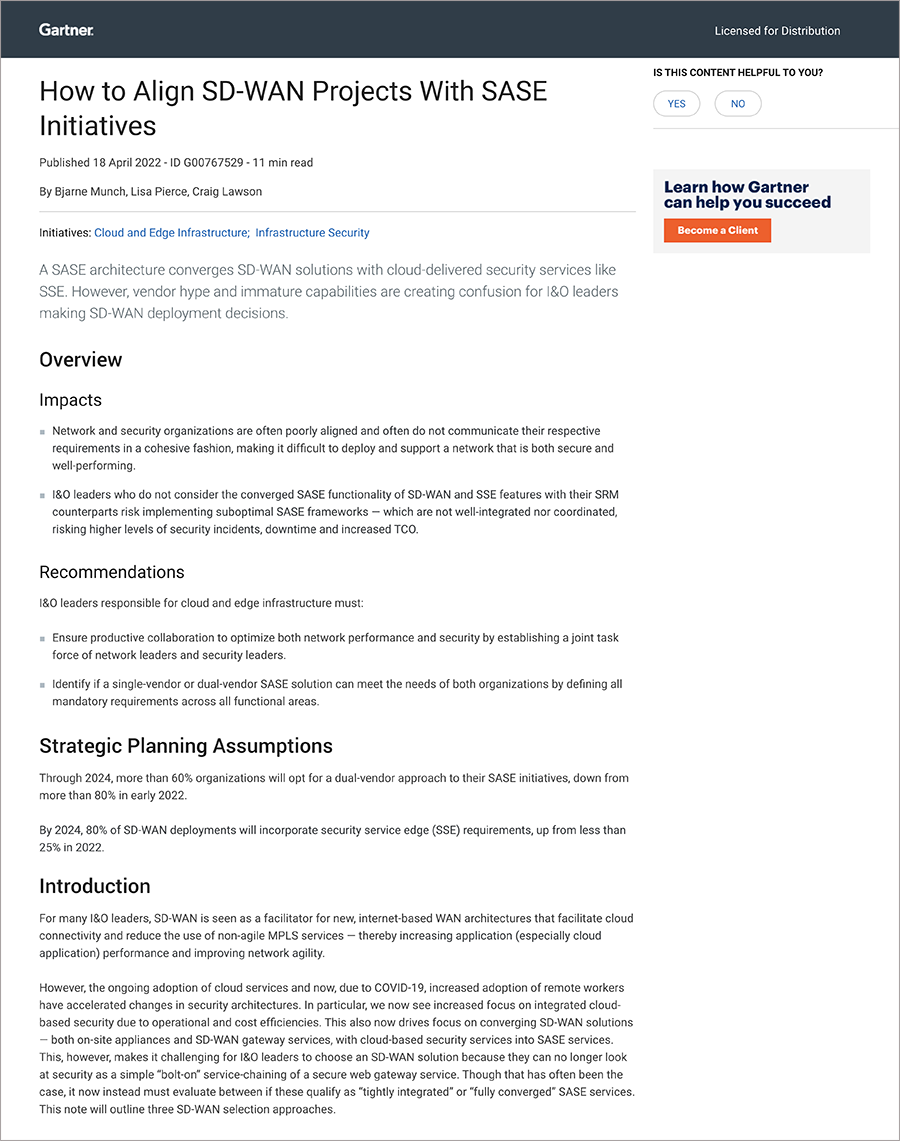 Why SD-WAN needs to be evaluated together with security across five functional domains: SD-WAN, FWaaS, SWG, CASB and ZTNA
Key issues that arise when teams do NOT collaborate
How to make the choice between single or dual vendors for SD-WAN and SSE
Download the report and learn why it's time for technology and teams to work together.
*Gartner, How to Align SD-WAN Projects With SASE Initiatives, Bjarne Munch, Lisa Pierce, Craig Lawson, 18 April 2022
GARTNER is a registered trademark and service mark of Gartner, Inc. and/or its affiliates in the U.S. and internationally, and is used herein with permission. All rights reserved.
This graphic was published by Gartner, Inc. as part of a larger research document and should be evaluated in the context of the entire document. The Gartner document is available upon request from Forcepoint.