Making SASE Real with Forcepoint Dynamic Edge Protection
Digital transformation—making information available to people wherever and whenever they need it—has been upending plans just about everywhere. Applications and data are more often used outside the boundaries of the traditional enterprise than inside, making people your new perimeter. But, as many organizations are finding, the old infrastructure-centric approach to delivering and protecting information can't keep up. Fortunately, there's a better way.
Just as siloed security "stacks" gave way in the 2010s to integrated products, now we're seeing the capabilities provided by those products come together as unified security services in the cloud. This purpose-built approach to cloud-based security, which has quickly come to be known as SASE, has rapidly captured the attention of CISOs and CIOs around the world.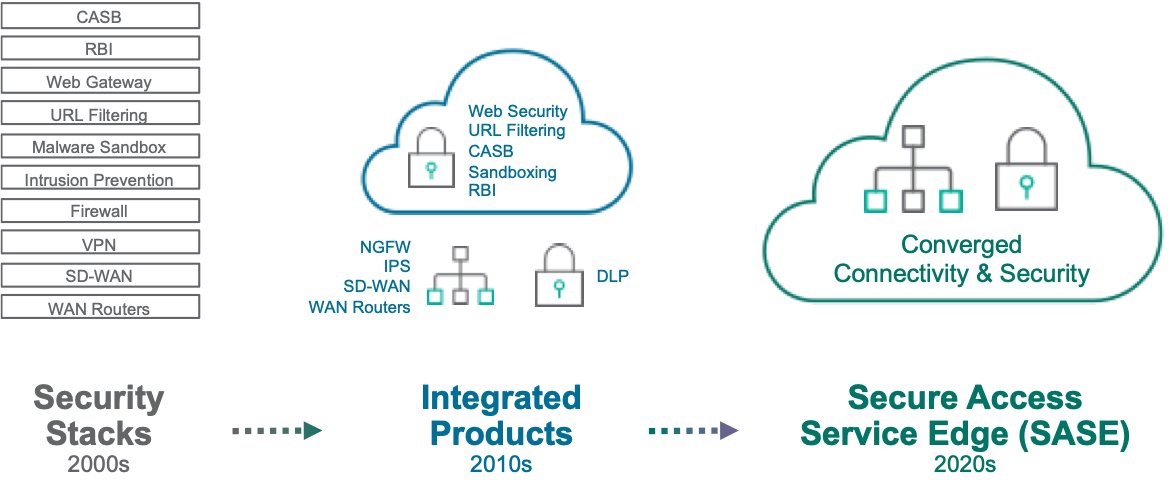 Introducing Forcepoint Dynamic Edge Protection
For the past two years, we at Forcepoint have been building a new, cloud-native security platform to power a range of new security solutions. Today, the first of these, Dynamic Edge Protection, is now live and protecting initial users.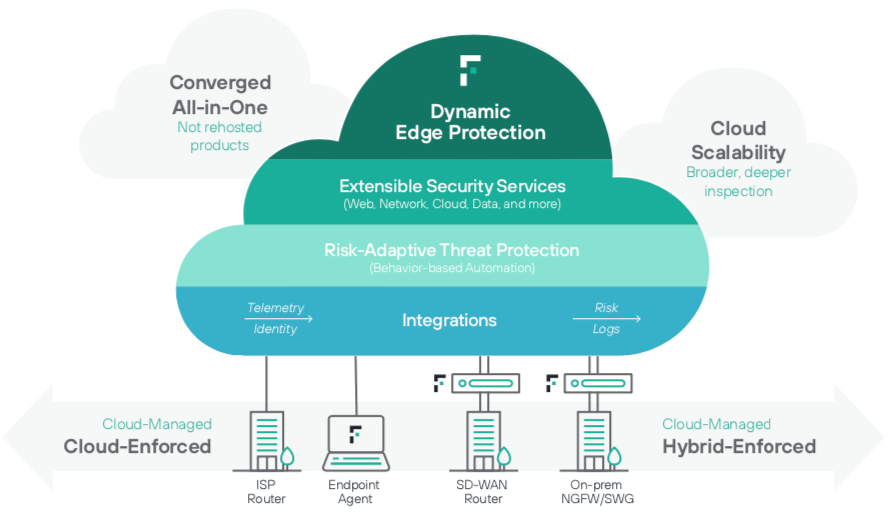 DEP provides an all-in-one way for you to deliver advanced web, network, and application access security as a service from the cloud. It implements the SASE model, weaving together advanced capabilities such as firewalling, intrusion prevention, web content inspection, malware scanning, URL filtering, application access, and more. This converged approach eliminates gaps and redundancies to stop attackers consistently, no matter where your people are working.
Cloud-Native Threat Protection for Cloud-Native Attacks
Many companies are rehosting collections of old-school security products up in the sky together and calling them SASE. Don't be fooled. SASE requires a new approach.
DEP is a new cloud-native platform that uses an advanced microservices architecture to deliver the performance and manageability needed for defending against modern threats. But, it goes beyond providing strong and tightly integrated web, network, and application access security. DEP also gives you a pathway to a future in which security is more automated and personal. Its human-centric architecture will enable DEP to use behavioral intelligence to dynamically apply different policies based on the risk posed by each person's own actions, eliminating friction and keeping them productive. And, because you live in a hybrid IT world, with DEP you'll be able to seamlessly enforce security controls and stop threats wherever it makes the most sense: in the cloud or locally at sites with special data sovereignty needs. It's a powerful future that begins today.
Try Forcepoint Dynamic Edge Protection for Yourself
We created DEP to help customers better protect their users and data. Already, enterprises and government agencies have told us they plan to use SASE and DEP to reduce the costs and complexity in situations such as:
Branch Security-as-a-Service

– protect remote sites without deploying security hardware

Security for SD-WAN – add web and network security to new direct-to-internet connectivity

Security for Guest Wi-Fi

– keep out undesirable content and security threats

Offloading SSL/TLS Inspection

– extend the life of your existing firewalls
For more information, schedule a demo and our edge protection experts will get you started.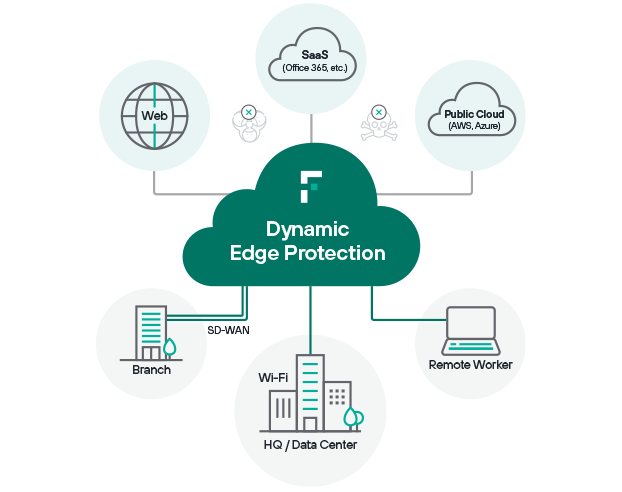 RESOURCES
About Forcepoint
Forcepoint is the leading user and data protection cybersecurity company, entrusted to safeguard organizations while driving digital transformation and growth. Our solutions adapt in real-time to how people interact with data, providing secure access while enabling employees to create value.