The Future Begins With You. Let's Secure It Together.
Forcepoint has a bold vision: to understand the world's cyber behaviors to stop the bad and free the good.
Join us as we reinvent the cybersecurity industry.
What do people have to do with cybersecurity?
Everything, it turns out. Threats continually evolve and technologies come and go, but people are the constant. People are at the center of today's most publicized global security incidents. Ultimately, cybersecurity isn't about technology - it's about protecting the human point of interaction between people, critical data and intellectual property.
And Forcepoint isn't just in the cybersecurity industry… We create it every day around the globe.
The team here at Forcepoint is reinventing cybersecurity by creating uncompromising systems that understand people's behaviors and motivations as they interact with data and intellectual property everywhere.
The human point of interaction between people, critical data and intellectual property—where technology is most enabling and security is most vulnerable—can undermine even the most comprehensively-designed cybersecurity systems in a single malicious or unintentional act.
Join Forcepoint, and help us protect what matters most to our customers.
Get Started
Who is Forcepoint?
Forcepoint has 2,500+ employees worldwide with our headquarters based in Austin, Texas. We have a strong global footprint – with over 50 offices in 43 countries.
Our products are proven at leading companies (both commercial and governments) spanning 155+ countries across the Americas, Europe, the Middle East, and Asia Pacific. We are not only protecting companies, we also protect various governments & agencies across the globe.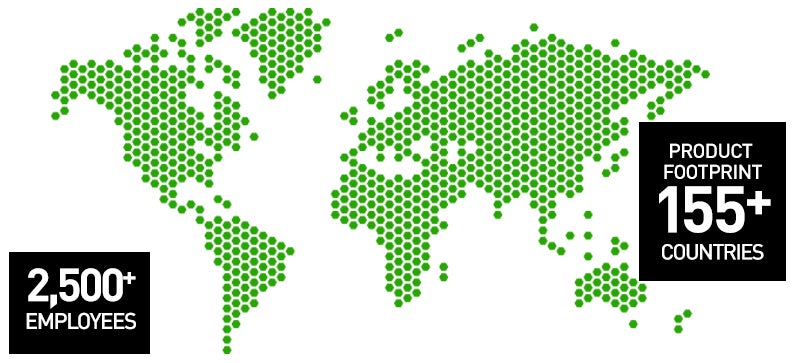 Bottom line, we are one of the world's largest private cybersecurity companies. Forcepoint has unlimited opportunities for personal growth in a new career where you can make an impact. We're a "new" company with decades of experience protecting the human point in cybersecurity.

Our values are who we are…
Trustworthy | Respectful | Collaborative | Innovative | Accountable | Relentless
…and drive everything we do.
Bring your best and become even better
Intelligent, skilled and diverse people are why Forcepoint is a leader in the cybersecurity market. We need the best of the best to create our cybersecurity solutions. Creativity and innovation are what will you bring and what keeps us ahead of the curve, no matter where you might be in the world.
Our promise to you
A Big Investment in You — Highly competitive compensation and benefits are just the beginning. You'll also get all the training and support you need to succeed and grow your career.
A Company with Global Reach — We're a unique mix of over 1,250 developers, security labs techies, technical support, sales reps, marketing folks and channel partners making it happen 24/7, all over the world. Your opportunities to excel? Virtually unlimited.
A Dynamic Industry — Cybersecurity is exploding. If you have the skills and motivation to join us, you're in for an exciting and challenging ride.
The Chance to Make a Difference — Make a REAL impact on the world to make it more secure and safe.
At Forcepoint, we believe inclusion inspires innovation. Learn more.