#WeAreForcepoint
The only thing missing is you.
See All Jobs

We Are Forcepoint.
We relish the subtleties and uniqueness of what makes us human. Accepting, welcoming, and embracing the individuality that makes us each tick – while recognizing it's our collective spirit that makes Forcepoint, Forcepoint. Our core lies in the hearts and minds of everyone here. We're all on a journey to better respect, support, and celebrate the varying and diverse qualities we all lend to Forcepoint and beyond.
We're committed to fostering a culture — both inside and outside of our walls — that is attuned to and inclusive of the passions, perspectives, and potentials of all.
We're listening. We're tuned in. We're strengthening the human-centric heart of Forcepoint. And, together, we're taking strides toward our full potential.
See Us In Action on LinkedIn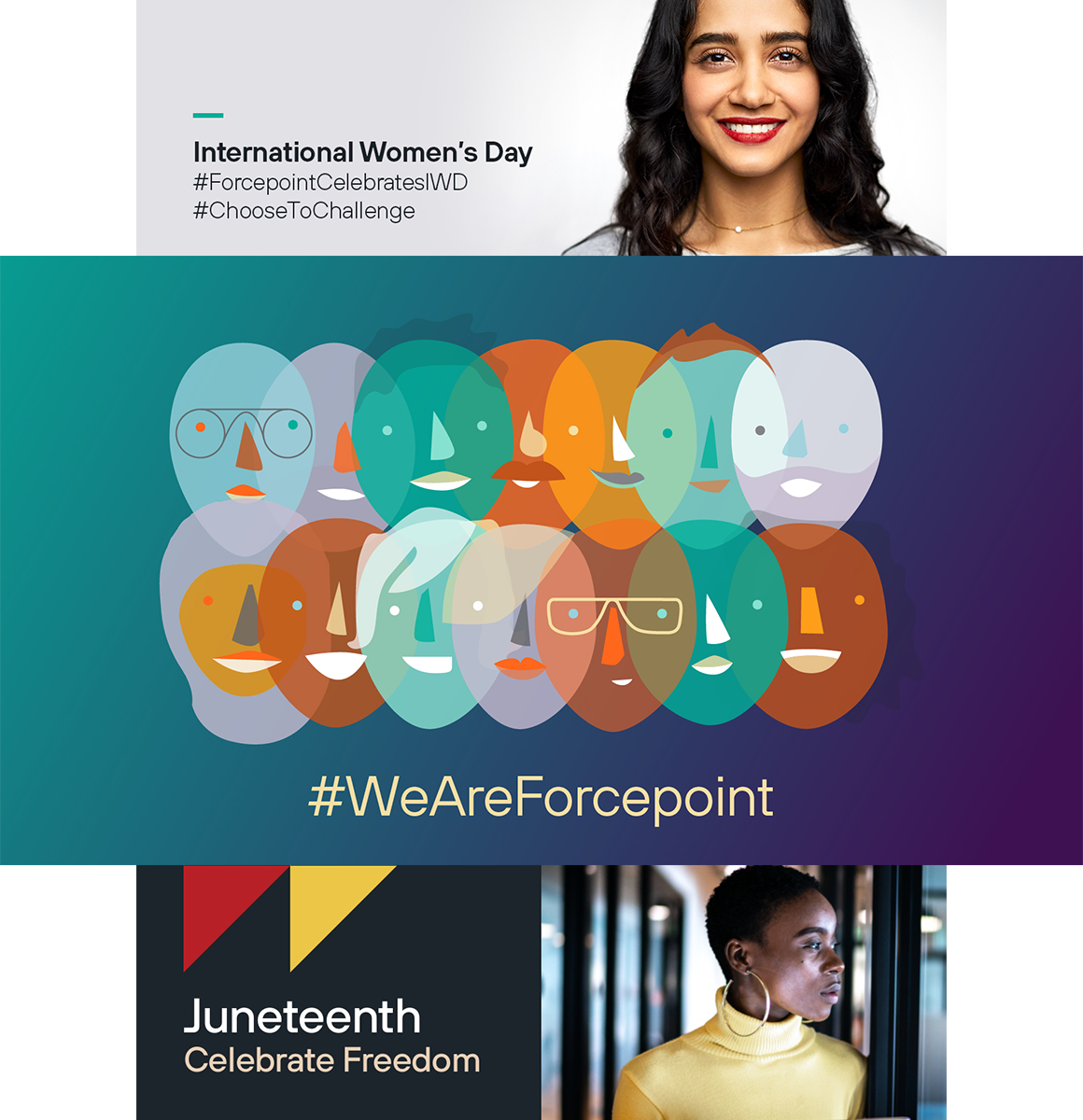 Our Vision
Protect and secure our customers' rapidly evolving digital world by providing a Data-first SASE solution.
Our Mission
To foster safe and trusting environments through a comprehensive security solution that understands digital identities and their cyber behaviors to protect employees and critical data everywhere.
Our Values
Customer-centric
We don't simply respond to customer needs; we anticipate them. We listen with an open mind, embracing diverse inputs and collaborative perspectives to deliver the very best solutions that proactively meet - and exceed - their needs.
Simplicity-focused
We deliver from a foundation of simplicity in everything we do – from processes to the platform of solutions we provide our customers. We enable an optimal approach to security that feels like a breath of fresh air. Simple. Purposeful. Empowering. Security that opens opportunity.
Innovative
We are a force for positive change. United by our expertise, creativity and shared vision, we act with a sense of urgency to allow our customers to adapt to an ever-changing environment in near real-time. We are insatiable in our pursuit to build a safer future by solving the world's toughest problems at scale.
Trustworthy and ethical
We are honest. Our words and actions are aligned. We act with integrity and the best intentions for our customers, partners, and colleagues.
People-centric
We are committed to a people-centric culture and ecosystem—one that fosters inclusivity, diversity of thought, mutual respect and dignity, and corporate responsibility—both at Forcepoint and in our communities.
Forcepoint + Fairygodboss Partnership
Amplifying Gender Equality and Community Engagement
"Forcepoint simplifies security for the world. We are also committed to do our part to amplify gender equality in the cybersecurity industry and are proud of our partnership in place with Fairygodboss, the largest career community for women. We are intentionally creating a psychologically safe culture at Forcepoint where women bring their authentic selves to work here and truly thrive. And we aim to make a difference outside of Forcepoint's company walls, too. Our commitment to positive community impact is demonstrated through the annual volunteer hours given to everyone on Team Forcepoint and our global CSR partnerships which include for 2022 three India non-profit organizations — CARE, Friends of Sick association and SoCHE. We're proud to make a difference in the world. #WeAreForcepoint"
– Manny Rivelo, CEO Forcepoint
Fairygodboss Community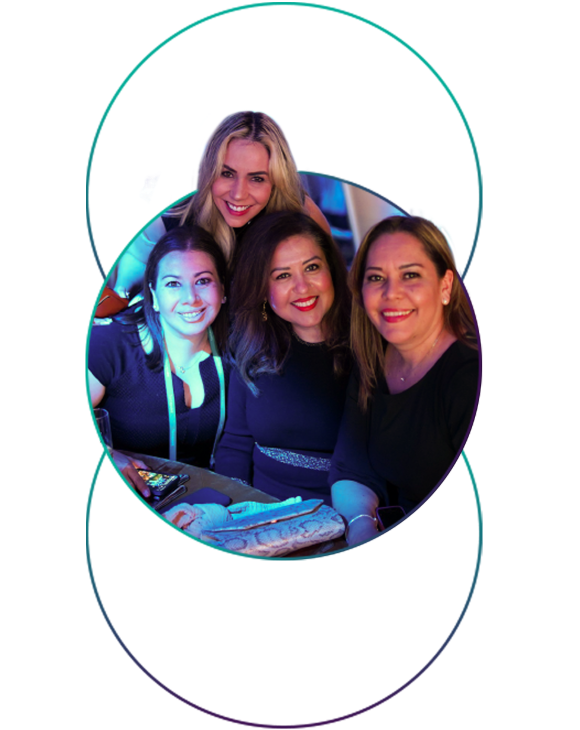 Forcepoint's Commitment to Work/Life Blend
Giving ourselves the opportunity to recharge when we need it helps us maintain balance and focus — and is essential to our health and wellness. Studies show that after an effective break, we're more positive and more motivated. We have more energy. We're more productive — and, unsurprisingly, we do better work.
As offices safely reopen, Forcepoint globally is moving to a full Hybrid Work Environment. And, to better support your work/life balance and personal PTO planning, employees in the U.S. also transitioned to a Flexible PTO Policy in January 2022.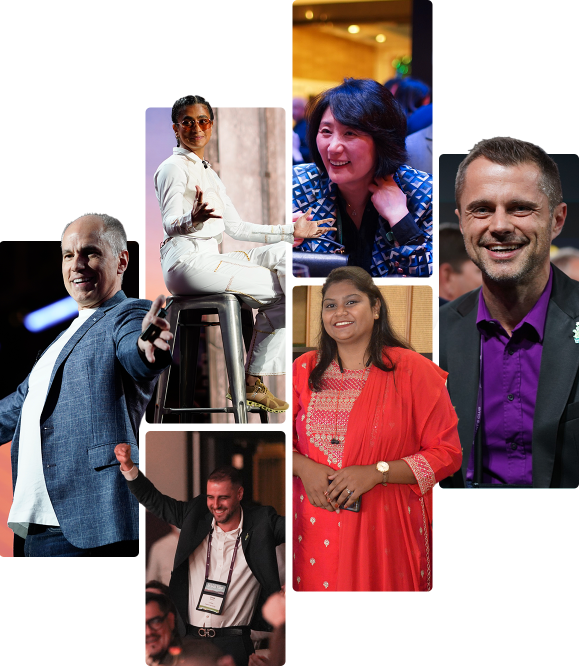 Forcepoint's Commitment to Community
We foster a culture of community within Team Forcepoint by volunteering with organizations that support health and human services, education, and the environment
To do this, Forcepoint gives every full-time and part-time employee twenty (20) hours of paid volunteer time each calendar year. We make a massive, global impact!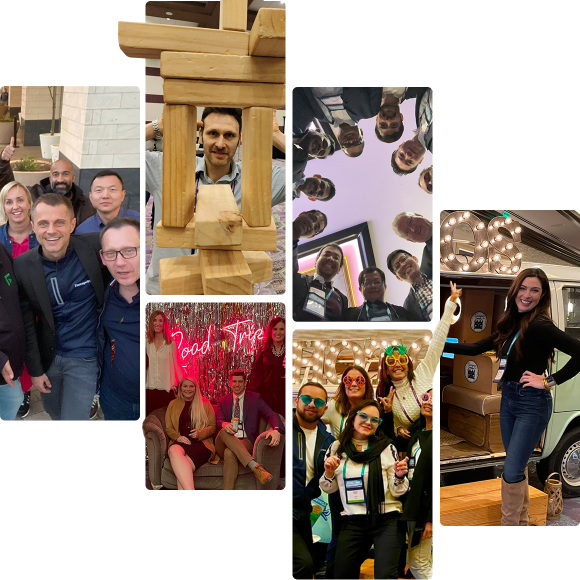 Careers with Forcepoint Help us secure the future.
Join our dynamic global team that is transforming cybersecurity through innovative ideas and a drive to win. Help us create groundbreaking solutions that stop the bad and free the good to protect our customers across the world.