CYBERTHREATS, YOU ARE NOW OFFICIALLY OUTNUMBERED
Forcepoint's intelligent systems protect information at the point where it's most valuable and vulnerable —
the human point.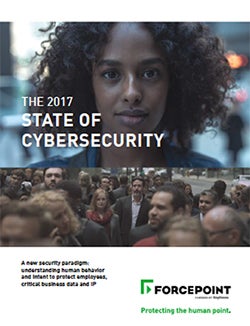 The 2017 State of Cybersecurity
Shifting Security's Focus to Intent and Human Behavior
In the 2017 State of Cybersecurity report, thought leaders at Forcepoint assert that the security industry is in need of a paradigm shift toward examining user behavior and intent.
Read the Report
View All Resources
Forcepoint Security Labs 2017 Threat Landscape Webcast Series
A regular review of the powerful Forcepoint Security Labs team's research on the latest attack strategies, threat trends and vulnerabilities.
YOUR SECURITY ISSUES.


OUR EXPERTISE.

For more than 30 years, our experts have helped a wide range of companies, governments and agencies create custom services to address their most pressing issues.

Learn how we can help your organization achieve its security and intelligence goals

DISCOVER OUR SERVICES
Case Studies

Case Studies

Case Studies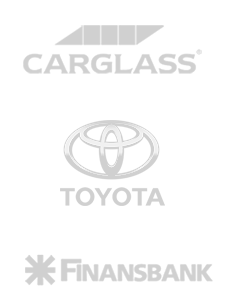 Forcepoint Simplifies Cybersecurity Through Cloud-Based Behavior Analytics
AUSTIN, Texas – August 1, 2017 – Global cybersecurity leader Forcepoint today fortified its cloud security portfolio to empower security teams with new behavior-driven controls that simplify protection of employees, critical business data and intellectual property (IP). New capabilities now available across Forcepoint CASB, Forcepoint Web Security and Forcepoint Email Security ensure customers around the world can safely embrace, and continue to grow, their business in the cloud.
Forrester Privacy & Security 2017
Privacy & Security 2017 will explore the rapid escalation of security, privacy, and risk from the operational back office to a strategic, enterprise-level imperative -- and key driver of digital business and customer trust.
Recently I had the opportunity to address the FFIEC 2017 in Alexandria, Virginia regarding Forcepoint's view on technology and the cybersecurity landscape. This got me thinking about one of the most difficult-to-navigate sectors when it comes to securing critical data and IP: financial services...
Blog