CYBERTHREATS, YOU ARE NOW OFFICIALLY OUTNUMBERED
Forcepoint's intelligent systems protect information at the point where it's most valuable and vulnerable —
the human point.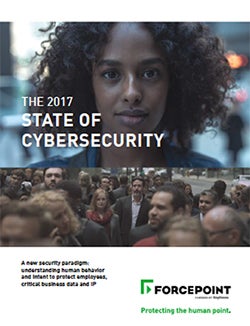 The 2017 State of Cybersecurity
Shifting Security's Focus to Intent and Human Behavior
In the 2017 State of Cybersecurity report, thought leaders at Forcepoint assert that the security industry is in need of a paradigm shift toward examining user behavior and intent.
Read the Report
View All Resources
Forcepoint Security Labs 2017 Threat Landscape Webcast Series
A regular review of the powerful Forcepoint Security Labs team's research on the latest attack strategies, threat trends and vulnerabilities.
YOUR SECURITY ISSUES.


OUR EXPERTISE.

For more than 30 years, our experts have helped a wide range of companies, governments and agencies create custom services to address their most pressing issues.

Learn how we can help your organization achieve its security and intelligence goals

DISCOVER OUR SERVICES
Case Studies

Case Studies

Case Studies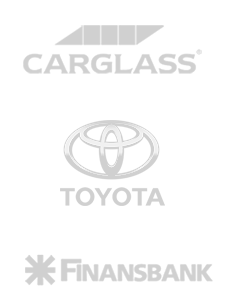 Forcepoint Adds Seasoned Global Leaders to Empower Customers with Human-Centric Security
AUSTIN, Texas – August 21, 2017 – Global cybersecurity leader Forcepoint today announced it is further cementing global operations to meet growing demand for human-centric cybersecurity solutions through two key strategic executive appointments.
BrightTalk Webcast: Employee & Device Monitoring – Dispelling the Myths
An analysis the goals, requirements and considerations for undertaking security programs involving employee and device monitoring, featuring Hogan Lovells' corporate data privacy and cybersecurity expert, Harriet Pearson.
Blog