AI in Business—Managing Generative AI Risks
Have you thought about data you're sharing in AI tools?
Navan is a travel and expense company that uses generative AI tools like ChatGPT to help its software and development efforts in writing code. And it uses GitHub CoPilot to test and fix code as well. And finally, it uses generative AI tools to power the company's client virtual assistant.
In the interview, Karanth explains his approach of mitigating the generative AI security risks through a mix of technology along with governance and technology. In his view, the company looks at generative AI tools as another threat vector to protect against.
Before deploying AI tools early this year, Navan started with a risk assessment process and followed by putting controls in place that protect the company's sensitive data while educating employees in situations where they may be putting company data at risk.
Planning before deployment helps mitigate generative AI risk
Whether the generative AI risk affects software and development teams, sales and marketing or customer service teams, the core security challenge is about protecting data. Developing a responsible framework before deployment goes a long way in helping to manage generative AI risks. MIT Sloan Management Review shared a new research report that dives deeper into responsible frameworks.
At Forcepoint, we know it's easy for some employees to overlook or not even think about data risks while using AI tools. Our AI guidelines for employees reiterate the importance of teaching them to think before they use these tools.
Take our Never Have AI Ever quiz
And getting employees to think about data implications of generative AI security risk was one of the main motivations behind a new quiz we launched recently we call Never Have AI Ever. It's based on 5 questions related to using AI for different business scenarios.
Take the quiz to see if you're doing your part to minimize generative AI risks. Hopefully, it makes you think about the kinds of data you're sharing with AI tools to keep your company safe. If it helps you think, we welcome you to share the quiz with your friends and co-workers too.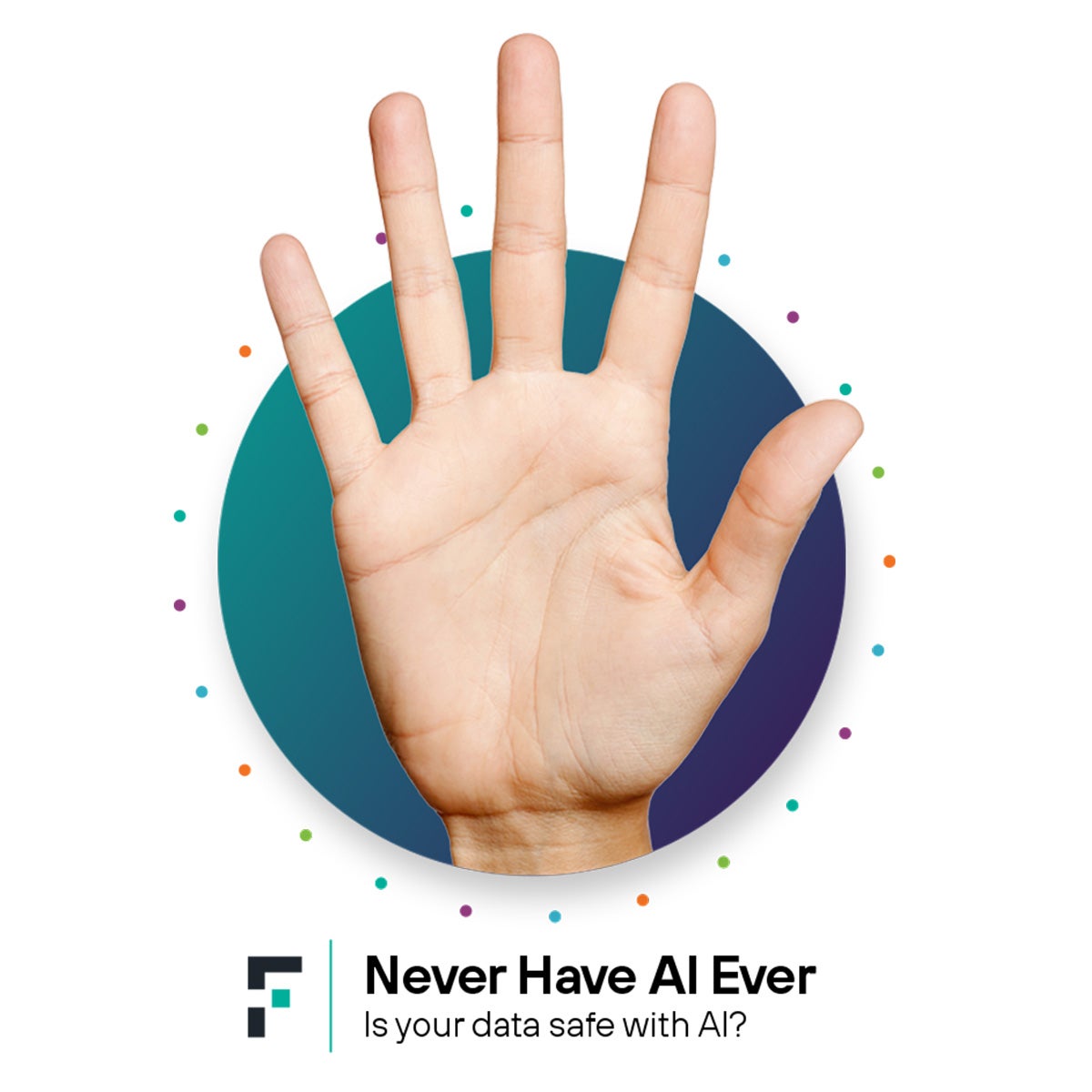 About Forcepoint
Forcepoint is the leading user and data protection cybersecurity company, entrusted to safeguard organizations while driving digital transformation and growth. Our solutions adapt in real-time to how people interact with data, providing secure access while enabling employees to create value.