What Is Security Service Edge (SSE)?
Last week, I wrote about how the security half of SASE (Secure Access Service Edge) has gained so much attention in the past year that it now has its own name, Security Service Edge (SSE). This all happened because the pandemic greatly accelerated the need to secure people working remotely as they access business resources over the internet.
SSE (and SASE security before that) have often been presented as a list of security technologies such as: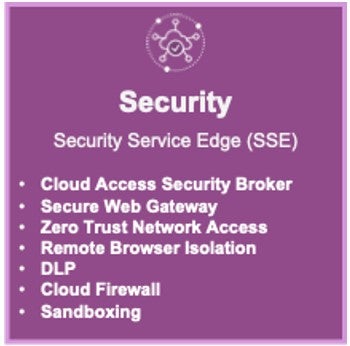 Many vendors took this too literally and simply pushed portfolios of on-premises technologies (such as those delivered in appliances) up into the cloud and called it SSE. However, those that did missed the point—resulting in the same patchwork of fragmented products that organizations have been wrestling with for years.
The real intention of SSE is to reinvent and integrate those technologies to create a unified platform that enables policies for accessing business resources to be managed in one place, from one console, with access and enforcement provided through a one endpoint agent rather than many. This all-in-one approach makes it easier for people to work anywhere—at home, in an office, or anywhere in between—using the internet to safely getting to and using all the business apps and data they need.
These resources today fall into three categories: web content, cloud apps, and private applications located in physical or virtual data centers. When accessing such apps and the data they contain, security is needed in two directions: to keep attackers out and sensitive data in. Doing this all from one platform in the cloud eliminates the gaps and redundancies that have led to so many breaches and operational costs in the past. Better still, this platform approach enables crucial security principles like Zero Trust to be implemented quickly and consistently. Looked at this way, the components of SSE fit together as easily as 3-2-1: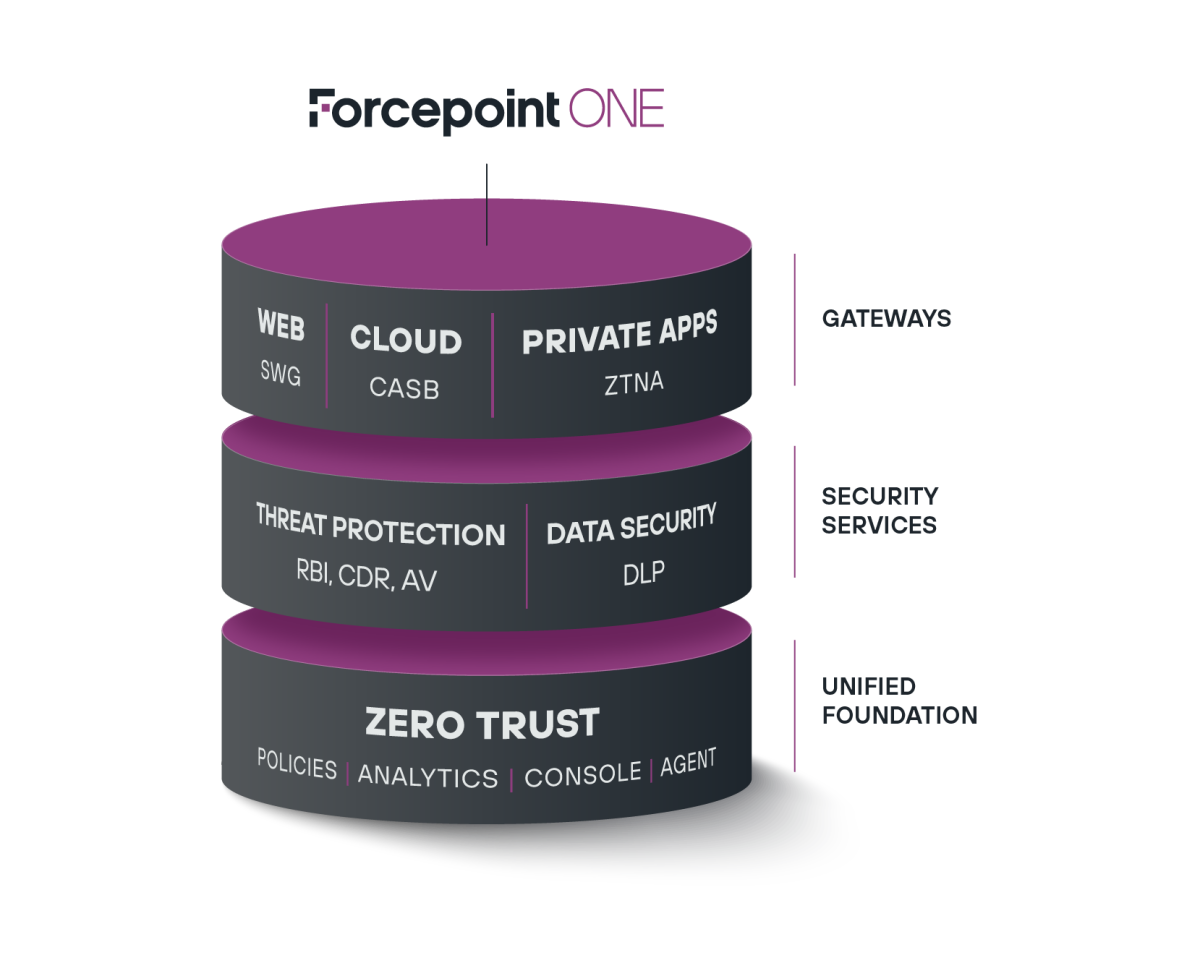 Mike Schuricht, our VP of Product Management for SSE recently wrote about how we took this approach in creating our SSE solution, Forcepoint ONE. We see SSE as the future of digital security, not just because it is a better technology but because our customers are finding it to be the best way to transform their business. More information is available on our Forcepoint ONE webpage.
Also, here's a nice demo video preview from Justin Crowley on the Forcepoint Tech Talk YouTube channel that shows how different a true SSE platform can be:
About Forcepoint
Forcepoint is the leading user and data protection cybersecurity company, entrusted to safeguard organizations while driving digital transformation and growth. Our solutions adapt in real-time to how people interact with data, providing secure access while enabling employees to create value.