To The Point Cybersecurity Podcast Episodes from the First Half of 2023
Thus far in 2023, the To The Point cybersecurity podcast has hosted a stellar line-up of guests. These individuals have joined the show to discuss everything from artificial intelligence to ethical hacking. Here are four of our favorite episodes so far this year. If you missed any of these insightful conversations, be sure to tune in today.
In February, we spoke with Casey Ellis, the founder and CTO of Bugcrowd, a crowdsourced security platform, and the co-founder of the disclose.io project, which is essentially neighborhood watch for the Internet. For this conversation, Ellis drew from his extensive cybersecurity advisory expertise to contextualize the international implications of the race to implement AI and more.
While the Cold War witnessed a nuclear arms race, the years ahead seem likely to present a similar one around artificial intelligence. Ellis discussed the rise of ChatGPT, the security implications of AI, and whether it may replace some jobs.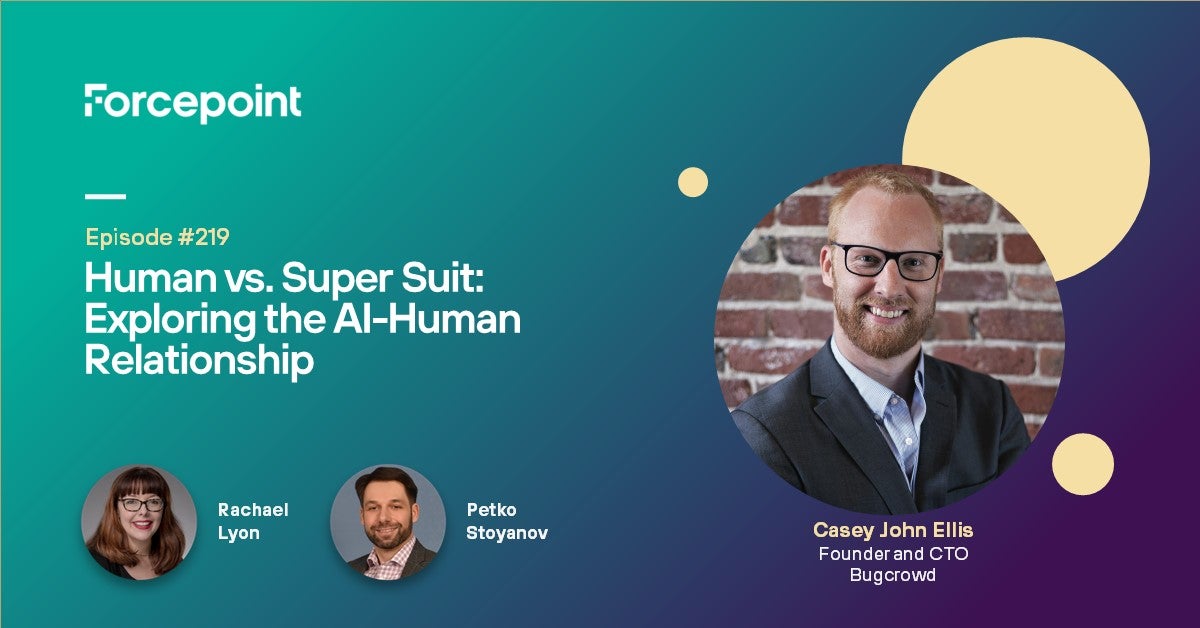 Next, Mishi Choudhary, SVP and General Counsel at Virtru, joined us for a two-part conversation about privacy, including her thoughts on privacy as a human right. With nearly two decades of experience working for the Software Freedom Law Center, Choudhary has served as a legal representative for numerous open-source developers and distributers, including the Linux and Apache Foundations. She is passionate about the principles that underpin privacy and works hard to ensure they're protected.
Because the U.S. has a robust judicial system, including broad First Amendment protections, many Americans assume that their freedom of speech is assured. In reality, one stroke of a pen can change the rules related to privacy for large swaths of people. End-to-end encryption is one way to ensure the sanctity of communication. You can find part two of the conversation here.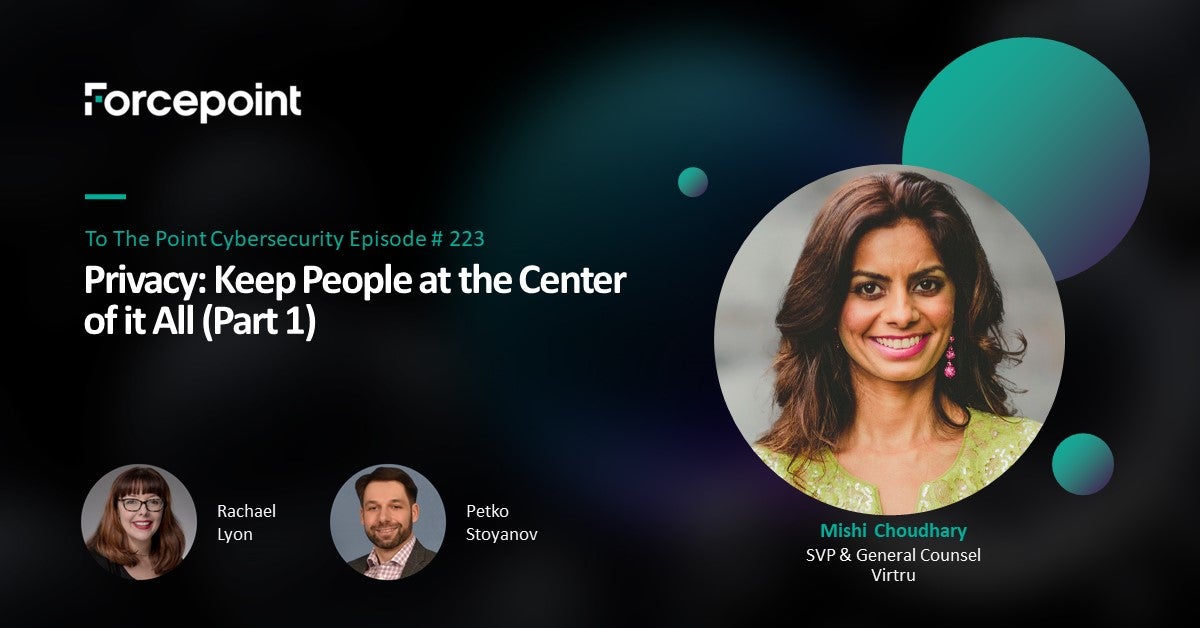 Javvad Malik, Security Awareness Advocate at KnowBe4, shared many useful insights during his episode, mainly focused on how organizations can strengthen their security postures. Malik asserts that instead of chasing the next shiny product, it's crucial to be holistic and strategic, which means thinking about cybersecurity as a balanced diet. Organizations need to understand what gaps exist in their diet, in addition to ensuring their cybersecurity posture is in-line with their organization's risk appetite.
Malik also shared his perspective on the need to protect the seams—a phrase that refers to the natural gap that exists where one network ends and the endpoint begins. Malik emphasized the need to remember that people are a huge part of the cybersecurity equation, which is why building trust and offering ongoing trainings are so important.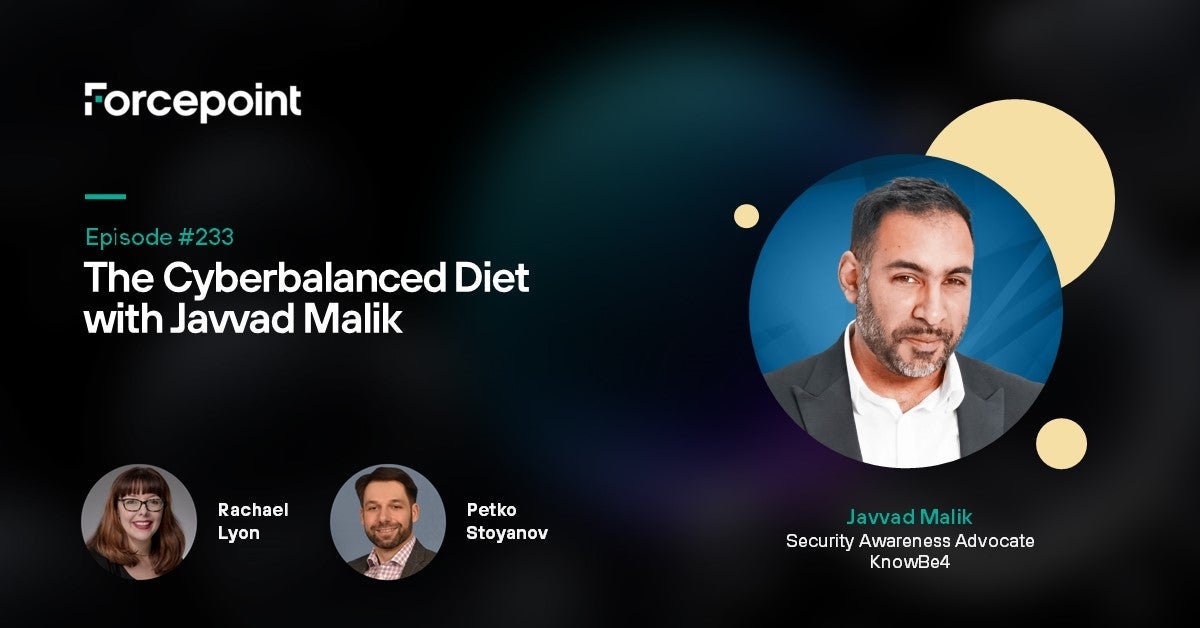 We added another legal perspective to the mix when Ilona Cohen, Chief Legal Officer, Chief Policy Officer, and Corporate Secretary at HackerOne, joined us for a riveting conversation on everything from the National Cybersecurity Strategy to ethical hacking. Previously, Cohen was a senior lawyer to President Obama and served as general counsel of the White House Office of Management and Budget.
In this episode, Cohen describes how and why her company HackerOne has been proudly hacking the Pentagon since 2016. Ethical hackers, or good-faith security researchers, are the backbone of security infrastructure, which is why HackerOne just launched the Hacking Policy Council—another topic Cohen covered in our talk.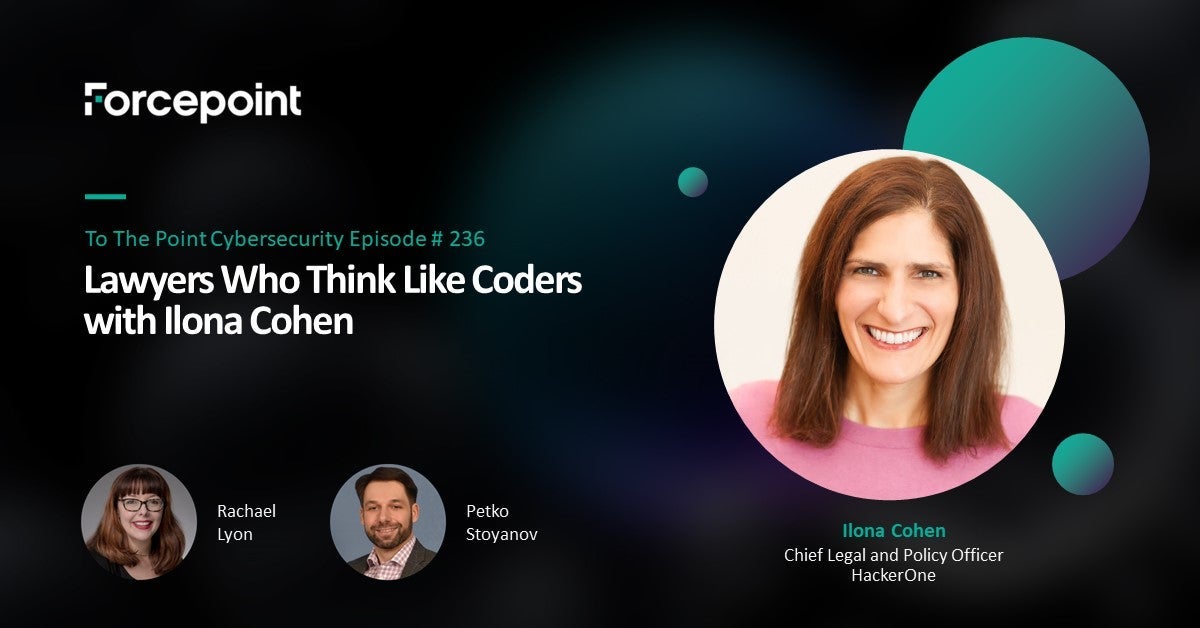 New episodes of To The Point Cybersecurity are published every Tuesday. You can listen to these episodes and more wherever you get your podcasts:
About Forcepoint
Forcepoint is the leading user and data protection cybersecurity company, entrusted to safeguard organizations while driving digital transformation and growth. Our solutions adapt in real-time to how people interact with data, providing secure access while enabling employees to create value.