Cyberwar, Social Media's Future and Passing the Mic with Peter W. Singer
Joining us this week is Peter W. Singer. He's a New York Times bestselling author of books including Ghost Fleet, LikeWar, and the techno-thriller Burn In. He shares details on the New America non-profit organization and its awesome #SharetheMicinCyber program helping to bring a diversity of thought to the cybersecurity front lines.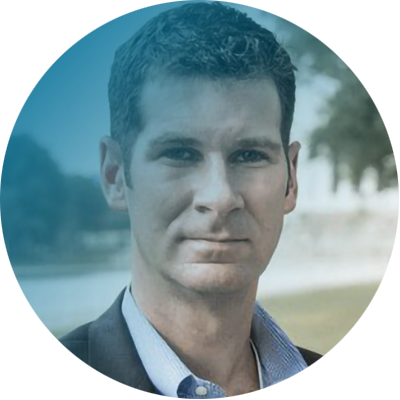 We also discuss the future of social media, what defines a cyber war, Ukraine's leverage of social media to garner global support this year, and the great work Useful Fiction is delivering to organizations to address the age old problem of translating complex themes (such as cyber) into compelling business narratives audiences understand and can learn from. And definitely take a few minutes to learn more about Passing the Mic's cybersecurity fellowship program this week.
Cyberwar, Social Media's Future and Passing the Mic with Peter W. Singer
[00:50] Peter W. Singer: A Strategist and Best-Selling Author
Petko: I love having authors. I've read his books so many times and I'm almost a little giddy about this. Do you want to introduce our guest today?
Rachael: Yes, me too. Welcome to the podcast Peter W. Singer. Among as many achievements and accolades, he is a strategist at New America. In Useful Fiction LLC, he is a managing partner. He is also a New York Times bestselling author, described by the Wall Street Journal as a premier futurist in a national security environment. He's been named by the Smithsonian as one of the nation's 100 leading innovators.
The Defense News named him as one of the 100 most influential people in defense issues. Foreign Policy has him in their top 100 global thinkers list.
My favorite, he's a mad scientist for the Training and Doctrine Command. We'll talk a little bit about LikeWar. I love this quote from Booklist, "It should be required reading for everyone living in a democracy and all who aspire to." Peter, welcome.
Peter: Thanks so much for the kind introduction and for having me on.
Rachael: Could we start with some of these new endeavors that you have? I definitely want to dig into the books and your perspective on what's going on today. I've found what you're doing with the Share the Mic program and the fellowship and I think this is such an important initiative.
Peter: I work at New America, one of my non-profit hats so to speak. For those of you who aren't familiar with it, New America is a non-profit, non-partisan think tank based in Washington DC. 
Share the Mic in Cyber Movement
Peter: One of the things that I do there is what you might think of as entrepreneurial. A lot of our conversation will be around that. Last year, I helped us start up a program that essentially is taking a volunteer network to the next level. Some folks who work in cybersecurity might be familiar with the Share the Mic in Cyber movement. It was essentially started to help face issues of racism within the cybersecurity community and figure out how to lift up diverse voices in our field.
What happened next is we created a project around it at New America. We're pretty excited right now in that we just had an application process in where we're going to be bringing in. Depending on when this podcast goes out, the announcement will happen. We're going to announce seven Share the Mic in Cyber Fellows who will be essentially bringing in voices and research from communities that are not typically well represented in our field.
They're going to be working on topics that range from how we've seen cyber threats particularly go after minority communities to someone doing some really cool work on how AI is being woven into disinformation campaigns. We're also, of course, going to have a series of events and the like, and basically, the background of thinking about it is one, there's the value proposition.
Why do you need diversity in the field? 
Then there's a second which is, what is it that we're trying to do about it? People could have a whole conversation around the politics of it and how it's the right thing to do, but we can also just be very utilitarian about it. Say, "The cybersecurity field doesn't have enough people in it. 
Why Peter W. Singer Thinks Diverse Teams Are More Effective Teams
Peter: In general, if you are not pulling in from diverse communities, guess what? You're making people's problems even worse." There's a second part, which is all the research shows that diverse teams are more effective teams.
They bring in different insights and different perspectives. You can't come at a problem. Whether I'm writing software or I'm trying to understand a threat, you can't come at it with a bunch of like-minded, like-experienced people. We can point to Harvard Business studies on that and the like. Again, it's the right thing to do. If you just want to be very selfish about it, it's also the right thing to do.
What Share the Mic is is that there've been a lot of efforts to go after this. Most of them have been focused on the early part of the pipeline. How do we draw people into the field? How do we, for example, recruit at universities and colleges to draw different people in? That's great. They're phenomenal. 
All the Different Biases
Peter: What we're focused on is how we support people already in the field. That's what the Share the Mic in Cyber program is all about.
Rachael: I can't tell you how energized I am to hear about this program. Diversity of thinking is just absolutely critical to innovation, and you think of all the inherent biases. If you don't have that diversity of thought as you're building things like AI, you can really create a lot of problems that are very long-term and reaching. Petko, you know this. You're a technology guy, an engineer. You can speak to this probably better than I can.
Petko: You used the right word right there. Diversity of thought. If we stop trying to hire the same people with the same tools, if all they have is a hammer, everything's going to look like it needs a hammer. We need a diversity of thoughts to solve different problems in different ways. That means hiring differently and bringing in different backgrounds. It's funny. When we look at cyber, we always want the engineer, we want this. Then we find out some of the best open thinkers are folks who actually have a degree in music or they have a degree in philosophy or Russian studies.
Rachael: Medieval history.
Petko: I love the fact that you're looking at it from a standpoint of not just the pipeline but there are folks who we have today that we have to bring in.
Rachael: 100% and the conversations that your campaigns have been leading I think are fantastic. What's been some of the feedback on that?
We're All Cyber Aware Now According to Peter W. Singer
Peter: It's been really interesting. The overall network just finished up its event series around the very last day of October. We're all cyber-aware now thankfully, but we had an event around that, that was framed around the theme of belonging. Again, it's not just how I draw people into the field. It's, how do I make people who are in the field feel like there's a place for them in it? That matters not only for retention, how do I keep people in the field?
But also, of course, it circles back to the recruiting issue. Are people going to want to go into the field where they don't see others thriving? There was a variety of events. One of the things in Share the Mic is that you pair up voices with a large social media following. Then they exchange with people from diverse communities and highlight them. The numbers on it were amazing.
There were over 40 million, basically, people clicking on seeing content related to Share the Mic in Cyber. 40 million's good on any topic. It's really good for cybersecurity.
I think it points to, "There's something here." Again, that's the overall network and then what we're doing at New America is the next stage of it. It's, how do we take this network and turn it into something more permanent? Also support individual research, individual people that are creating projects, and event series. It's been awesome. We're, of course, doing it with a series of partners that have ranged from big to small tech firms to non-profits.
[09:40] The Products of the Research
Peter: I'd say if anybody's interested in linking up with the program, please follow up at Share the Mic in Cyber at New America. You'll be able to find it via all the different tools. I'm excited by what are going to be the products of the research. We've got these folks that are joining. They're going to spend the next several months doing everything from research to creating projects. There's a mix of academics government policy people to people with business backgrounds. 
Along the way, there are going to be professional development offerings for them. The idea is that you get the fruits of the work probably coming out. They'll be joining in the fall, and we'll get the fruits of it in the spring, but also, they'll get some long-term career aid hopefully.
Petko: We'll have to follow up and see what the outcome is. I'm curious about research.
Rachael: I love that you're putting in there the government policy aspect. It seems like you really can't have these kinds of initiatives without that element today. Otherwise, how do you really facilitate change or help drive change?
Peter: It points to the very nature of this field and this is what Petko's from. He's coming at it from different perspectives. One of which is you've got to come at it from the perspective of policy, from the perspective of the corporate side, and also the research side. By the way, the broader community around it, so put it differently. Tell me a cybersecurity problem that's only about the dot com or about the dot gov or about the .org or the .edu. You want them all in there.
No Boundaries, Peter W. Singer Tells All
Petko: Let's take that a little broader. Tell me one that's only within the US, that's only within a certain country. There are no boundaries.
Peter: It might be something that's playing out. It's about a US government policy or something like that, but even in that, you want to learn from other nations. How have other nations do it well or how have they done it poorly rather than looking at everything in isolation?
Rachael: I do want to dig into LikeWar and also, how it dovetails in what we've seen in Ukraine and Russia, but also more broadly speaking as folks like Elon Musk. They purchased Twitter. My first question out of the gate to dovetail into all of this is, does a cyber war ever end?
Peter: Does it ever begin actually? A war, it's like any other relationship. It depends on both parties agreeing that it ends. If you think about it, someone can say, "I break up with you," and the other person in their mind could still be like, "We're dating." He's still acting exactly inappropriately or whatnot. It's the same thing in not just a cyber war but a traditional war. It is both the winner winning but it also depends on the loser agreeing that "I have lost," and hostilities have ended.
I will not do my best to keep this going.
One, we got to go back to what's the definition of cyber war and that's a whole broader debate. Peter W. Singer's definition of it is that it turns on how we think about traditional war. It's what brings together politics and violence. That's what distinguishes murder from, in war, the act of killing. 
Political in Nature
Peter: It's that dose of politics. In turn, there's a variety of things that might be political in nature but don't reach the level of war. They don't involve that mass violence part. On cyber war, we're bringing in the digital element to add to politics and violence. Then we can have a broader conversation around a formal definition of cyber war. Arguably, we really haven't seen it yet versus the broader way we use the term war. Cold war, war on terrorism, it's a state of broad conflict that we've definitely seen. Obviously, you mentioned Ukraine, we can have a longer conversation around Russia.
Its cyber warfare towards not just Ukraine but democracies around the world didn't start a couple of months ago. What it's done in Ukraine, it's building upon what it's done more broadly. Just like frankly, a Ukrainian would say, "The war with Russia didn't start in 2022. We were invaded back in 2014." People want to have debates around the meaning and terms. But I think we know what we mean when we say cyber warfare and Russia. W
e're talking about not Russian cyber criminals trying to rob banks. We're talking about the Russian government using a variety of state and non-state, including even criminals, to attack other actors for primarily political reasons.
Petko: I'm curious about the definition of cyber war. Using that example you had about dating, you're breaking up, it's over. I also think at some point, one side becomes passive-aggressive usually and you start feeling it. It's almost the same way with cyber. One side starts attacking first, you just don't realize it before you say it's a war.
Peter W. Singer Illustrates a Horribly Toxic Relationship
Peter: I'm giving that example of it's an illustration of a horribly toxic relationship. One side says, "We're broken up," and the other side's like, "No, we're not. Here are all the awful things that I'm going to do to make sure." That's what I was going after there, maybe in a not-so-perfectly phrased way, but it's the idea of war just doesn't end. It involves the two sides agreeing that it's over.
Then the danger to continuing with that parallel is what if one side says, "No, it's not." Then it basically starts doing all these other means, parallels here in cyber.
What I'm trying to get at is also the norms and the laws. In warfare, there are things that you can do that no one is happy about, but the two sides are at war with each other. It is not seen as inappropriate that one side drops a bomb on the other side. That's what happens in war if both sides are engaged in war. But what happens when it's one side engaging in war and it's the other side that is not?
Then, we are not in a formal agreed-upon state of conflict, but one side is still using the tools of war.
Again, trying to make that parallel to human relationships. One side is like, "We are not dating," and the other side is, "Well, I'm still going to do all these things. I'm still calling you up," I'm still whatever. It's the parallel here when we think about the longer context, we'll use it right now. Ukraine and Russia are very clearly in conflict.
Going After Critical Infrastructure
Peter: When Ukraine hacks Russia and Russia hacks Ukraine, no one goes, "Hacking is off limits." However, when it was before or if it was Russia going after critical infrastructure in states that aren't a party to the conflict, targeting critical infrastructure. We've seen this maybe in Norway and the pipeline. That's like, "No. That's not within the agreed upon norms and even laws of conflict."
There's that mutuality that I was trying to get at.
Petko: On the other means, I want to dig into itself, because it almost reminds me of "I might not be directly attacking you but I might be using social media to attack you." I think that's the premise of the LikeWar. They might be attacking us but we're not acknowledging it and they're doing it in other ways. What lessons are you seeing that's coming out of the Ukraine war when it comes to social media and others?
Peter: The LikeWar project was actually a book that Emerson Brooking and I started many years back. Essentially, we started out trying to figure out how social media was being used in conflict zones. Remember this is back in time. Social media originally was supposed to be this light, airy place originally for fun. 
Then it becomes for profit and there's this attitude towards it that it can therefore only be for the good and the creators, the tycoons behind it, they're only for the good. My, how things have changed. The book essentially came to the conclusion that if we thought back to cyber war as all about the hacking of networks, it now had an evil twin and we called it LikeWar. 
[19:16] How Peter W. Singer Defines LikeWar
Peter: LikeWar was about hacking people on the networks by driving ideas viral through their likes, and their shares, but also, often their lies. It's much on cyber in terms of the traditional side. It's funny to say that, but we really need to accept that we've been in the cybersecurity field now for about two generations. But much like on the cybersecurity side, it's really about the real-world impact.
You're breaking into a network to steal banking information because you want to make money out of it. Same thing. You're driving ideas viral because you want to have some kind of effect on the world. It might be a positive effect, the ice bucket challenge, it might be a negative effect, ISIS propaganda.
That's what the book was all about and understanding the rules of it. Yes, you've hit it. 
Ukraine's been woven into it in nearly every way. I think what's interesting is how the lessons from the social media weaponization side have actually paralleled what's played out on both the cybersecurity side and also on the conventional war side.
Bluntly, Russia flailed because it tried to fight the last war where it was pushing against an open door to turn it into a Rhine. That was the case on the conventional military side. The types of operations that were easy for it in 2014 were not easy in 2022 because the Ukrainians had planned for it, had been equipped for it, and had trained for it. They were ready. Same thing on the cybersecurity side.
There's been a lot of discourse around, "Ukraine shows that cyber doesn't matter." That's absurd. 
A Bunch of Back and Forth
Peter: It'd be like saying in World War II, "The Germans didn't win the Battle of Britain, so it shows planes don't matter." No, they had a whole bunch of back-and-forth with planes. Same thing here on the cyber side. They have massive amounts of cyber back and forth.
It's because much like on the conventional side, Putin was using old approaches.
Putin set his own team up for a fall because he caught them by surprise in trying to keep the operations secret. Also, the Ukrainians were ready. By the way, they were ready because they were getting aid from the US government as well as corporations that they weren't getting in prior years.
It's the same thing on the social media weaponization side where the story has been Russia trying lots of different operations, flailing at it. Actually, it's the reverse where Zelensky and the Ukrainians are the ones that basically turned the tables on the supposed Russian masters of information warfare. They do it by following all the lessons that we had in the LikeWar book. It isn't that we came up with the lessons. It's these lessons that actors that range from ISIS to Taylor Swift were using. You can see each one of them replicated in what Zelensky and the broader Ukrainian side are doing.
It's about pre-bunking rather than letting the other side drive the conversation, you pre-bunk rather than try and respond and debunk. You see it in having multiple narratives rather than just trying to push one story. The Ukrainians have pushed stories that range from stories of Ukrainian Davids fighting against the Russian Goliath to stories of martyrs. 
Authenticity
Peter: Another part is that you want to build out your network and build out a shared coalition. Much of what Ukraine has done has not just been about, "We're the victim." It's, "Here's how you can join us too." It's a big one; authenticity. Social media is a strange place where everything's curated and yet, authenticity is the coin of the realm. What I mean by that is, on one hand, it's your Instagram, it's your TikTok of you in your home. That's really you. On the other hand, well, it's you after doing three takes with it. It's you doing it with the right angle, but the point is it's really you.
Zelensky is a master at this where it's like, "Here I am out in the front line with my soldiers. Here I am out in the streets while the Russians are striking it." Of course, another part, I'll just end here, is it's also about contrast. It's not just Zelensky showing, "Here I am." By contrast, Putin comes across as looking old, and distant. He's sitting at the end of this absurdly long table scared of his own generals.
I can't help myself, but another one that's really effective in social media is mockery and again, turning things into a joke, and the Ukrainians. There are broader meme networks around this, that have basically flipped the table. It's not just because people like to share jokes. It also has a narrative goal. It's the idea of surrendering, of giving up to a side, that you've turned into the butt of the joke. It becomes unthinkable. The Ukrainians have been able to do that too.
Peter W. Singer Is Leveraging Twitter for Maximum Impact
Rachael: It's been fascinating to watch just them tapping into that. I know Zelensky's got a number of younger folks within his broader cabinet who have also been 32 years old. They're reaching out and leveraging Twitter for maximum impact, which naturally leads me to this whole Elon Musk and Twitter purchase that's happening today. I was reading some articles yesterday.
Today, he posted something that linked to a fake "news site". Twitter as a channel has been very powerful for propagating certain narratives. How do you see that changing or does it with this latest development in ownership change?
Peter: Elon Musk is an internet troll enabled by money, some of it due to his own creativity and skill, some of it due to the timing that he lucked into. Some of it is due to the hard work of others that he often takes credit for. A lot of it is due to the US government, which ironically, he consistently talks about as being oppositional. But he's dependent on taxpayer money from you and me.
He's an internet troll enabled by money who is now in over his head in a business and a legal and policy environment that he cannot just bluster and tech bro his way out of.
Hopefully, that gives you a nice summary of where I see this. We can deepen it on everything from the model of being an internet troll. I say something bluster some to draw attention. Then I go, "I was just kidding and I'm the victim. How dare you attack me." That has worked, but now that you are the owner of the company that's responsible for it, you see, "Oh, hold it." 
Peter W. Singer Talks About Trolls
Peter: He pushed out a very clear and frankly hateful falsehood in the wake of a violent attack. This is the thing with trolls. He takes it down without comment because previously, he could have doubled down and argued about it. "Hold it. Now I own the company." We can talk about the business model side, I don't care if you are the biggest fan of his in the world.
I think we could all agree that the price that he paid for this company based on what happened to the market is well over what it would've been. 
To the understanding that you're not just going to be able to solve the problems and turn them into profit by saying, "Oh, I'm going to get rid of 75% of the people." Well, good luck, and somehow, you're going to keep the 25% best. That's not how it works, but more importantly, it's this assumption that "I understand the way. I'm smarter than everybody else. Everybody in this company that's tried to do things, they don't understand. I get it," to the policy side.
The very complex issues that surround what's allowed or not moderation policies et cetera, to larger questions. 
He's got to figure out in the next couple of days what's the company's stance on section 230 because it relates to Supreme Court cases. Again, you cannot just bluster your way around these. We'll just say interesting to see. Of course, the interesting is maybe he can somehow turn it into living up to the price that he bought it at. Very unlikely, but he's rich enough that that won't harm his bottom line. I think a different question, again, policy environment. 
[29:28] Important Channel of Communication
Peter: If we want to talk about what it means to have the owner of an incredibly important channel of communication. Be almost wholly beholden to China, an authoritarian regime for large amounts of his current wealth. What I'm getting at there is much of his wealth is within Tesla. The Chinese government has Tesla and therefore, Musk, at a change of mind, the Chinese government can essentially shut down manufacturing. 
It's a key location for that company ever become profitable. What does it mean to have a major communication network that an authoritarian regime an adversary of the United States, can apply pressure on the owner of it? I could go on and on. Some really interesting questions and move forward. We'll just leave it as interesting.
Petko: I'd be interested in seeing if we get an, unlike button. I'm looking forward to that, but I'll just ingest. Definitely interesting. 
Peter: But again, there's an example of something that has been floated, but then people who actually... This is not knocking you back. There're actually teams of people within these corporations that explored that, that tested that and they found... Guess what? What will happen is that it gets weaponized.
People brigade up to dislike things-
Petko: Downvote them.
Peter: There're reasons and stuff that he would float as if like, "We could just do this. I'm going to deal with the bots." You don't think teams of really smart engineers and/or lawyers that wrestled with it didn't look at this? The other funny thing is he fired the legal team from Twitter, which actually just kicked his ass in court. 
A Difficult Challenge
Peter: This is why he had to buy the company at such a higher amount. Remember, he tried to get out of it. You'd think he'd say, "Those lawyers that beat me are better. I should keep them."
Rachael: I wonder because this is such a difficult challenge that we're facing. How do you get ahead of this? I think about the future of social media. Do we see perhaps a movement ahead of people just sick of the trolls, sick of the hate, the vitriol? When you talk about authenticity, do we become smaller private social groups with people that we know and trust? 
Does that become a discourse in the years ahead versus these massive TikTok and Twitter when you literally just don't know who you're engaging with? You really don't. In the effort to validate content, I go to five or six different sources that I "trust" to validate something that I've read on Twitter.
Peter: It's a great question. I think we're only right now figuring it out. One, which I think you put your finger on is what's happening to social media. A lot like what happened to the overall internet where the idea was that originally, it would be this massive ocean that we all were connected into. Instead, it's become a series of smaller lakes and ponds.
You have the internet, but the internet that you and I are on is a different one so to speak than what a billion people in China are on. Yes, someone in Turkey is on the same internet. But because of the legal code, what they can see, and what they can post is different than you and me. 
Peter W. Singer Talks About the Ukraine-Russia War
Peter: That's happened with the overall internet. It seems to be the same thing happening on the social media part of it. Some of it is because of government intervention side. One of the challenges, we talked about was Ukraine and Russia.
Yes, Ukraine most definitely won the battle of narrative. Within Ukraine, Zelensky was at a 23% level of popularity at the start of the war. He's at a 91% level of popularity within Ukraine. He was able to rally his own nation, but even more importantly, he was able to gain support. #SupportUkraine, "I stand with Ukraine," all that goes viral.
That's why nations, and governments everywhere from not just the US but to Japan, to Australia, are sending aid to Ukraine.
On the other hand, "I stand with Ukraine" is not trending on VK inside Russia, because VK, the more popular social media platform, is controlled by government interventions. You've got that. I think what you're putting your finger on is that the same thing may be happening to the platforms within due to natural generational changes that people are looking for, but also politics. F
acebook is out there. It's still incredibly popular, but it's popular among a certain set of people for a certain set of things. 
My observation tends to be mostly for older and there's a lot of sharing of pictures with your grandparents. Then yes, the grandparents get their political news and misinformation from it. By contrast, yes, you have Twitter, but you also had the creation of everything from Truth Social to people on Instagram and TikTok more for video and entertainment. 
The Worry for Musk on Twitter
Peter: Each one is starting to reflect what people are looking for. They also are reacting to the political tenor of it. I think the worry for Musk on Twitter is that it's been primarily a rapid news source. Its impact on the world has mostly been because that's where journalists are getting their news. That's where we get the by-the-minute and other people's comments on the news. 
Over the last four or five years, Twitter essentially did a fairly good job of moderating out the worst of the worst. The neo-Nazis. Remember there was one point in time when ISIS was all over Twitter? If Musk allows that back in, a lot of people are going to say, "You know what? I didn't want to be on Parler, I didn't want to be on Truth Social. I'm going to go somewhere else."
Maybe they just only want to go somewhere happy and watch TikTok videos or maybe something else comes along. 
Remember MySpace once ruled the world. But I think what you're getting at is that it's this mirroring of what happened to the overall internet seems to be happening a little bit with social media. By the way, that means the stock valuations or the profitability, if they're private, of these companies is a lot harder if you're not growing. If you can't dominate the world, it's not the business that people hoped it would be.
Petko: I've noticed that social media encourages you to stay informed, stay connected, and keep scrolling, you can never get off it. In almost the way it's feeding you data using AI in order to keep you engaged. That creates an echo chamber if you think about it because I like certain things. 
Little Islands Within Social Media
Petko: I might connect with other people that like that thing and I might stay engaged in that little echo chamber. We create little islands within social media. One thing I noticed with Zelensky if you've ever watched him in different languages, he doesn't just speak that language. He'll actually change his whole body language to reflect the nation, the country. He creates unique content for each echo chamber if you think about it.
Peter: You hit it exactly right, is that on one hand, the platforms, and again, whether we're talking about Facebook, Instagram, Twitter, you have two things at play. You've got one, the natural human inclination to find people that agree with us, that look like us, that think like us. It's called homophily. That's true whether it's politics to if you, and I feel sorry for you right now, are a Green Bay Packers fan.
You are drawn to the content that they put there. When they post something, you go, "Oh, I like that and I like the Packers too. I like the Democrats or Republicans too," and so, you're drawn to that. The second thing is the very business model, the algorithms push content that you are more likely to engage with. Time on the platform means more money and more clicks. More engagement means more money. 
It's those two things coming together that create exactly what you're talking about. Again, it can be a force for good. "My friends and family are doing an ice bucket challenge. The ice bucket challenge is trending. Let's do it too." That raises money for a good cause, or it can be for something really pernicious and pushing us all into our little echo chambers. 
[39:54] Why You Need Awareness According to Peter W. Singer
Peter: To turn this a little bit more what can we do about it? It's not all going away. One, there's some absence of regulation in this space. I think like in the regular field of cybersecurity, Europe tends to be leading the way compared to the United States. That happened on liability and info sharing. The same thing's happening on social media. Second, it's about the targets. Just like in cybersecurity, you need awareness. 
If you're a corporation, you should not be solely looking for classic cyber threats. You should be looking for how are people going after my brand on social media. Quite honestly, there's been multiple cases where the cost to a corporation has been greater from a social media attack than it's been from a ransomware attack. You need to be war gaming it, preparing it, all the threat awareness part of it, but also, it's about you and me.
The same thing in terms of, "Stop clicking that link." Same thing on the social media site. We need a little bit more training on how to be what we call digital literacy. It's not going to solve the problem, but it will create an ecosystem that's safer.
Rachael: I want to give a quick shout-out to Useful Fiction. If we could close the podcast, I would love for you to share with our listeners what you're doing with Useful Fiction.
Peter: Useful Fiction is both a methodology and a business. The idea of Useful Fiction is whether you are trying to share a white paper, a threat report, a briefing to your board, or something that's really important, you got two tasks. 
The Second Task
Peter: You have one, which is how do I analyze, how do I understand this really important thing? But there's a second task that we don't pay enough attention to. It's, how do I gain and hold the attention of my target audience when there's so much else cdo we blend nonfiction analysis, whatever is the important thing to that organization, but share it through a scenario, share it through a story. A different way of thinking about it is it's like what I do to my kids in the morning.
I sneak fruit and veggies to them through a smoothie. It's the same thing, whether it's a board briefing or it's your workforce. We take the kale, the threat report, the strategy report, and the trend report, but we share them through a story. Not only, like the smoothie, they're more likely to consume it, the science shows, they're also more likely to absorb it.
Same thing with the smoothy, tompeting out there for mind and media space? What we do is bring in the oldest communication technology of all, which is the story. We've been using stories since we were gathered around a fire and a cave. By contrast, PowerPoint. PowerPoint started in 1987. Why do we keep using that? Our brain isn't tailored for it.
The idea of it is how he same thing when you put the information in a story. It started out, bluntly, as a little bit of a side hustle between myself and August Cole. We had written together a book called Ghost Fleet which was a novel. Some people may be familiar with it. It was a novel, but it also shared real-world issues about cyber threats, supply chains, security, you name it. 
The Most Influential Work in the Career of Peter W. Singer
Peter: That turned out to be the most influential work of our careers. It sold well, but more importantly, we were asked to share its real-world lessons everywhere from the White House to the Nobel Institute.
There were three different government investigations launched to keep things that happened in our novel from coming true. We took that methodology and turned it into a business. We've been at it for a little over a year. One would call it a side hustle. Now, we just signed our 43rd contract. 
We've worked with organizations that range from NATO, US Special Operations Command, British Government to a couple of Fortune 500s to a couple of non-profits. We basically work with them in turning whatever is their really important content into something that people are more likely to engage with. 
It might be their board, it might be young Lieutenants.
The other thing that we do is that we run training workshops on how to do foresight and communication skills more effectively. Same thing. We've done them for groups as small as 15 to groups as large as 200. We bring in a teaching team that ranges from retired four-star generals to futurists to best-selling authors, and reporters. We've had people behind Hollywood projects like Game of Thrones, the Walking Dead, Band of Brothers, you name it. 
Basically, the team is all about helping that organization figure out, "What are the stories that we're not telling well? How do we better tell them?" It's been a blast for me to work on these different projects that have been on topics that range from defense to cyber, but try and figure out how to tell them in a story. 
 
Interesting Issues to Work On
Peter: But then the other thing is, it's also led to a little bit of growing up in angst. I think a lot of folks in your audience are sharing in this of there're some really cool, interesting issues to work on. Then you also have the meetings like, "What's the company insurance policy going to be?" That's Useful Fiction, and if people want to check it out, it's useful-fiction.com.
Rachael: It's a genius side hustle.
Petko: It's no longer a side hustle though when you're talking about insurance and bringing in four-star generals and briefing 200 people. It's awesome that you've taken what you love to do. You've now gone beyond just being a perfect writer and helping organizations tell stories and solve problems.
Peter: I appreciate you having me on and just a fun conversation to share about these issues. 
Rachael: Thank you again, Peter. Really appreciate your time and insights. I love everything that you're involved with. We need more people out there doing something about it versus just talking about it. Thank you for the action. To all of our listeners, thanks again for joining us this week. Until next time, be safe.
About Our Guest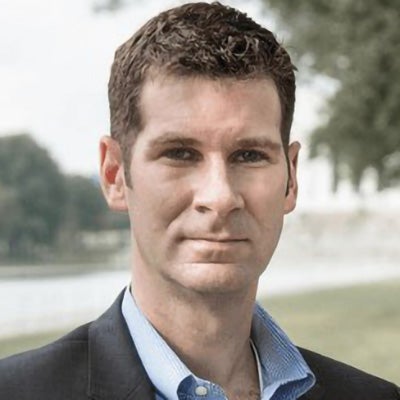 Peter W. Singer is a Strategist at New America, Professor of Practice at Arizona State University, and Founder & Managing Partner at Useful Fiction LLC. He's New York Times Bestselling author. Wall Street Journal describes him as "the premier futurist in the national-security environment," an "all-around smart guy" in the Washington Post. Named by the Smithsonian as one of the nation's 100 leading innovators. Defense News named him as one of the 100 most influential people in defense issues. Foreign Policy has him on their Top 100 Global Thinkers List. An official "Mad Scientist" for the U.S. Army's Training and Doctrine Command.
No author, living or dead, has more books on the professional US military reading lists. His non-fiction books include Corporate Warriors: The Rise of the Privatized Military Industry, Children at War, Wired for War: The Robotics Revolution and Conflict in the 21st Century; Cybersecurity and Cyberwar: What Everyone Needs to Know, and most recently LikeWar. It explores how social media has changed war and politics and named an Amazon and Foreign Affairs book of the year. Reviewed by Booklist as "LikeWar should be required reading for everyone living in a democracy and all who aspire to."
He co-authored a new type of novel, using the format of a technothriller to communicate nonfiction research. Ghost Fleet: A Novel of the Next World War was both a top summer read and led to briefings everywhere from the White House to the Pentagon. His latest is Burn-In: A Novel of the Real Robotic Revolution. It's been described by the creator of Lost and Watchmen as "A visionary new form of storytelling. A rollercoaster ride of science fiction blended with science fact." The head of Army Cyber Command said, "I loved Burn-In so much that I've already read it twice."
Listen and subscribe on your favorite platform