Forcepoint appliances are based on pre-configured, security-hardened platforms, designed to support flexible deployment of our best-in-class web, email, data, and endpoint security solutions—delivered on a single platform using virtualization technology.
V SERIES BENEFITS
Scalability – Forcepoint appliances grow with your business and eliminate costly overprovisioning, enabling customers to pay for what they need, when they need it.
Performance –

OPT 1: Purpose-built throughput ensures data delivery is protected in real-time, allowing for immediate action and policy management.

Efficiency – Enable a lower Total Cost of Ownership with remote access control, policies, and reporting management, and a unified console.
Security – Utilizes the proprietary Forcepoint Advanced Classification Engine (ACE) technology to improve your threat defenses by identifying and classifying information crossing your network, delivering real-time security ratings to protect against emerging threats.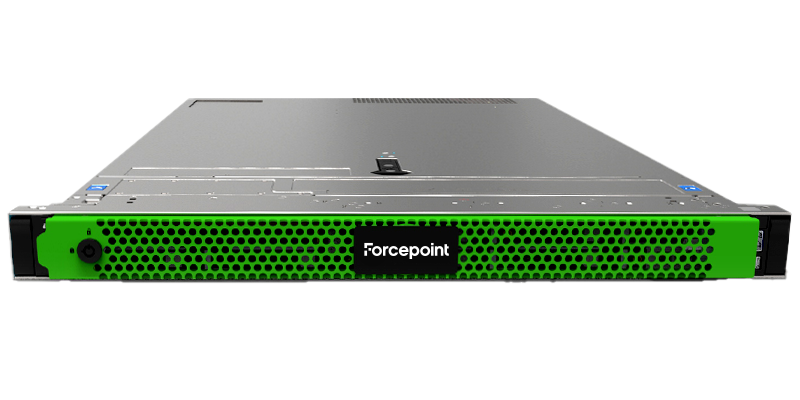 Forcepoint V20000 Appliance
Flagship model for large enterprises
Redundant storage, network interface and power supply
Supports pure optical cabling (with fiber NIC add-on)
1U rackmount server
Covered by 4-hour on-site warranty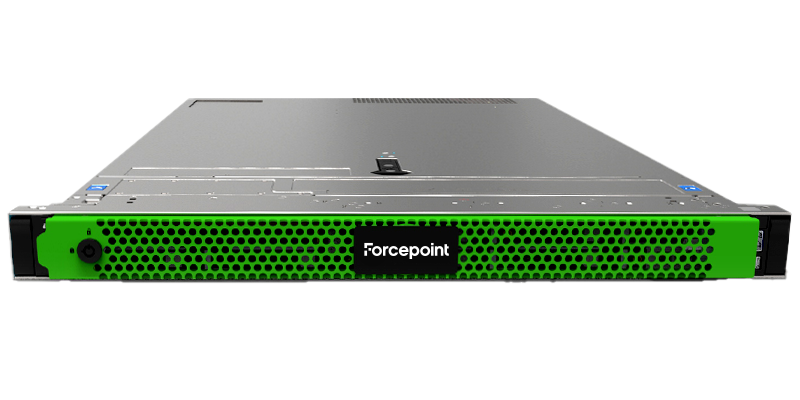 Forcepoint V10000 Appliance
Prime model for medium-sizes enterprises
Redundant storage, network interface, and power supply
Supports optical cabling (with fiber NIC add-on)
1U rackmount server
Covered by 4-hour on-site warranty

Forcepoint V5000 Appliance
Entry-level model for branch office
Redundant storage
1U rackmount server
Covered by Next Business Day or 4-hour on-site warranty
For more details and appliance specifications: