Forcepoint's FlexEdge Secure SD-WAN Next-Gen Firewall Achieves Top Rating from CyberRatings.org
Putting the 'secure' in Secure SD-WAN
This comprehensive evaluation assesses leading industry players based on key security capabilities such as routing & access control, SSL/TLS functionality, threat prevention, performance, and stability & reliability. Forcepoint excelled in every category! Effectively blocking over 99% of the 1700 tested exploits. This recognition highlights Forcepoint's unwavering commitment to protecting organizations from evolving cyber threats.
While this is wonderful recognition, Forcepoint goes beyond traditional firewall solutions by seamlessly integrating advanced NGFW security capabilities into its innovative FlexEdge Secure SD-WAN solution. This empowers organizations seeking a secure SD-WAN solution to also gain enterprise grade security with their high-performing networking capabilities. With FlexEdge Secure SD-WAN, businesses can enjoy the advantages of SD-WAN, including agility, performance, and cost-efficiency, while benefiting from robust security features that protect network traffic, whether accessing cloud applications, remote sites, or data centers.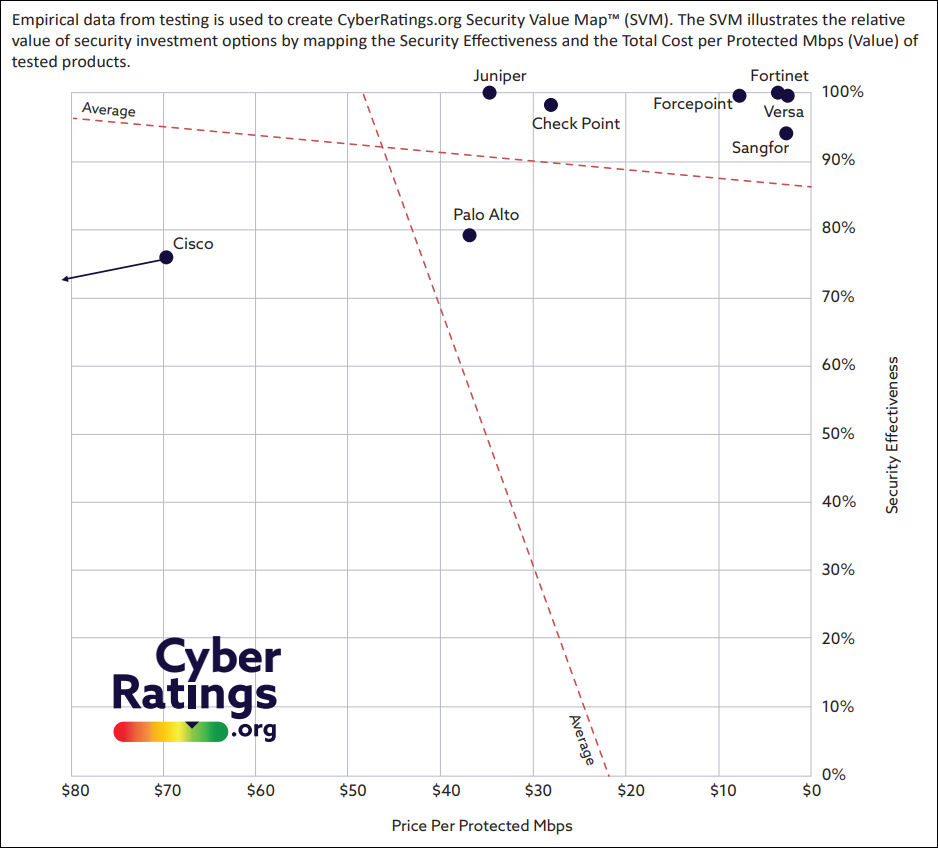 FlexEdge Secure SD-WAN leverages the scalability and load-balancing capabilities of SD-WAN to deliver exceptional throughput, even in dynamic and distributed environments. This enables organizations to seamlessly scale their operations while minimizing latency. By incorporating NGFW features into the Secure SD-WAN offering, Forcepoint enforces the concept of a secure network infrastructure. Read the complete Forcepoint section here.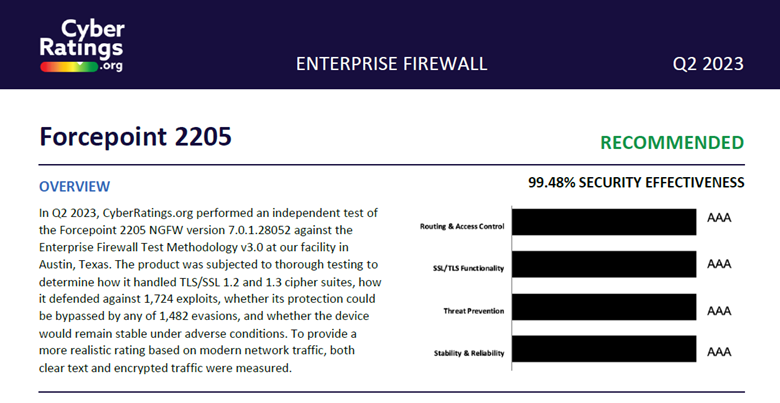 About Forcepoint
Forcepoint is the leading user and data protection cybersecurity company, entrusted to safeguard organizations while driving digital transformation and growth. Our solutions adapt in real-time to how people interact with data, providing secure access while enabling employees to create value.