Forcepoint Wins Frost & Sullivan 2021 APAC Data Loss Prevention (DLP) Company of the Year Award
It gives me great pleasure to share that Frost & Sullivan, long recognised internationally for its research and consultancy helping enterprises and governments navigate technological choices, has named Forcepoint the APAC Data Loss Prevention (DLP) Company of the Year for 2021.
With the accelerating need for data protection in APAC, this award means a lot to us, because it comes from our customers, partners and peers. Frost & Sullivan make their decision based on in-depth interviews with end-users and market influencers, as well as their own significant research. Forcepoint has long been recognised internationally as a leader in DLP solutions, and this award cements its place as the best-in-class solution for the whole APAC market.
When deciding on the best-in-class companies, Frost & Sullivan look at several benchmarking criteria, including how products address unmet needs, how best practice is applied, and of course cost effectiveness.
Forcepoint's next-generation DLP is designed for the evolving nature of today's cybersecurity landscape including the need to protect the remote workforce that has become standard for much of the world today. It also ensures that protection is not the enemy of productivity. Our goal has always been to support enterprises in their digital transformation journeys through our unwavering focus on innovation and customer success, and this recognition validates our risk-adaptive approach, which allows cybersecurity teams to focus on the events that matter most and accelerate compliance with data protection regulations.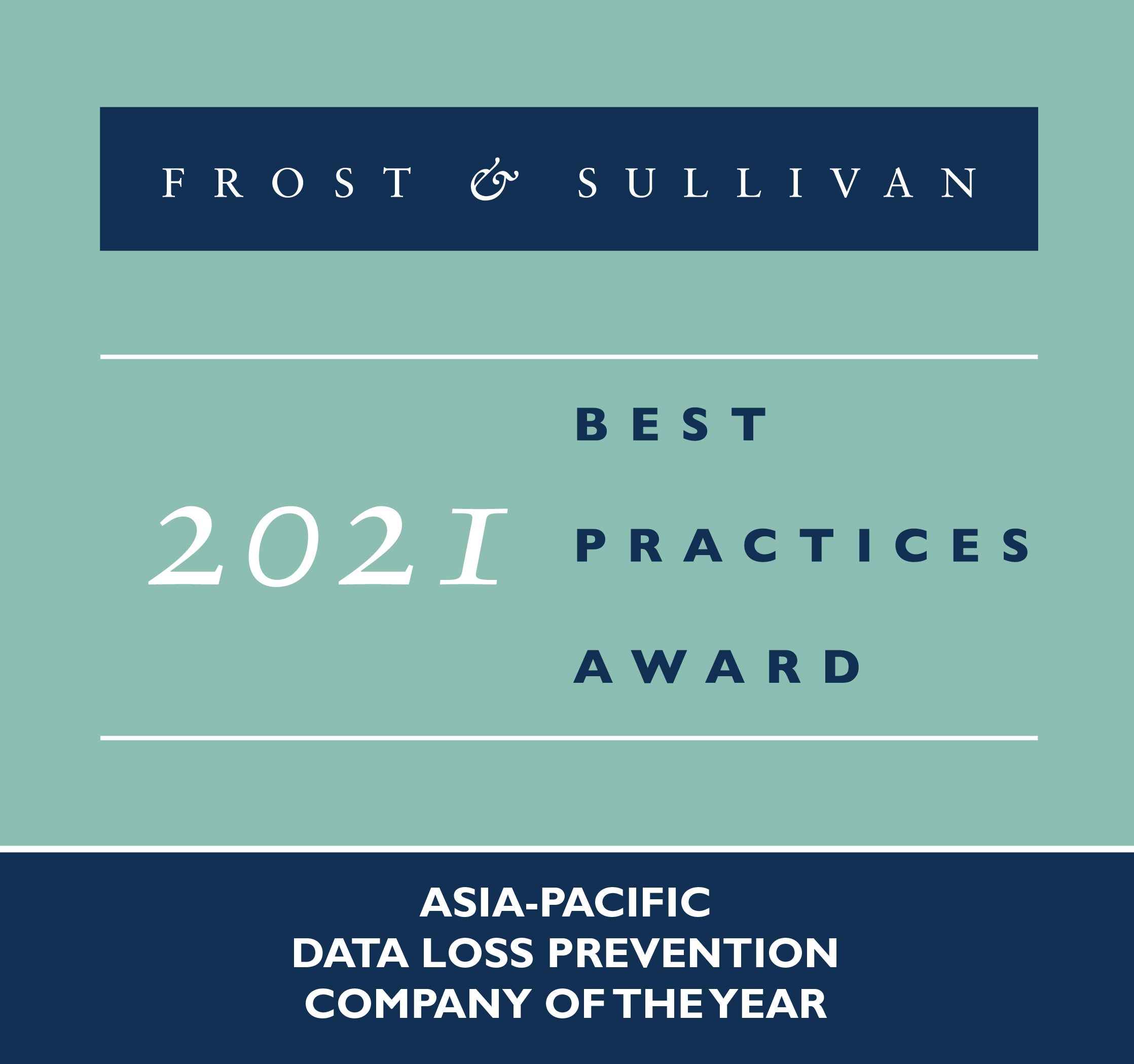 We spoke with Georgia Adell, consulting analyst, Frost & Sullivan, after receiving the award, who said:



Forcepoint offers a user-centric, risk adaptive DLP solution that is unique in the market. Through automation and out-of-the-box policies, the solution is flexible enough to provide compliance for organizations of all sizes.





Forcepoint provides a cloud-first hybrid-ready approach that meets the needs of Asia-Pacific's primarily on-premises customers that many cloud-based companies cannot provide for. This has enabled Forcepoint to record brisk growth in the region.





Customers can migrate to the cloud at their own pace in line with their business requirements, supported by Forcepoint. Growth focused, Forcepoint demonstrates a deep understanding of user needs and offers a security solution that does not hinder user productivity."
Frost & Sullivan Best Practices Awards are based on in-depth independent research that is presented to an elite panel of jury members to evaluate the contenders. This panel consists of some of the most prominent CIOs and CTOs across APAC. Forcepoint took the number one industry rank in 2021 based on its excellence in several key areas, including technological advancements, customer satisfaction, and its visionary position in terms of macro market trends. Frost & Sullivan also takes revenue growth, portfolio diversity, and market penetration into account when awarding Company of the Year.
Forcepoint DLP offers a number of market-leading attributes that allow cybersecurity teams to:
Control all their data with one single policy

Simplify compliance with pre-defined policies

Protect critical intellectual property with unsurpassed accuracy

Prevent data breaches automatically
Forcepoint's DLP is part of its data-centric SASE approach, and DLP customers can also use our award-winning technology as a stepping-stone to a SASE architecture. Maintaining strong policies for data access and usage is key to preventing a data leak or breach, and DLP helps with the implementation of these policies. Ensuring that customers can maintain control over their data, wherever and whatever it is, required having strong data security controls baked in from the start. Forcepoint DLP is a perfect way to keep that critical data secure.
Additional Resources:
About Forcepoint
Forcepoint is the leading user and data protection cybersecurity company, entrusted to safeguard organizations while driving digital transformation and growth. Our solutions adapt in real-time to how people interact with data, providing secure access while enabling employees to create value.