Cloud-based services and virtual deployments are increasingly replacing traditional physical appliances and servers — transforming businesses of all shapes and sizes. To secure cloud workloads, Forcepoint NGFW brings leading next generation firewall technology to Amazon Web Services (AWS) with the scalability, operational efficiency and strong security that Forcepoint NGFW is known for.
Secure Your Cloud Workloads
Cloud Edge Gateway
Forcepoint NGFW can protect AWS EC2 Instances for inbound and outbound access.
Cloud VPN Gateway
Forcepoint NGFW can secure connectivity between AWS Virtual Private Clouds (VPCs) and corporate data centers.
Network Segmentation
Forcepoint NGFW isolates traffic between VLANs, preventing propagation of threats within your cloud environment.
With Forcepoint NGFW, you can safely and easily extend your organization's network – including remote sites, branch offices, data centers and network edge – into your AWS cloud environment via a secure Virtual Private Network (VPN) gateway. Our centralized management enables you to create and deploy policies swiftly and consistently across all of your systems and to quickly zero in on what's happening in both your AWS environment and your physical network.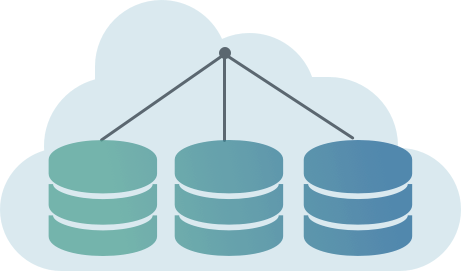 Key Capabilities
Centralized management that provides seamless visibility across both virtual and physical environments.
Flexibility for supporting DevOps deployments in Hybrid environments
Superior performance in hybrid deployments
Smart, centralized policy mechanism that enables fast, accurate, and consistent policy changes across physical, virtual and cloud deployment options
Network access control between different VPCs