The Complexities of the Taiwan-China Conflict with Ellen Nakashima
Joining the podcast this week is Ellen Nakashima, National Security Reporter for The Washington Times, and shares insights into the ongoing Taiwan-China conflict. Ellen provides perspective on the much-publicized Pelosi trip to Taiwan and why the timing of that trip raised concerns in China as well.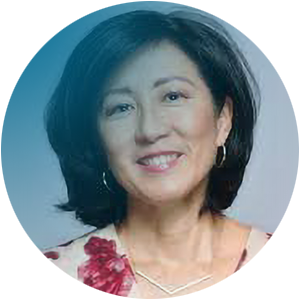 She also delves into the complicated relationships the two countries have with international governments around the world, complex supply chain interdependencies (particularly in semiconductors), cyberattack impacts (or not) and why this conflict is different from Russia and Ukraine. This is truly a riveting and insightful conversation that you won't want to miss.
The Complexities of the Taiwan-China Conflict with Ellen Nakashima
[01:31] The Whole Taiwan-China Conflict
Rachael: I love journalists and I have so much respect for them. What a really hard job it is, particularly writing under the deadline and all the things that come with it, and really critical topics that we should be discussing. I can't wait to jump into our conversation. 

We've got Ellen Nakashima joining us. She's a national security reporter for the Washington Post and a multi-Pulitzer Prize winner for some really amazing coverage, particularly around the last election.

Previously, the reporting of a hidden scope of government surveillance as policy implications in 2014. 

Ellen, I so love all your reporting right now. It's interesting the whole Taiwan-China conflict. I couldn't escape the email alerts with all of the news coming about Nancy traveling over to Taiwan. It's been so great to read your reporting on that, leading up to the visit but also during and after. I think a lot of people would ask, why was the trip such a flash point? And I don't know if everyone really understands what's going on over there.

Ellen: In fact, stepping back a bit, we should put it in a context that relations between the US and China have been strained for some time now. For some years, including back during the Trump administration with its trade war. There is frankly no single issue that aggravates this relationship more than Taiwan. 

You've got the fact that China claims Taiwan, which is a self-ruled democracy, as its own. The United States for years has maintained this delicate and increasingly difficult balancing act of a policy that recognizes that there is but one China. 
You Can Have One China But...
Ellen: Beijing is the sole legal government of China, but it does not endorse Beijing's position that Taiwan is part of China. It just acknowledges it, just does not second it.

Eric: So you can have one China as long as it doesn't include Taiwan is essentially the way a lay person may read it.

Ellen: Well, it's more ambiguous than that. It's more than the United States acknowledges that Beijing considers Taiwan part of China. It just doesn't explicitly endorse it. So Beijing believes that Taiwan's status is crystal clear, that Taiwan is part of China. Meanwhile, the
United States says we do not support Taiwan's independence, but it does not endorse Beijing's position. 

At the same time, as the years' pass, Taiwan's people feel less and less connected to the mainland. A majority of them do not view themselves as part of China and actually prefer the status quo today of what is kind of an ambiguous position. So the US always says, repeated again today, that the resolution of Taiwan's status must be achieved peacefully. It's just increasingly difficult to see how that happens.

Eric: Are they even working on the resolution? 
Ellen: No.
Eric: It sounds like there's posturing, but we're not in active dialogue. Nobody's in negotiations at this point.
Ellen: No negotiations. In fact, in the midst of all of this, this is the fraught context of the relationship. Then you have this news leak that Nancy Pelosi is planning a trip to Taiwan. Now, she first actually planned to go back in April. When that trip leaked, it caused this big uproar and consternation on Beijing's part. 
Why Beijing Is Outraged in This Whole Taiwan-China Conflict
Ellen: But then Nancy Pelosi got COVID and had to cancel, so crisis averted. When news leaked last month that she was planning to take the trip in August, Beijing again was outraged. Now they'd had several months to prepare all of their talking points for outrage. I'm sure as you saw in the coverage, they say they saw no distinction between the Biden White House and the Speaker of the House. 
To them, she is a representative, a high-ranking, senior representative of the US government. In fact, she's second in line for the presidency after only Kamala Harris. So for Beijing, having someone of her rank visit Taiwan would be seen as the equivalent of almost a state visit.
Eric: Which is a slap in the face almost from their perspective.
Ellen: Exactly, an affront. They were leaning on the White House, and the administration to get her to stand down. They felt that Biden, being the leader of the party, he's the president, she's the same party, of course, he could tell her to back off. But Joe Biden, the creature of the Senate, actually truly does believe in the separation of powers and in the separate but equal branches.
He said, "No, it's her right to make her up her mind. If she wants to go, we can't tell her not to." He did not speak to her directly, and he did not talk to her about the risks of taking this trip at this time.
I wanted to point out that the other big, big factor here is the timing. That's what made this so sensitive and such a flash point because this trip was coming in just three months. 
Major Communist Party Congress
Ellen: A few months before this major Communist Party Congress, this 20th Party Congress in China where Xi Jinping, the president is widely expected to secure a third term as president. It's unprecedented to have this third five-year term. So the last thing Xi Jinping wanted is a provocation, such as the Speaker's trip, coming at this time in their domestic politics.
Eric: I always like to look at motivation. In this case, why poke the bear? I know it's not Russia, but you get the point. Why poke the bear? Did we need to make a statement or do something? Was there a purpose, or was it, "This is a free country. We can do what we want, and this is what I want to do"? Any indication why?
Ellen: Well, Nancy Pelosi has long been a staunch advocate of human rights and particularly in China. Going back to her first term as a representative from Northern California where, actually in her first term, took a trip to China with two other Congress members. They stood in Tiananmen Square a couple of years after Tiananmen and unfurled a little banner in favor of human rights in China. 
That really torqued off the Chinese. It was a big slap in the face to them. Ever since then, she's been a thorn in the side in terms of human rights. She has consistently spoken out against Chinese abuses over the years including the crackdown in Hong Kong and what's going on in Xinjiang with the Uyghurs. So for Pelosi making the trip was consistent with her values.
[08:11] A Bipartisan Support for a Tougher Line Against the Taiwan-China Conflict
Ellen: I'd say, with a lot of lawmakers on the Hill, there's increasingly bipartisan support for a tougher line against China. Especially because of its human rights abuses, its coercive and economic activities against our US businesses, its military buildup, and its aggressions in the South China Sea. For all those reasons, there's pretty big bipartisan support on the Hill to stand up to China. Congress has always been more in, say, Taiwan's camp than in PRC's. So that's the dynamic you have here, too.
Eric: Poking them in the eye is different than having a strong China policy, isn't it?
Ellen: Nancy Pelosi felt that this was an important trip to make to stand up in solidarity with Taiwan. There were actually a number of lawmakers who backed up her right to do that. Some analysts say that, in fact, the trip actually opens up space internationally for other allies and partners to do the same, though one could debate that. Some also feel that look, if she had gone back in April, it just wouldn't have been as sensitive. 
She could have gone and done her thing, and it wouldn't have caused this huge uproar that it did this time. Now, of course, there've been a number of congressional delegations to Taiwan just in the last year and a half. Maybe a dozen or so senators and members of the House of Representatives of both parties have gone to Taiwan. The Speaker of the House Newt Gingrich, at the time, went in 1979. So there is precedent. It's just that the timing of this trip was seen as problematic.
Sanctions Against a High-Ranking Politician
Rachael: I think I read, too, that there were sanctions put against her. She's, I guess, the highest-ranking politician from the US that they have laid sanctions on. Is that accurate?
Ellen: I believe so. They sanctioned her and her family, though those are, I think largely symbolic sanctions.
Eric: What are they going to do? You can't visit China? Like the Russian sanctions.
Ellen: I think what's a little more concerning is, that you've probably heard about the military drills and exercises China carried out over the last few days. They ended Wednesday. With those exercises, which pushed closer to Taiwan, their waters, and their skies closer than ever before in China. They'd sent warships. It flew jets over the so-called center line between China and Taiwan and lobbed missiles into the waters near Taiwan. 
With those actions, they are essentially changing the military status quo with Taiwan. They've been doing this gradually, step by step over the years, and now they just keep pushing. So the question is, what is the United States going to do about that? What can it do about that? 
Eric: We also saw cyber activity increase. The 7-Eleven convenience stores in Taiwan displayed the words, "Warmonger Pelosi, get out of Taiwan." I thought that was very creative by the way. I think I saw something that reported a 20, 23 times increase in cyber attacks on the Taiwan government, and government agencies during this window.
Ellen: I believe those were DDoS attacks, distributed denial-of-service?
Eric: There were DDoS, reported. Attribution is really hard in cyber, but reportedly from Emissary Panda or APT27, which is a group out of China.
DDoS Attacks During the Taiwan-China Conflict
Ellen: I don't think those DDoS attacks were that significant really. Certainly not of strategic significance, much less. I don't think they were really tactical either. There was nothing that disrupted any electric grid or critical infrastructure, pipeline, or water supply. Knocked out shipping communications or wiped data, and caused physical damage. So in that sense, I would say these DDoS attacks were par for the course, a bit of a nuisance, but not strategically that significant.
Eric: Now, we did have aircraft and naval exercises that did disrupt shipping and air travel. So we had the physical world in this case, which I think was much more an impactful statement from what I read.
Ellen: Those were those military exercises that we were talking about. China created six exclusion zones all around the island and wanted to demonstrate to Taiwan how they might carry off an economic blockade. They did push the status quo there as we were just saying. On the other hand, they will take economic measures only to a certain point. They are dependent on Taiwan for their supply chain just as much as Taiwan also needs them and needs access to the outside world for trade. 
So I think the analysis here is that China will go only so far with these coercive economic measures, like blocking imports, for instance, of fish and fruit. They'll do some targeted things, but they won't do an all-out full-on blockade because it hurts them as well.
Eric: I'm not a Southeast Asia expert, but Taiwan is really a gateway almost for many countries and many companies into mainland China, is it not?
What We Don't Want to See Damaged in the Taiwan-China Conflict
Ellen: Well, Taiwan is, in particular, very key in the technology field, especially in semiconductors. That is one industry that I think China will not want to have damaged. You'll see continued military drills. In fact, even though they said they've completed these live fire exercises, they also announced that they will continue with training and even war preparation. Just preparation for military activities in the coming weeks and months. 

One thing that was most significant about these exercises that we just saw was it really enabled China to practice joint operations between air and sea. They have very little opportunity to do otherwise. So they haven't been in a war since 1979 when they invaded Vietnam.

They don't have the experience that, for better or for worse, the United States has had. They're, in fact, looking for a pretext to do some of these exercises, and Nancy Pelosi's trip provided that.

Eric: I imagine it was very convenient timing, as you speak about because they're watching Russia who's struggling with that in Ukraine right now. So if we do mean to be threatening, if we do intend to invade Taiwan at some point, we'd better practice. This is a great excuse to practice. What do you think's going to happen? I know you were a Southeast Asia correspondent. Is Taiwan and China Southeast Asia or East Asia technically?

Ellen: East Asia. It's not part of the Southeast Asian Alliance, Southeast Asian, ASEAN, which the Association of Southeast Asian Nations.

Eric: But your opinion on down the road here, do we return to some sense of normalcy? Ten years from now, does China say enough is enough? How do you see this playing out?
Willing to Push the Limits
Ellen: Well, we'll see what happens in November when Xi Jinping gets his third term. Does it embolden him? And does he then become even more willing to push the limits and force the question on Taiwan to the point of, in the coming years, taking Taiwan, reunifying Taiwan by force? The sense is that he doesn't want a military conflict. Taiwan certainly doesn't want it. The United States doesn't want it. 

But China has said, "We are going to reunify. That is a given." The only question is, "Do we do it peacefully or by force?" and they have not ruled out using force if necessary. I think people are watching to see what happens in the coming months leading up to the Congress and then what happens afterward. You look at what happens in Hong Kong. There, they passed some pretty draconian policies and laws that really put the squeeze on Hong Kong, but also served as a real test bed and warning, though, to Taiwan. 

Taiwan saw that, and it freaked out, and it pulled further away from China: "We could be next." Then you mentioned Russia and Ukraine. They looked at Ukraine and the Russian invasion and said, "Wow." In fact, we have stories in the Post about how some Taiwanese volunteers went to Ukraine to train. Just so that they could learn how they could manage self-defense and be ready for any potential invasion from China.

The Taiwanese see parallels between their own situation and that of Ukraine and, of course, Hong Kong. Taiwan does feel threatened by this larger, more authoritarian neighbor that has nuclear weapons just as Ukraine felt the threat from Russia.
Eric: I think it would be hard to not see the parallels.
[18:24] There Are Differences in the Taiwan-China Conflict
Ellen: But there are differences. Ukraine is a sovereign state and is a member of the United Nations. Taiwan was actually expelled from the UN in 1971 when China was admitted. It's been officially recognized diplomatically by only 14 countries today. That's the latest count. China's gradually trying to whittle that number down and pick them off one by one. It's trying to get these countries to switch their diplomatic recognition to Beijing and try to isolate Taiwan in that way. That's another way in which China is trying to put this pressure on Taiwan.

Eric: I'm not buying real estate in Taiwan anytime soon based on this conversation. I just don't feel that's a risk-averse idea. So switching to Ukraine than with your background. I'll go on record again as saying many have the best perspective on cybersecurity activity out there because you dig, you look at both sides. You tell a relatively fair and independent story of what's happening, just my opinion, and it doesn't apply to everybody. It certainly applies to you, Ellen. 

With Ukraine, were you surprised that we didn't see more of a lead-up from a cybersecurity perspective into the invasion? Were you surprised that the Russians weren't more effective in the work that they tried to do from a cybersecurity perspective during the invasion?

Ellen: On the first question, I was a little surprised. On the second, yes, I was more surprised there that wasn't more effective. I'll say that there was so much almost breathless speculation beforehand that there would be this big cyber-enabling attack. I instinctively feel like sometimes that builds up the anticipation to the point where you're going to be disappointed. 
The Invasion of Russia on Ukraine
Ellen: So I did a story shortly before the invasion. One of the smartest analysts, if you haven't had him on your show yet, you have to, is Dmitri Alperovitch.

Eric: Dmitri is a friend of the show. He's been on. We love Dmitri, he's a friend of mine also. He's brilliant.
Ellen: He's probably said what I'm going to tell you. He said, before the invasion, he actually thought that Russia would probably do more kinetic attacks than cyber because they would just be more effective. Why spend time and money and preparation on a cyber-disabling operation when you can launch a missile and take out the communication system? In fact, he was much closer to the truth of what actually happened.
I think that the main takeaway is that Russia is pretty much likely determined in the battle for Ukraine that kinetic attacks. Just bombing cell towers and infrastructure would be more effective than a cyber attack. So that was their game plan. Part of it, too, was that they likely assumed that the war would be quick and painless, relatively, for them. So they didn't need to spend a lot of effort and time planning elaborate cyber-sabotage and disruption. 
I interviewed the head of Ukraine's cybersecurity agency a few weeks ago when he was visiting the States in New York. His name is Victor Zhora. He told me cyber operations cannot have as much impact as kinetic ones. When a country has the right to shell another country, there's no need to use sophisticated cyber weapons.
Eric: I'm in full agreement with Dmitri. A cruise missile, a ballistic missile, a bomb, special operations force attack, whatever it may be, that's direct. It's to the point, and it's relatively effective. 
The Russia-Ukraine and Taiwan-China Conflict
Eric: The question I would have is whether you have a relatively evolved and professional cybersecurity operation, and offensive capability in Russia. You've been attacking Ukraine for more than a decade. 

So why not turn the lights out? Why not stop the water or why not do things and then come and bomb the water treatment plants, then come and bomb the military bases? You've been attacking them. So I don't know that it would be huge, like blowing the surprise. That was my thought.
Ellen: Now, of course, you pointed out that Russia has been using Ukraine as its test bed for years. It's gone into there and disrupted their electric grid twice, in 2015 and 2016. So Ukraine has had time to learn, build resilience, build partnerships, and coordinate with companies, governments, and certainly with the United States and NATO. Other private sector partners have gone in and run war games. They looked at their systems and helped them to make their critical infrastructure more resilient and hardened.
Now, mind you, as I reported on this, the US intelligence community did assess earlier this year that the Russians likely had penetrated, broadly penetrated military, energy, and other systems, critical systems to collect intelligence and maybe potentially positioned themselves to disrupt. But the intelligence community had not yet decided or figured out whether or not they intended to do anything with that access. We do know that, in some cases, the access was discovered and Russians booted out.
I think there was a combination of factors. One is that the Ukrainians did have a better defense. The Russians were a bit distracted, and they also thought they could rely more on its kinetic operations. 
The Day of the Invasion
Ellen: We still don't know why they didn't, for instance, do the sorts of wiper attacks that they pulled off in January, why they didn't do those closer to the actual invasion itself, the day of the invasion. That might have been a little more impactful. All they did was burn their accesses then.
Eric: Did that surprise you?
Ellen: That they didn't do anything more impactful? Yes. They did carry off that Viasat satellite attack where they disrupted tens of thousands of satellite modems in Ukraine and in Europe. Again, the Ukrainians were able to switch from one military communication system to another. They were able to recover from that, and eventually the company just also replaced the modems. Another thing about cyber is, these attacks, usually you can recover from them. It's a question of just it takes time.
Eric: I have a burning question here regarding just national security in general. How have you observed national security policy, US policy, change over the last few years as it relates to cyber-attacks? I know you've covered a lot on the elections. You've covered a lot of these attacks. The executive branch, Congress, everybody, how have you seen things change?
Ellen: For one thing, the US government has just gotten a lot more comfortable with the idea of speaking about cyber-operations, and cybersecurity more openly. When I first started covering this over a decade ago, it was all in euphemisms. They never wanted to even mention suspicion that China was behind a certain intrusion or Russia. So they would call them APTs or advanced persistent threats when everyone knew that they were referring to China and Russia. It was, I suppose, to avoid stepping on diplomatic toes.
Espionage Campaigns
Ellen: Now they're coming out and officially attributing different attacks and intrusions, operations, and espionage campaigns to China, Russia, North Korea, and Iran. They've done indictments, and they've done some sanctions. They're being more forthcoming in that regard. The question is those sorts of measures aren't really the silver bullet. No one thing is.
They have started to also really try to focus in more of a coordinated fashion on the defense between the US government and the private sector. This administration has in particular. They've got much more bureaucracy around that, too, because you've got a lot of people at the Department of Homeland Security and CISA. 
Then the White House and NSA and Cyber Command and the State Department and DOD all work on one or another aspect of cyber. But they're trying to pull together and really raise the game of the private sector, in particular, in the water, pipeline, and electricity sectors. All the critical ones that, if they were disrupted, could cause panic.
One interesting change in policy happened last year with ransomware. For many years, ransomware was just considered a nuisance type of crime. It was a criminal thing done by criminal actors, not nation-states. Then when it was actually a criminal group, a Russian criminal group hacked or sent ransomware into Colonial Pipeline. Colonial Pipeline, out of an abundance of caution, shut down its pipeline.
The ransomware had actually gotten to their administrative system. Not the industrial or operational side of the system that controls the pipeline, it was on the business side of the house. But out of an abundance of caution, they shut down their pipeline. That created this huge sense of panic.
Eric: It became real.
[28:52] The Taiwan-China Conflict Is Creating This Panic
Ellen: It became real because all of a sudden people said, "Oh, no. We're going to run out of gas," and they started lining up at gas stations and creating this panic. The sense of, "There's going to be a fuel shortage." That panic is what spurred the government all the way up to the president to pay attention. All of a sudden, for the first time, elevate ransomware to a national security issue because up till then it hadn't been. Then Biden raised it with Vladimir Putin at their summit in Geneva last year. 
So that's another change in policy that was spurred, driven by what was almost a routine ransomware attack that happened, though, to hit a critical infrastructure company and create a huge wave of panic. That's the thing that moves people is the strategic part of cyber. It is the sense of panic or fear that an act or an operation can induce in people. It's almost not the thing itself. It's the sense of, "Oh my God, what could come next?"
Eric: And getting very physical again, it's tangible. We can feel it. I'm sure, Rachael, you were running out to get gas to make sure you were okay.
Rachael: I have extra stores here in Texas.
Eric: You were okay?
Rachael: Oh, yes. I was good.
Eric: You weren't filling up the plastic bags?
Rachael: No.
Eric: So listening to this, as a citizen of the United States, do you feel better that they're more open about it? They're talking about. It's becoming a national issue. Or was it better in 2010, '12 when we really didn't talk about it much?
A National Issue
Rachael: I like that it's a national issue myself. You have to address it. It's not going away. I was on LinkedIn the other day. Sony Pictures is hiring security, like threat intelligence people to join their business. I think this is just the beginning. It's going to permeate every single aspect. But it encompasses every aspect of our lives, our personal and professional lives, so we really do need to be talking about it. 
I just think it's so fascinating, and I'd be interested in your perspective here, Ellen. You hear we're in a cyber war. Maybe it's the world's first cyber war happening now with Ukraine and Russia conflict. But you're like, "I don't know. You feel anything?" and this heightened sense of fear. You're like, "Okay, Colonial Pipeline hasn't happened again. I'm able to get gas. My supply chain for food is okay, and all the other things." Is it really a cyber war?
Eric: You love that term.
Ellen: What really gets me is the cyber Pearl Harbor or cyber 9/11.
Eric: It's great for headlines, though.
Ellen: It's great for headlines, but it's an inflammatory language that stokes fear but doesn't shed any real light on what the threat is. Then I think, especially in today's fraught time and the news environment, we just need less stoking of emotions and fear and more accurate scoping of the threat.
It seems to not get as many eyeballs. But I feel like in the end, if everyone can do that, then we will have a saner and more effective policy and a healthier and safer society. We just don't need so much threat-hyping. I'm tired of all the threats. 
It's Not Just Cyber
Ellen: I think it's not just cyber, it's everything. So if we could all just keep calm, take a deep breath, and carry on.
Eric: I'm, I don't know, a centrist. Let's just keep it in the middle, in the neutral gray zone. You believe this. Can we meet in the middle and all compromise? We all live together on this planet. It seems like it's getting worse.
Ellen: I'm not against calling something out when it really deserves it or when it's outrageous and I'm not downplaying things either. But every little cyber intrusion or DDoS or run-of-the-mill phishing effort to get someone's personal information is called a cyber attack. Then it makes the word meaningless after a while.
Eric: You become numb. I've been in this business for a long time now. I feel like, if you go back to 2010, it was a very different world, but we're almost numb to it these days. Unless somebody impacts our gas or food potentially, we have those issues. But we're almost numb, and we're losing, I don't know, hundreds of billions of dollars more a year than we were back in 2010. Or are we in the trillions now?
Rachael: It's in the trillions, the cost, yes.
Eric: We're not fixing the problem. We're numb to it, and it's getting worse. I don't know the answer. But I do know when we talk about cyber Pearl Harbor, we talk about cyber war, the people I know, military officers get very agitated about that. War really means something to them. Not that you can't use cyber in war, but cyber war is very different than somebody showing up on your front door in northern Ukraine that doesn't belong there.
Different Types of Operations
Ellen: Let's just be more discerning with the language we use so that it actually means something. There's a difference between a disruptive attack that, say, turns off your lights for a day or two days and an intrusion that's meant to steal sensitive, highly compartmented top secret. Special compartmented information, classified information, and criminal phishing you get your social security number and credit card information, which is bad. They're just different types of operations. 
You can also include in the list of other things that cyber operations hack information and then leak it for effect, which is what happened with Sony. You mentioned Sony. That's an interesting one, too. The first may be a real hack and dump that created big news and really got Sony's attention.
Eric: Wrapping up here, I'm trying to word this, how do we hold journalists accountable? I'm using the word loosely, Ellen. Your credential speaks for themselves. You're a credentialed journalist. But I throw something up on Twitter, I may think of myself as a journalist of some sort. How do we provide that voice that's so critical from the fourth estate while not providing that inflammatory voice that oftentimes is influenced by disinformation, and misinformation campaigns from other countries? What's the answer there?
Ellen: That's a difficult question in general, not just for cyber. It just goes to the environment where we're in today. You look at what's happening down in Mar-a-Lago and with the Justice Department, FBI, and the Trump people. So we, as journalists, just have a responsibility not to play up events that aren't truly significant. To report on significant events as accurately and dispassionately and with context as possible, and just continue to do that. Keep your head down and do the work.
A Fragmented News Media Covering the Taiwan-China Conflict
Ellen: We have a much more fragmented news media universe now with people going to so many different types of places for their information. Blogs and podcasts among them, smaller news sites, and social media sites. There is fewer single, established mainstream outlets that generally people congregate to and have consensus on it that this is the news. With that type of fragmentation, it's a little harder sometimes to resolve all the competing threads and narratives.
I guess we just have to do our best and raise hopefully children and citizens who are able to have critical thinking skills and tolerance.
Those who can appreciate the role of news and journalism and facts and fact-check in trying to get to the truth. Building a community consensus of a society is built around certain values and trust in institutions, and these institutions have to earn our trust. It's like this cycle where they have to earn our trust by being as transparent as possible and accountable and willing to be held to account.
We, as the media, need to play that role as best we can of holding them to account and ourselves being transparent and truthful.
I didn't want to sound like I'm on a soapbox, but I do really feel all of that. Whether it's covering cyber attacks or Russian interference in the 2016 election. Whatever links there might be between Russia and efforts to reach out to the Trump world or what's going on today. I think we just need to do this all as dispassionately and honestly as possible and be humble about what we know and what we don't know, and admit our mistakes if we make them.
[39:43] The Biggest Challenges in this Taiwan-China Conflict
Eric: I think that's a great way to look at it. As I speak with people just in general, I think one of the biggest challenges is finding reputable sources, finding and understanding. Ellen Nakashima has this pedigree. We know we can trust that you are doing the fact, not that you're never wrong.
You're doing the fact-checking, and you're doing the best you can. I'm not sure how to teach that to my kids. There's so much noise out there, it's really hard. What I'm hearing these days, a lot of people get so frustrated. They can't get to the truth, they hear the inflammatory commentary, and they hear things that they don't want to hear. So they just shut off social media and the news, and that's scary to me also.
Ellen: We just have to keep on doing our best. You're doing your best to raise your children, trust but verify, continue to look for information, and vet that information in a critical way. If they see that over time, building up those habits and those skills lead to more successful outcomes in their own life. They can vet things that actually do happen against what people said might happen or what wouldn't happen. Just prove it out in their own lives, then perhaps we can move to a better place in this country. Right now, it's just so divided and chaotic. A lot of work to do in journalism.
A Future That Is Attainable
Eric: Well, you keep writing, and we will keep working on it.
Rachael: Yes, definitely hopeful for the future. I think we can get there, and that future can be attainable.
Ellen: Great. I love your optimism.
Rachael: Thank you so much for joining us, Ellen, we really appreciate it. Such a great perspective that you provide. I echo Eric's sentiments as well. Just the work you do is just so important, and we're just so grateful that you're out there on the front lines doing this great journalism. People do need that resource, and we need much more of it. To our listeners, thanks for joining us yet again. Don't be afraid to subscribe on that button, and you'll get this episode right in your email inbox on Tuesday. Until next time, be safe.
About Our Guest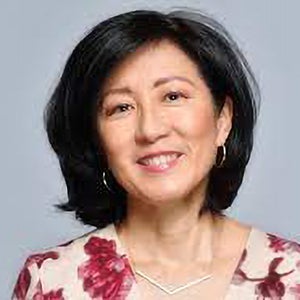 Ellen Nakashima is a national security reporter for The Washington Post. She covers cybersecurity counterterrorism and intelligence issues and has probed Russia's efforts to influence the outcome of the 2016 presidential election. Ellen contacts aides to President Trump and Russian officials, work which led her and her colleagues to win a Pulitzer Prize in 2018. She was part of another team awarded the Pulitzer Prize for Public Service in 2014 for reporting on the hidden scope of government surveillance and its policy implications. Nakashima has also served as a Southeast Asia correspondent and covered the White House and Virginia state politics. She joined The Post in 1995.
Listen and subscribe on your favorite platform