"Queue for the Loo" and Other Cyber Truths with Sue Daley
This week we have our first guest that successfully swam the English Channel – Sue Daley, Director of Technology and Innovation at techUK. Hear insights from Sue on the mental focus it takes to swim for 23 hours straight, how a singular national vision has helped the UK address the cyber challenge.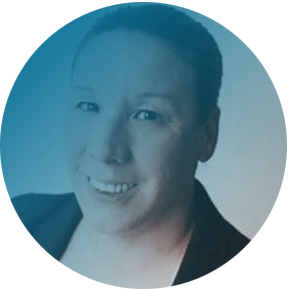 The opportunity for US and UK collaboration on cyber issues, and key considerations for regulating AI. Sue also dives into the opportunity to embrace AI/ML for addressing online threats, why she's optimistic for the cyber path ahead (hint: collaboration is key!) and why it will be good to finally have a "queue for the loo."
"Queue for the Loo" and Other Cyber Truths with Sue Daley
[01:24] The UK Big Data 100
Rachael: I do want to give a big shout out to Jeff T. Thank you so much for the feedback and the rating. We want to keep it coming folks. So, don't be shy. Reach out to us, we want to hear from you. Joining me as always is Eric Trexler, our host.

Eric: Good morning, Rachel. We only want high ratings if you don't like it, just unsubscribe or disappear, don't say anything. We're okay with that. If you have feedback, we'll take it of course to make ourselves better. But we really want the high ratings.

Rachael: High ratings all day long.

Eric: All fives.

Rachael: I'm excited for our guest today. It's the professional, the personal accomplishments, I'm just in awe. So, let me start with some of that. She's been recognized as one of the most influential women in UK tech by Computer Weekly. She was a key influencer in driving forward the big data agenda in the UK Big Data 100. But, that's not all.

Rachael: In addition to all of her amazing tech work, and that was just a baby snapshot, she also swam the English Channel in 2016. So, welcome to the podcast Sue Daley, Director of Technology and Innovation at techUK.

Sue: Hi everybody, really glad to be here. And thanks for that intro.

Eric: Sue, you almost did the opposite of what we did in World War II when we escaped from Dunkirk. You just went the other way without a boat.
Breaking the Rule
Sue: Well, I did have a boat. I have to swim alongside a boat, you can't do the channel without. But also an interesting fun fact is you cannot swim the English Channel from France to England. You have to always start in England.

Eric: Because of the currents?

Sue: No, just because that's the rule.

Eric: Seriously? Oh, I would be breaking that rule. I'd be like, "I'm going the other way, and I really don't give a damn." Not that I could ever swim the English Channel nor would I want to. I would be the only person to break the rule. I'd be like, "I'm the guy who made it the other way."

Sue: Well, you can do it the other way but you have to swim one way first. One of your amazing assistants from the US, a lady called Sarah Thomas, was the first woman and first person ever, a year before, to do a four-way English Channel. So, England to France, France to England, England to France, and France to England back.

Eric: Without breaks?

Sue: Without breaks.

Eric: How far was that?

Rachael: That is crazy.

Sue: Well, Sarah hit the long way. It's 21 miles straight across in a straight line. But as you say Eric, because of the current, she never swam in the straight line. You have to go a long way, so it can be a 30, 40 miles swim.

Eric: Hold on. So, she did 30 to 40 miles four times?

Sue: Well, Sarah is a quicker swimmer than I am. So, she probably took a shorter route, as in more direct. She did it four times.
 
Game Over
Eric: Let's assume she's perfect at swimming. 21 miles from point to point, times four, Rachel helped me with the math. I think that's 84? It's even more impressive kilometers, especially for us Americans, who don't know kilometers.

Sue: And she's the only person that's ever done it in the world.

Rachael: Wow, that's incredible.

Eric: She swam 84 miles without a break?

Rachael: You can't break. If you touch the boat or the boat touches you, game over. So, you just have to keep going.

Eric: I feel like you're such an underachiever here, only going once, the 21 miles Sue. Come on, let's be honest. That is crazy to me.

Rachael: Crazy, yes.

Eric: Who would walk 84, I'm trying to think how long it would take you to even walk 84 miles. How long does that take?

Sue: So, the average channel swim will take about, and everyone's different. I think the fastest is about nine hours, which is longer which obviously goes into multiple hours. Average about 15, 16. It took me, because I got stuck with tide, 23 hours and 28 minutes.

Rachael:Of constant swimming?

Eric: And how long did you swim? How far distance-wise?

Sue: I gave up counting, probably about 35, 40 miles, but the thing is, it's a great testament of the human body and I always say that swimming in the English Channel, a coach of mine once said, is 80% mental and 20% physical. Your body will just keep going and your mind has to be no, I'm not stopping, no doubt. Head down, and you just keep going until you hit the beach. That's the only way to do it. You've got to be in that mental strength to keep going.
 
A Tremendous Accomplishment
Eric: That is a tremendous accomplishment, Sue.

Rachael: It really is.

Eric: So, where do you go from? Which town to which town?

Rachael: From Dover on the English coast to, again, you can't land in the normal place in France, Calais, because it's a major port. So, depending on the tide, you may land down on the coast. I landed on a beach called Wissant, which a lot of people land on, but everybody's different. It depends where the tides take you really, but the objective is just to get to the other side.

Eric: And I don't want to spend too much time. It is a tech podcast, as you reminded us earlier, but tell our listeners what that's like. You're swimming in the darkness, you've got a little boat next to you, you can't touch it.

Rachael: Are there jellyfish and other things in the water too? I mean, there's obstacles in the water as well

Eric: But we learned the fish are Sue's friends, remember? So, you've got jellyfish, you've got other fish, you've got debris probably. You've got other boats which hopefully stay away because you've got your boat with you. But I got to tell you, what's it like at night? I've actually swam at night long distances, like two miles.

Rachael: And open water to boot, that's scary.

Eric: That's hard.

Sue: I left England about six in the morning. Obviously, I went for nearly 24 hours, and you have to be prepared for that. You're going to swim in the dark and you can train for that. We did some training in the dark.
Keeping the Mental Strength To Keep Going
Sue: But essentially, you have to have that mental strength. That mental capacity to just keep your head down, put one arm in front of the other and keep going. Your mind can definitely play tricks on you. So you have all different games and things in your mind, like putting all the American states in the right order of the alphabet. I used to do silly things like put all the scenes of all the Star Wars movies in the right order, things like that. You have a lot of time to think on your own.

Eric: You need to keep that mind going and engaged, or you think about the pain, the distance, the misery, the cold.

Sue: Or what's underneath you, you just have to, and you train for that. But it's definite mental strength that you need to kind of just keep going, whatever your body is saying. I went in there with my mind of,  "I'm not getting out, I'm not stopping, I will stop when I get to the other side". And that powered me on. Diana Nyad who swam from Florida to Cuba, had a mantra of just find a way.

Sue: You just got to find a way, and you know we all have that in life. It translates into everything. If you're having a bad day, or if you're having a tough week, or COVID and getting through the pandemic, we've just got to find a way. So, everybody has that in them. I truly believe we all have that mental strength in us, it's just how we use it and how we apply it in our lives.
[9:10] Cooperation and Collaboration In Handling Cyber Truths
Eric: That's a really good segue to our d aily lives, that mental fortitude that you showed. A lot of people showed that during COVID, obviously not swimming but dealing with the mental components, and the separation, and it was rough but I agree with you. That was probably the biggest lesson I took out of the U.S. army. And just keep going, don't quit.

Rachael: Definitely.

Eric: Wow. That'll make us all feel like underachievers for the day. Thank you, Sue.

Rachael: Yes, it's good though. So, coming back to techUK, this kind of gets to my thing about cooperation collaboration, but you're a trade organization. You act as a network for innovation and collaboration. And you do a lot of the public-private partnerships, which I think is really fascinating. Could you just give our listeners a quick primer on what techUK does from your perspective?

Sue: Back to the day job, right? So, techUK is a membership organization and a trade association. We have around 850-900 member companies, tech companies or companies looking to use technology in what they do every day. And we're really here to be that voice of the tech or the digital sector in the UK.

Sue: We have a mantra really to help companies to scale and thrive and grow here in the UK and the UK market. But also more importantly, how do we get tech right. How do we get tech right from an economy and a productivity point of view for people? And obviously, how governments are using, and public service delivery for society and people in their everyday lives, which I'm sure we'll come to today.

Sharing of Information and Cyber Truths

Sue: Of course, more importantly, how do we get tech right for the planet as well. Obviously the climate change agenda is huge. It's really important for our members and for our industry, but also I truly believe that tech can help as an enabler. So, that's really what we're all about. Check out our website or get in touch with me afterwards if people want to know more.

Eric: Sue, do you have to be a UK company in order to join?

Sue: You have to have a UK presence first of all.

Eric: Okay, so an office or something?

Sue: But we're here and we help companies that are starting and scaling up here in the UK, which is awesome. Also, those that are outside the UK looking to be part of the community and the sector here as well, everyone is welcome.

Rachael: I love that.

Eric: Very cool. Smart idea.

Rachael: It really is. It's because so much I think is in the sharing of information. If we're going to make any steps forward and particularly within it comes cyber risks, and zero day exploits and things. We have to share information with one another to be able to kind of get ahead of the threat, if at all. Or try to shut it down not too long after it starts. But, I love that thinking.

Sue: I'm sure we'll come on to this as well, you hit the nail on the head, that collaboration, right? And this is not just in cyber but across everything we learn from others' experiences.

Cyber Truths About Our Online Threat Environment
Sue: We learn from works, we learn from perhaps what hasn't worked, about amplifying sharing good examples, the best practice. But also, no one could do this alone. I mean, I've worked in tech for many years, cyber in many years as well.

Sue: If we look at the cyber security and our online threat environment where it's going, how it's evolving, industry will see part of that. But industry alone can't address those challenges. It needs government, industry, academia, society, everybody working together. So collaboration is really in convening and being that facilitator of those conversations is really at the heart of what we do. And I think what's really important, particularly in this area.

Eric: Agreed. We do a poor enough job today together. Imagine if we all went at it alone. We're getting better and better, but imagine if we just all went off in our own directions and tried to get a central goal? That'd be a disaster.

Rachael: Absolutely. While we're talking on the collaboration topic, one of the things that has come up again and again is this idea of a cyber UN. How do we work across nation states and kind of come to some kind of common ground? So, we can work together. Obviously there are agendas, but your organization's been really good at public private partnerships.

Rachael: I wonder if there's a secret sauce or something that you might be able to share with our listeners. Because we found a lot of times in those setups it's not really clear who has the stick and who's accountable. So, I would love any insights you have on that.

There's No Silver Bullet
Sue: It's a great question and I'm going to say something I'm sure other guests have said here before. There's no silver bullet.

Eric: We're sure we've heard that a few times.

Sue: You have to find what works. Perhaps no one's swam the English Channel.

Eric: You are absolutely unique in that way. In fact, I don't think we've had a swimmer on yet.

Sue: Well, there you go. That's a challenge for you. It depends also on the issue or the topic that you're bringing, trying to bring people and coalesce people around. That will be different, but cooperation, it's absolutely key. And finding that hook that will enable that kind of collaboration to occur.

Sue: Only last week at techUK we held our third annual, of what we call our third innovation ed. Which is all kind of looking at where cyber is in the UK, what's the direction of travel, what's going to happen. But also then we have a bit of a competition, a bit of an innovation dragons kind of thing. Where we get people to pitch innovative ideas and have that kind of awareness raising.

Sue: So, that helps those smaller more innovative companies come through. But the Digital Infrastructure Minister Matt Warman MP in the UK came along and I was speaking to him at the innovations ed. And he made the point again, Rachel, that no one can do this alone.

Sue: So, we got to bring people together and I would say that's important to the UK, but also across international. And bringing people together, secret sauce I suppose, is kind of on a consistent basis. So, in the UK we've got some really good examples of that.
 
[15:22] Bringing Together Cyber Truths Partnerships
Sue: Things like we have a cyber growth partnership where we've seen real results of bringing together cyber SMEs with larger players. And looking at opportunities for partnership and collaboration, I've seen huge graves and errors. I look at what the UK has done around what we call public-private partnership.

Sue: Having a national cybersecurity strategy, which we've had since 2016 now, it's due to be updated this year, that's going to be a key development in the UK for people to watch out for. And a national cybersecurity center that was also created, have been key to that success as well. The strategy I suppose is giving people that kind of singular vision and that leadership of what we're looking for.

Sue: The challenges, the issues we need to be addressing from the government. And then the national cybersecurity center has become kind of that trusted technical authority that businesses can bring ideas to, or bring issues to, or citizens can rely on in terms of advice. So, both those elements have been key and again, consistent pillars of the UK in space. I think we've definitely built on that.

Sue: So, the partnership approach really starts as well in terms of, when you need, it's responsiveness. When you need it in development of maybe new innovative developments. Because technology's evolved, and the online threat environments evolve, but importantly, it's just that collaboration and bringing people together. So, I hope that helps but I think those were few things that we would see as what's worked well in the UK.

UK Capability
Eric: I would agree with that. You've done really well to the point whereas an American business, we do have a UK capability. It's sometimes hard to break in because of that UK lean too, because everybody's getting together. Everybody's working together, you want to keep your national industry going. But I think it's just more connected.

Eric: When I watch the states, I don't know if it's our size or what it is, but we don't have the national cybersecurity center. We don't have any one thing centralizing us. I feel like we've got 40 things centralizing us, which means by definition, we're not centralized, we're decentralized.

Eric: I'm trying to think, in the states if there's comparable, there's CISO, which we talk about all the time, which is under the Department of Homeland Security. And then you've got NSA and you've got other components of the government that pull us together. Then you've got academic frameworks. But we have so many things. I couldn't give you any one or even five, probably, where to go and what to do.

Rachael: I don't even know about national vision, too. I guess the Biden executive order on cybersecurity that recently came out, I guess.

Eric: The Solarium report that came out of Congress, those give direction but they give direction to all these little fiefdoms or groups. There's no one unified capability that I can think of. I don't know. When I go to the UK, which pre-COVID was more often than now. I haven't been back since obviously, but it's definitely a more unified, more central approach. People know who's in charge, who's responsible for certain things. I think you've done a really nice job with that.


Developing the Approach Around Cyber Truths
Sue: I think it's developed over time. We didn't flip a switch and have it. It's evolved over time and big because we would say in the UK, hats off to everyone involved, it's developing that approach. But it's something you do have to work on. You have to bring everybody with you, you have to bring that kind of community spirit and bring that collaboration. And I think that's what's really worked in the UK.

Sue: But again, the strategy has really been important for that and really helped there. But we're on a much smaller scale which perhaps gives us that more agility, that more flexibility, that ability. Everybody knows everybody, it gives you that kind of ability to move a bit quicker. But again, it doesn't come overnight. You have to build and trust as we all know.

Sue: I mean, I used to work in cyber many years ago. And people even back in the day, and I'm showing my age now, not wanting to talk about the spam threats that people were getting. And not wanting to show their hand. That's definitely evolved and people are more willing to share. But again, because that trust has been developed and because you've got those kinds of consistent approaches to be able to do it. So, it will come, it just comes with time.

Rachael: Like all good things just come with time.

Eric: What about collaboration between the U.S. and the UK, the UK and the EU? Maybe the UK and other countries like China and Russia who are not in the EU obviously, and maybe a little more competitive with the UK. How do you think about that, collaboration-wise?


Cyber Truths Bring Out Opportunities For Collaboration
Sue: That's a good question. So, we break it down, I suppose, if you start a UK, U.S. collaboration, of course there's a lot that can be done there. And there's a lot of opportunities for collaboration between the UK and U.S. because we've done that in the past. Again, we're not starting from scratch. And I would say perhaps you could put the UK, U.S., and EU in the same place regarding the kind of online threat environment and what that looked like.

Sue: But if you look at the UK and the U.S. we share a global outlook, their hostile nations geopolitical threats are similar. So, you're in a kind of similar approach, I suppose, in terms of opposition and where we are. Perhaps the U.S. thing, again, your size and scale is a bit of a bigger target of course. But the UK, I would argue, perhaps a bit more that digitally enabled and that digitally flexible and agile. That again, leaves us open to attackers. So, there are threats that we share, there are issues that we share.

Sue: I would say that there's scope for how we work together and tackle them accordingly. And I think we saw just the week before last, my sense of time during this time has gone mad. Some people are probably screaming, "No." In the G7 meeting, the UK and the U.S. agreeing to strengthen ties in Science and Technology through a New Atlantic Charter says a lot more going on. The EU similarly, shares a lot of the online threat environment, the threats that we do, both our nations do. A lot can be done there.


The Role of AI Technologies
Sue: We'll continue to engage with the EU of course on issues, particularly as they look more to the role of AI, so AI technologies. They're looking at how the European member states look at not just AI actually, but the GAIA-X project which people might want to look at.

Sue: It's around increasing adoption of cloud computing across the whole of the EU member states. Within those conversations around emerging technologies, whether it's AI or Cloud of course, where digital trends, cyber has to be part of that discussion. So, then you come back to collaboration and learnings. What could other countries who are maybe a bit further down that journey learn?

Sue: What can they share with nations as well in terms of how those technologies are moving forward? Again, it's finding those ways of collaborating and finding those discussion points. AI is very much a live conversation in the EU right now, of course it is around the world. And again, how do you get AI right? Not just for businesses, not just the economy but for people. The kind of cyber issues, as well as wider societal data privacy, data protection, data governance issues have to be part of that conversation.

Eric: Data privacy, in the EU we've got GDPR which was probably one of the biggest. It's got to be the biggest data privacy regulatory component we've seen around. As Brexit happened, do you still follow GDPR in the UK? How do we deal with AI and data sharing and everything else?

Sue: That's two very good questions. From a GDPR point of view, yes the UK and the EU are very aligned in terms of the data protection laws and regulation that we have.
[24:40] Cyber Truths and Data Protection Laws
Sue: Our data protection act is based on the GDPR. techUK from day one after the Brexit announcement said whatever happens, data has to continue to be able to flow between the UK and the EU. The EU market's important for the UK.

Sue: How to do that is for the UK to secure a data adequacy agreement with the European commission, with the EU. Actually, other non-EU countries have this as well. That means an adequacy agreement that you have to secure to say that data can flow back and forth as if the UK was still in the EU. Because the level of protections of the data is on the same basis, the legal framework is the same.

Sue: We were hoping to achieve that by the end of Brexit day. Actually, they created what they called a bridge which allows the discussion to continue because the negotiations had to continue. We believe they're now coming to an end. I hope that the UK will secure it. It's really important that the UK does secure data adequacy agreements, which will mean that data can flow between the UK and the EU.

Sue: That's been a really big focus of UK casework over many years and really thrilled with the direction of travel probably like the UK will secure that data adequacy agreement. Because to your point around AI, and it's not just AI, if we're thinking about the future of driverless cars and the future of technology generally in terms of how we live our lives, being able to have data that can seamlessly flow is really important.
A Huge Transformation
Sue: So, you get in your AI-enabled driverless car on a dap, you don't swim. You take the ferry in England and you want to get off in France. And you want your car to be able to continue to work. It needs data to be able to be processed back like with the phone, so it's really important. But we have to recognize that, you're absolutely right, GDPR was a huge transformation in terms of what we had before.

Sue: It wasn't the start. We had the data protection directive 9546 for those that are listening that understand the kind of terminology, the legal terminology. That had been in place for 20 years and you think about it. It was written at a time when data was still put in filing cabinets. It's principle-based and it stood the test of time, but quite rightly, data has moved on. Technology has moved on.

Sue: So, GDPR was the reaction to the update to make sure it's ready for the digital one and perhaps for the next 20 years. And now the question is, will it live for another 20 years? We'll evolve, but what we're seeing at the same time as GDPR, we had GDPR. It gives us the principles.

Sue: It gives us a very clear clarity about how you can use data, what you can use it for, what you can't use it for.  And it gives citizens powers to make decisions, to make choices about how that thing is. But at the same time, we're seeing the EU now. Imagine technologies like AI, how do we regulate AI and the uses of AI?
The Conversation Around Cyber Truths

Sue: So, the conversation in the EU right now is that there's a draft EU regulation which is looking at how you can use AI technologies. What does it mean? Particularly in risk based areas, high-risk sectors and industries, and how it will be applied and used. But of course, it's going to be really important that whatever they introduce within that space talks to, but is aligned with GDPR.

Sue: We've seen this in cyber. If you have too many laws or too new regulations, or lack of consistency, or lack of consistent framework, it doesn't help anyone. So, being able to ensure there is clarity and understanding of the rules of the road are going to be really important going forward.

Eric: And techUK, not just cybersecurity. I mean, that's technology for the UK. How has that evolved over time now? The work that was being done, I'm assuming cybersecurity like most things in Infotech have, it's grown in its prevalence or the percentage of spend, of cycles, however you want to measure it. That we're spending technology on security, as opposed to just moving to the Cloud or creating new capability. Have you seen the same thing?

Sue: I can't give you exact figures right now, but what I would say is in my time cyber has always been part of the conversation. It's always been an element of it, but I think increasingly so. And it's become the heart and the core of the conversation now, particularly as we talk about how we get emerging and transformative technologies rights. It's at the heart of everything we need to do as an industry to get it right, because it comes back to trust and competence.
The Next Generation Infrastructure
Sue: So, our organizations or systems that people are going to want to use AI technologies or products and services. Yes, but they want to know it's secure. They want to know their data is secure and data is protected. If we are building the next generation infrastructure that is Cloud-enabled and edge-enabled, and we know edge computing is increasingly a conversation that I see moving up the agenda of a lot of people.

Sue: Okay, it's Cloud but what and where could edge be important to what we do as a business and how do we get that right? As we move towards things like quantum technologies and quantum issues around the security of Quantum Computing, that will become a key part of the conversation. So, it's important, I would say it's at the heart of everything we do at techUK. Whether I'm talking to people about any type of technology, cyber has always got to be part of the conversation.

Sue: At techUK, it has always been part of the conversation. I used to run government affairs and relations for Symantec in the UK and Northern Europe many years ago. That was at the heart of techUK, that was where the conversation was happening about how things are developing. So yes, it's at the heart of everything we do at techUK.

Rachael: That's fantastic, because that's how it has to be. I think it makes innovation harder. But to go back and bolt-on security after the fact is also infinitely harder and not necessarily great. 

Sue: Just to go back to your GDPR question, one of the new developments in GDPR was the privacy by design approach.
[32:01] Cyber Truths About Data Protection Issues
Sue: So, how do you build in? We talked a lot about security by design or GDPR introduced the concept of privacy by design. The requirement is to think about data privacy, data protection issues at the start, rather than bolting it on or adding it on at the end. It's built into the very core of what people are doing.

Eric: We're hearing that more and more. I'd say in the last year we've heard a lot more people talking about building security and upfront. Whether it's DevSecOps or just a different way of thinking or integration of the teams. We're definitely hearing more about that with our guests when they come on. I think it's a very good thing. You can imagine building a car and then realizing, we need door locks and we need protective, that'd be a mess.

Sue: We've just talked about regulation and laws and regulatory framework, so that's just as important as the technology itself. I'm sure others have said this, the three legs of the stool, it's the technology. And, you're absolutely right of how you get the technology right, and building that security in. It's the policies and procedures that enable people to use and deploy those technologies safely and securely.

Sue: Then the third one is people. It's getting people's issues right as well. Whether it's getting the people in your organization trained and knowing what they need to do from a cyber point of view and a data privacy protection point of view. But also looking at our digital lessons and digital population and making sure cybersecurity awareness is key to them as well. It's getting all three right. People, process, and technology, all together.
People Process and Technology
Eric: It's back to the people, the process, and the technology. That's 20 plus years old, but I agree with you. Those are the foundational pieces.

Sue: It's still relevant today.

Rachael: This is my favorite final question. Eric probably knows what it is.

Eric: I have another final question. So you get two finals but you are going to hate mine.

Rachael: As we look at the path ahead in the next five, 10 years, and I know there are things like the quantum, right? Quantum Computing and all the implications there for security and which nation gets it first and cracks the code, all those things. However, do you have optimism for the cyber path ahead? Do you think we're going to get ahead of this threat or better manage it? What's your perspective there?

Sue: That's a really good question.

Eric: Mine is a softball, you can do it while swimming the channel. You can answer it in two seconds.

Sue: Okay, you guys have excellent questions. So, I'm optimistic because of two things. One because of that collaboration and that partnership approach. No one is on their own here and no one can do this alone, so we have to work together. But also because the online threat environment continues to evolve as we all know.

Sue: New technologies that come up and evolve are important to our industry and they're important to all industries. But also, we know cybercriminals tend to use them as well. So, we know that that causes an issue. It's when I'm thinking about increased automation, machine learning, being used to generate fake messages, deep fakes, sophisticated hacking.
 

Extremely Powerful Tool To Tackle Cyber Truths
Sue: Particularly thinking about AI, why I'm optimistic is these tools can also be extremely powerful for this cybersecurity industry to tackle enhanced capabilities. To address the online threats that are coming. This is something we're looking at very much at techUK. How can companies and organizations in the cybersecurity world embrace and use particularly AI technologies.

Sue: To help the wonderful professionals that are working day in, day out in this industry. And to make sure that we are secure and we are protected from not just what we know, but what's coming down the line. So, I believe there's some really exciting technologies out there that can help and that can really bolster them. So, I am optimistic.

Eric: Nice, we love that. Sometimes we feel we go a little pessimistic here because we talk about the events that just hit us and it's killing us. So, before I get to my final question, I have one last question. I'd love your perspective on diversity in cybersecurity from the UK perspective. We speak a lot on diversity in cybersecurity in the U.S. market, but I'd love your perspective from the UK side of the house.

Sue: It's a really big issue and it's a really important issue. Something techUK, we feel strongly about across the whole of the tech and digital industry. Getting diversity, getting diversity of voices, diversity of opinions, diversity of people working in this industry and sector across the board is really important. In cyber particularly it's a challenge. It's an area that we've focused a lot of work on, I think from my view and my years of working in this industry and work in cyber.

Eric: Meaning we're getting better at it?



Get In the Line
Sue: Increasing just anecdotally the amount of women that I see slowly. Well, I see progress. I think there are more women in this industry now than there ever used to be. Whether it's as diverse as we would like, I mean that's another question. We did at techUK, actually driven by one of our members.

Eric: Wait a minute, hold on. Let me translate that. That means get in line for the bathroom.

Sue: Thank you, you know us Brits, we love to queue for everything, right? We love to stand in line, we love to queue. And we also don't like to jump the line or jump the queue, but we like to stand in line and then touch.

Eric: Okay, next time I'm over post COVID I'll watch out for that.

Sue: For the people that do. The only place that women don't seem to have to stand in line or queue for the loo is at a cybersecurity event. So, you'll go to a cybersecurity event and there'll be queues, they'll be a line for the male loo. Women will just kind of saunter in and we'll probably know everybody's in that loo anyway.

Sue: It's a bit of a tongue in cheek name for a really clear problem of how we get to that point where you may be to your left. So next time you go to a cyber event, see if there's a queue for the loo and let us know if there is. How do we highlight that as a challenge in an area where we need to be improving the diversity gap. And getting to a point where there is a queue for the loo and how do we talk about that.



How Are We Doing
Sue: So, it's a cheeky kind of way of having that conversation. And we've done a lot of events which have brought that community together to talk about, well, how are we doing? What are we doing, what do we need?

Eric: Interesting. So, in 2001, I was at EMC and we did a large technology company, not cybersecurity. My wife was there, but I didn't know her at the time and she wasn't my wife. There were about five women at the annual sales kickoff meeting out of, guess out of how many salespeople at the time?

Sue: Five.

Eric: More than 2,500. I don't remember the exact number. This is 2001, we're in Atlanta, and I noticed the men's room lines. I'd never been at a company that large, I'd never been at a work event that large in technology. If you go to a baseball game or a rugby match or cricket, whatever, you have bathroom lines. But you have them on both sides many times. It blew me away. I'll never forget it.

Eric: It was the first awakening for me personally where I said, "We have a major problem here." Fortunately, my wife and I are now married and we talk about it more openly. Things have really changed. You want to talk about progress? Things have really changed and things have opened up and I'm not blaming EMC. But it was eye opening, the queue for the loo. The line to the water closet was long for us men. They had multiple bathrooms. I think they even opened up a ladies room or two in this conference center because they had to for capacity.



Step Up and Talking About Cyber Truths
Sue: In more ways than one that's great, but I understand that there's a real role to be played in. I used to shy away from doing this, in stepping up and talking, and getting out and talking about a career in this area. A career in this amazing fabulous sector and industry that we're all engaged in, because you tell your story and it will encourage others to lead the way.

Sue: So, getting mentors out there, getting voices out there, getting I don't like not role models, but you know what I mean. Getting out and about and talking and sharing will help, right? And I think again, if we come up with an idea or conference.

Eric: We have a lot of problems and we don't have enough people, let's take advantage of all of the people to solve the problems. So Sue, it's time. My last and final question. You're swimming in the English Channel, fins or feet?

Sue: Oh boy, here we go.

Eric: Do you wear fins or are you going just barefoot?

Sue: Feet? No, that's against the rules.

Eric: Hopefully you have a swimsuit too.

Sue: A hat and goggles, that's it.

Eric: That's it?

Sue: A suit, hat, and goggles.

Rachael: So, you can put in a waterproof iPod and listen to some jams while you're swimming or no dice. Wow, that's hardcore.

Eric: We'll end it how we started. That is one hell of an accomplishment.

Rachael: Seriously. That's amazing.

Sue: Well, thank you. Last year I was training until obviously things happened.

Rachael:I used to live in New York.
Swimming the Rivers
Eric: I don't think you want to swim these rivers. It's not worth it. It might be safer swimming to Nova Scotia from the UK, than swimming in the east river. Just saying. Little longer, but it might be cleaner.

Rachael: A lot Cleaner for sure, but that'd be fun.

Eric: This has been great. I love the people we meet in this business.

Rachael: Absolutely. Thank you so much, Sue.

Sue: Well, thank you for having me guys. It's been amazing talking to you.

Rachael: That's right, everyone. Please subscribe to the podcast. You get a fresh new episode every single week delivered right to your inbox or iPhone, however you're getting it. Please leave feedback, we'd love to hear from you and until next time, be safe.
 
About Our Guest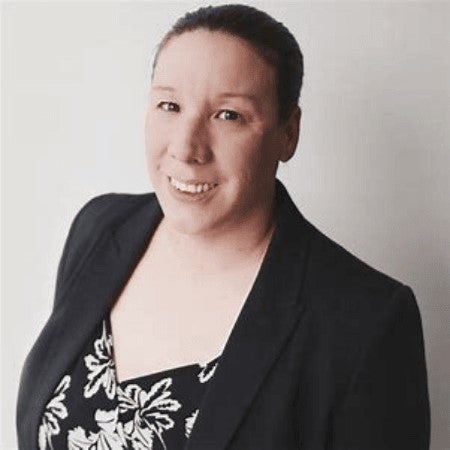 Sue Daley leads techUK's Technology and Innovation work. This includes work programmes on cloud, data protection, data analytics, AI, Digital Identity and Internet of Things as well as emerging and transformative technologies and innovation policy. She has been recognised as one of the most influential women in UK tech by Computer Weekly and as a key influencer in driving forward the Big Data agenda in the UK Big Data 100.

Sue has also been shortlisted for the Milton Keynes Women Leaders Awards and was a judge for the Loebner Prize in AI. In addition to being a regular industry speaker on issues including AI ethics, data protection and cyber security, Sue was recently a judge for the UK Tech 50 and is a regular judge of the annual UK Cloud Awards.
Listen and subscribe on your favorite platform