Interested in Understanding Our Approach to Data Privacy? Check Out the Forcepoint Trust Hub
Data security is a big part of what we do as a company. Lots of our corporate and government customers work in highly-regulated environments that have stringent compliance requirements. And today, with most organizations now responsible for protecting data for a growing number of hybrid workers accessing data from many locations, data security is more important than ever.
That reality has prompted more Forcepoint customers to ask more in-depth, comprehensive questions regarding our data practices. To simplify our customers' ability to gather the information they need to conduct the appropriate due diligence, we created the Forcepoint Trust Hub.
It's a tool meant to address some of the common questions. Beyond that, we tried to make it a useful resource for both potential customers looking to better understand our approach to data privacy and security and existing customers looking to deepen their understanding of data privacy as it relates to specific Forcepoint products and services.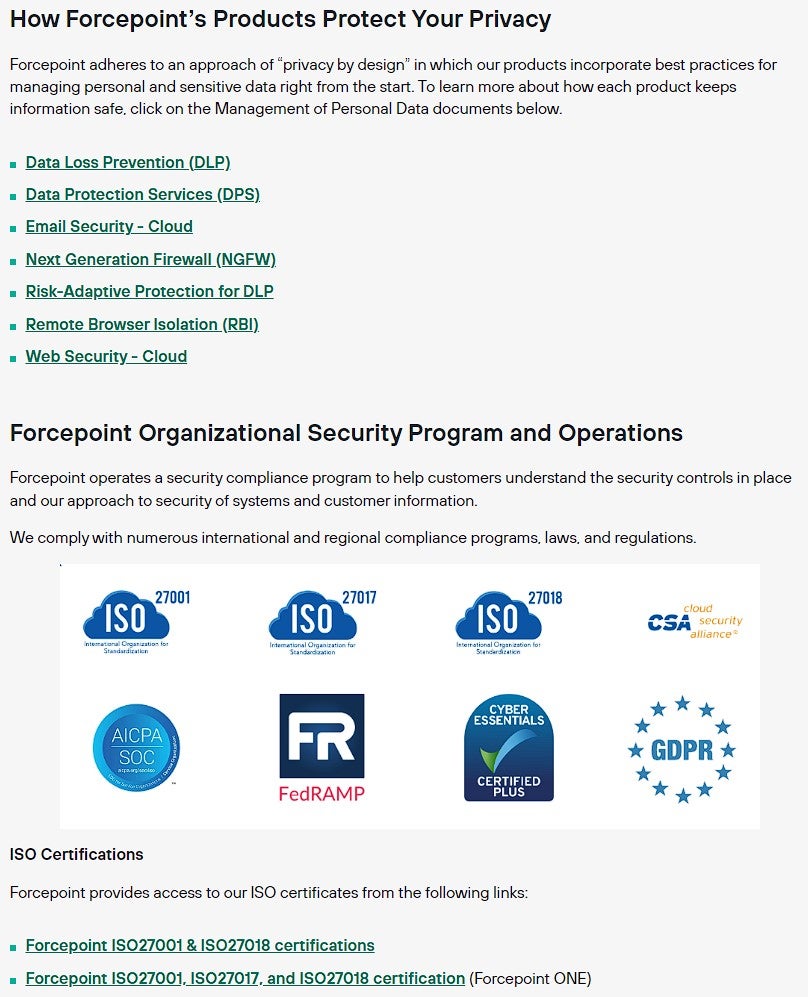 Here's a sample of the kinds of things customers can find in the Forcepoint Trust Hub:
Our cross-functional team will continue to update the Forcepoint Trust Hub with the latest information as Forcepoint's practices continue to evolve to keep up with global regulatory requirements and c customer expectations, so stay tuned and check back on a regular basis.
About Forcepoint
Forcepoint is the leading user and data protection cybersecurity company, entrusted to safeguard organizations while driving digital transformation and growth. Our solutions adapt in real-time to how people interact with data, providing secure access while enabling employees to create value.