5 Steps to SASE: Controlling Access to Applications without the Pain of VPNs
Part of our ongoing series about SASE. Follow the hashtag #5steps2sase on Twitter and LinkedIn.
 
In our first installment about the 5 Steps to SASE, we looked at one of the most common ways that organizations begin using SASE: protecting remote workers as they use the web and cloud. This week's session looks at the second most-common use case: controlling access to applications without the use of VPNs.
To gain some real-world perspective, I'll chat with Vince Spina, Senior Vice President of Solutions Engineering at Forcepoint.  Vince runs a global team that works with customers of all sizes, from multi-national enterprises to mid-market businesses, helping them understand what SASE is and how it could help them transform how they do business.
In step 2, we'll discuss the shift to a hybrid workforce in 2021 and the way it is changing how organizations keep their people—and their data—connected and safe. In particular, we looked at the role of Zero Trust Network Access (ZTNA) in SASE and why it's quickly replacing VPNs as the preferred way to provide access to line-of-business applications.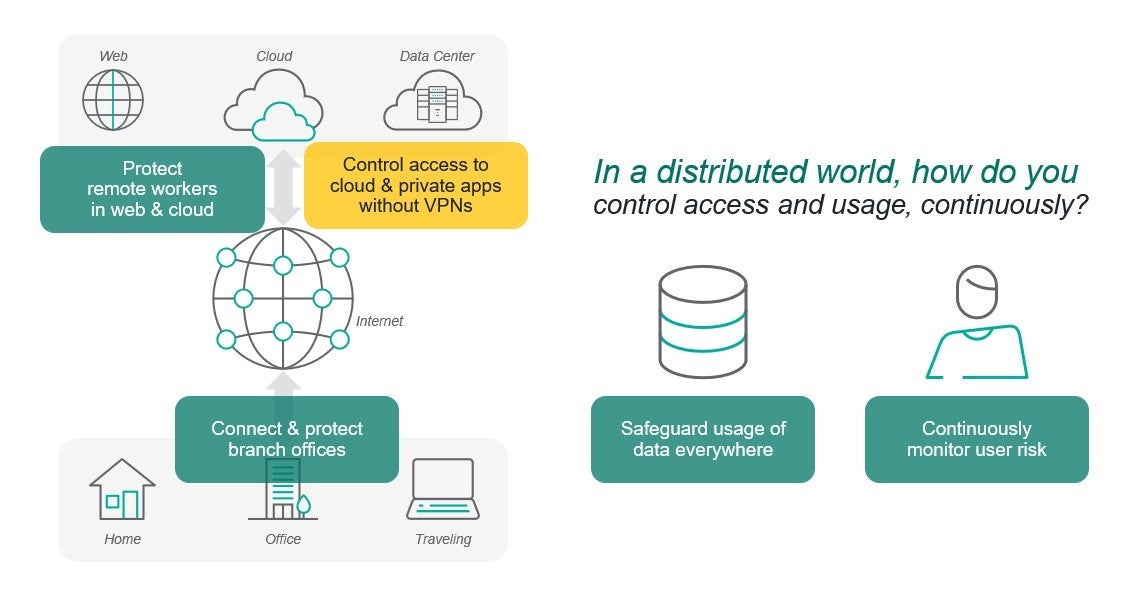 No slides, just a good conversation. We hope you enjoy it as well. Register for the step 2 conversation today. 
About Forcepoint
Forcepoint is the leading user and data protection cybersecurity company, entrusted to safeguard organizations while driving digital transformation and growth. Our solutions adapt in real-time to how people interact with data, providing secure access while enabling employees to create value.