Forcepoint CASB Helps Global Customers Safely Adapt to Hybrid Workplace Changes
Companies are increasingly turning to cloud services to ensure their employees have access to important business data and resources from anywhere at any time. As the use of these cloud-based apps expand, however, organizations find themselves unable to continue relying on the protection offered by a traditional security infrastructure. They are much more susceptible to breaches and risk as the perimeter shifts to the home, to a remote site, or to wherever travel is allowed.
As they transition to a hybrid workforce, global organizations have partnered with Forcepoint to maintain control of data and intellectual property that's used in the cloud or downloaded from an app, while increasing awareness of sanctioned and unsanctioned cloud apps. Forcepoint's Cloud Access Security Broker (CASB) solution allows companies to increase data visibility, remain flexible, and unify on-premises and cloud security so that IT security teams can continue protecting data and users regardless of location. CASB includes full coverage of APIs and proxy (forward and reverse) support and includes multiple deployment modes, ensuring that teams can choose one that best suits their specific security needs. Here's two examples of how our customers use it. 
Caesarstone consolidates security dispersed around the globe into a cohesive solution
For example, Caesarstone is an Israeli-based company and the leading global manufacturer of natural quartz surfaces. With facilities in two continents and customers in over 50 countries, Caesarstone found it difficult to find a unified approach to cybersecurity that would solve the issue of a fragmented global IT and security infrastructure.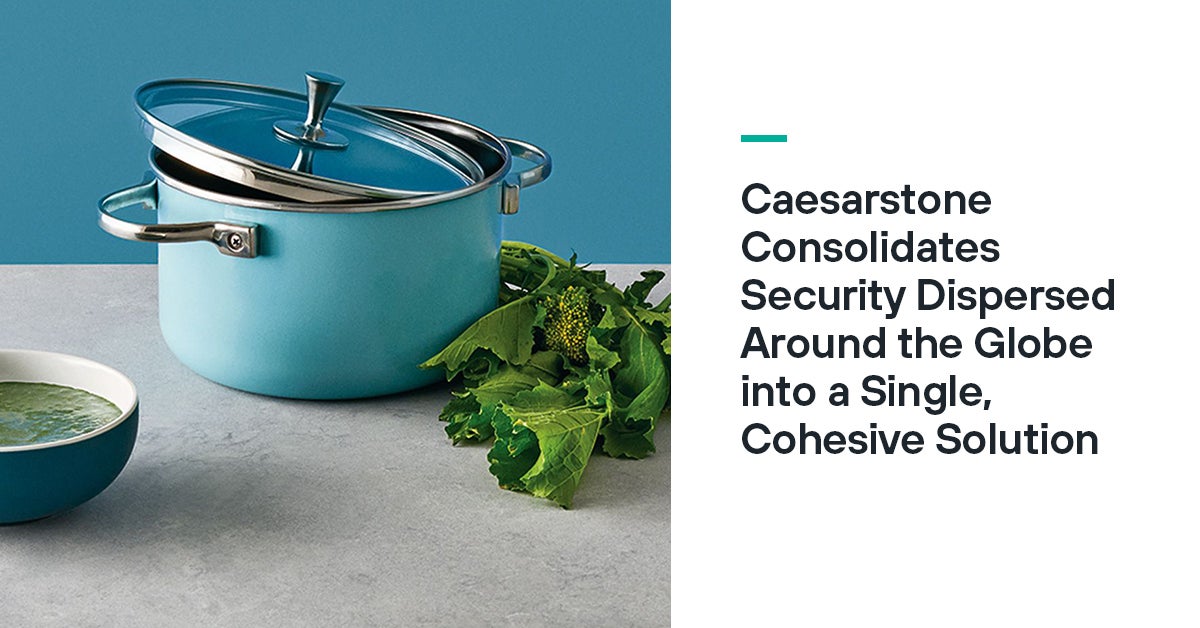 Caesarstone's CISO, Avi Ganon, wanted to implement a solution that would increase the security of headquarters and remote sites and branches, safely connect devices around the globe, provide insights into data movement, and extend visibility to company cloud storage. Forcepoint was the single answer for Caesarstone's needs. Introducing CASB allowed them to set a company standard for safe web browsing and roll out Forcepoint's Data Loss Prevention (DLP) to increase data visibility and resolve their concerns.
As Ganon said:
"On a daily basis, I'm not looking at the majority of incidents; I know the product will do that work for me. I can focus on high severity incidents and respond much more quickly than I could without the product."

Birlasoft transforms security into a business enabler
Another Forcepoint customer, Birlasoft, used CASB together with DLP and Web Security to address their own digital transformation challenges. An India-based business application company, Birlasoft operates all across the globe in multiple industries, providing technologies to help customers reimagine business processes.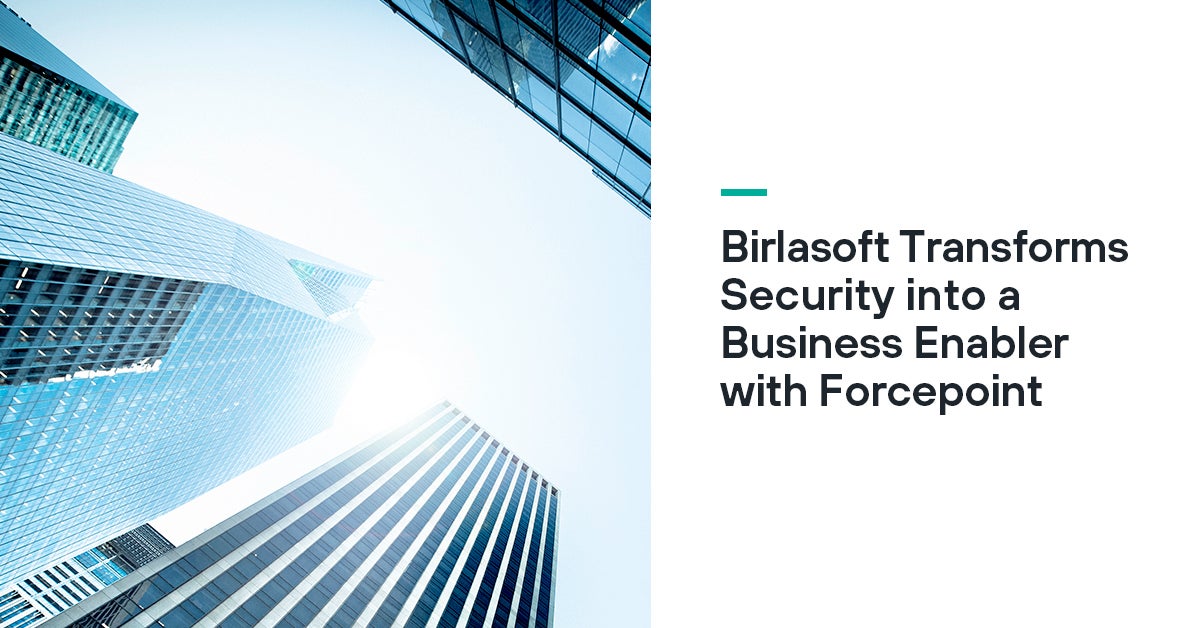 With a presence in the United States, Europe, and Asia-Pacific, they needed to protect important information for clients in industries ranging from financial services to healthcare, including the Fortune 100. When the COVID-19 pandemic hit, Birlasoft found themselves relying on even more remote services than before, but struggled with cloud implementation and compliance for regulations such as GDPR and CCPA.
Amit Dhawan, CISO of Birlasoft, decided to combine Forcepoint's CASB, DLP, and Web Security solutions to protect the company and their customers from these escalating risks. They were able to successfully enable anywhere workers and provide protection on a global scale. Forcepoint has allowed the company to integrate multiple security capabilities and roll this out across geographies to enable remote workers, without having to worry about the integrity of their data assets.
Here's what Dhawan had to say:
"

Forcepoint offers a dynamic product, best-in-class security for on premises and roaming users, and strong integration on endpoint and on platform itself. It provides the best fit for our environment by allowing us to deliver cloud app security, data security, and web security for users wherever they are."
Organizations like Caesarstone and Birlasoft have been able to remain secure and productive even as their workplace environments evolved overnight by implementing Forcepoint's CASB solutions. Offering complete meaningful visibility, secure access, and automation based on risk analysis, Forcepoint has the expertise and complete security solution set that can help organizations modernize their security posture. With Forcepoint as their cybersecurity partner, enterprises of all sizes can be better prepared for a rapidly changing landscape. Click the links to read more about Caesarstone or read more about Birlasoft. 
About Forcepoint
Forcepoint is the leading user and data protection cybersecurity company, entrusted to safeguard organizations while driving digital transformation and growth. Our solutions adapt in real-time to how people interact with data, providing secure access while enabling employees to create value.