Forcepoint Web Security Wins TrustRadius 2021 Top Rated Awards in Two Categories
We designed our Forcepoint Secure Web Gateway (SWG) product to provide unsurpassed security and an optimized user experience in every scenario, so any location can be ideal for work. We're thrilled to see it being recognized by the team at TrustRadius.
TrustRadius, the most trusted review site for business technology, recently designated Forcepoint Secure Web Gateway  as a 2021 Top Rated product—the second year in a row for this distinction.
Forcepoint SWG received Top Rated Awards in two categories: Cloud Computing Security and Secure Web Gateway.
As we can see from the following customer review, the impact on user experience can prove invaluable to security teams:



Our users were facing many problems in their daily tasks. Then we decided to go ahead with Forcepoint Web Security and trust me it was life-changing decision for our infrastructure."

Chandan Singh Rathore

—

Senior Technical Consultant, iValue InfoSolutions.
Additionally, customers choose Forcepoint SWG because it fits organizations of every size—including large, distributed ones:

We deployed the solution all across the whole organization. We have about 30 WCGs and 20 locations using cloud proxy. Forcepoint Endpoint helped us to protect computer and laptops from threats."

Andrea Bet—Network & Security Administrator, Permasteelisa Group
Here's the Cloud Computing Security Software TrustMap: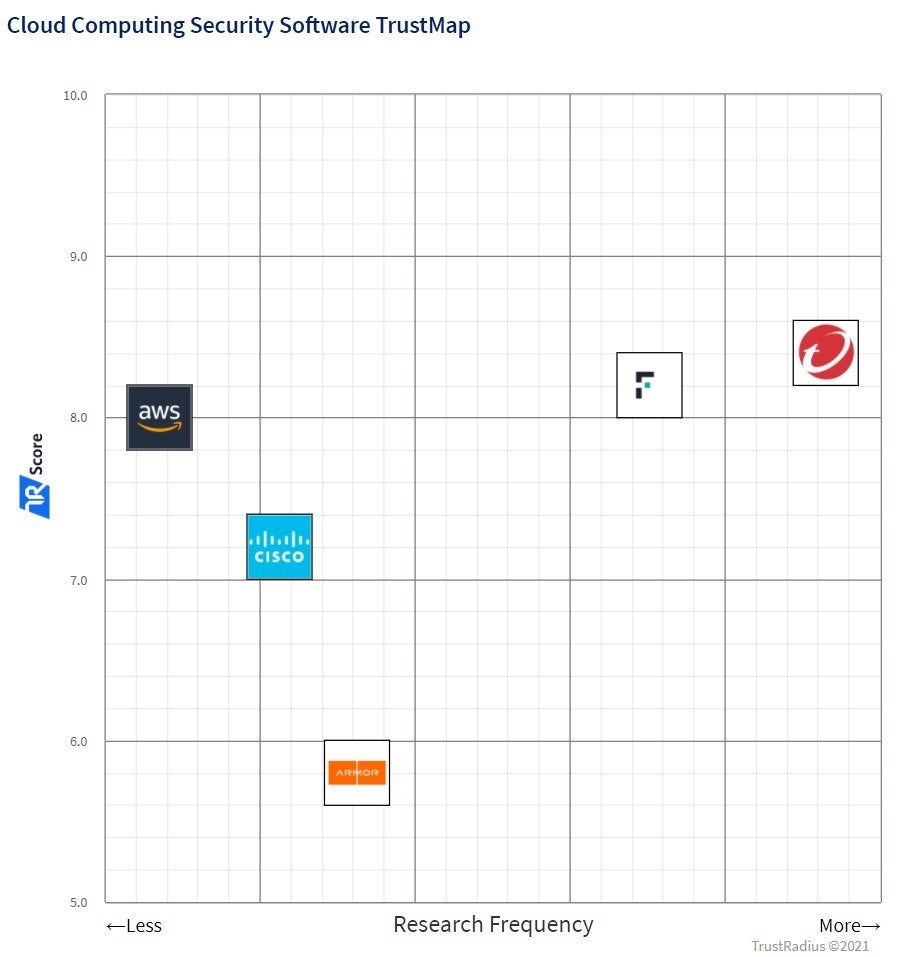 Founded in 2015 to spotlight the best B2B technology products available, TrustRadius Top Rated Awards are based solely on verified buyer feedback and satisfaction scores. Each month over 1 million B2B technology buyers, more than 50% from large enterprises, use verified reviews and ratings on TrustRadius.com to make informed purchasing decisions.
Forcepoint's cloud-based SWG offers protection against online security threats by enforcing security policies and filtering malicious internet traffic in real-time. Current Forcepoint SWG customers—including Standard Bank, Geniune Parts Company (GPC), CVS, Sodexo, and Saudi Aramco—rely on Forcepoint to deliver:
Behavioral analytics and inline

, real-time web content inspection to protect users from the ever-evolving online threat landscape

to secure your policies and data across the world 

Safe access for any user, anywhere, using consistent policies with robust access control for all your sites, cloud apps, and users — both on and off the corporate network

Advanced threat protection powered by ACE to keep users safe from malicious threats, including zero-day threats with real-time threat intelligence and remote browser isolation

The industry's most secure cloud infrastructure with global access points for faster local connectivity via 150-plus PoPs across 145 countries

Freedom to move to the cloud when, where and how you choose
Forcepoint is on a mission to make the web safe for the global enterprise. To see why customers trust us, and how we proactively secure the web with advanced, real-time threat defenses, request a free SWG trial here.
About Forcepoint
Forcepoint is the leading user and data protection cybersecurity company, entrusted to safeguard organizations while driving digital transformation and growth. Our solutions adapt in real-time to how people interact with data, providing secure access while enabling employees to create value.