The Answer to the Zero Trust Challenge
Did you take Forcepoint's Zero Trust CDR Challenge? The LinkedIn article I wrote was actually asimple cyber  "game." I wanted to give you a chance to practice some of your investigation skills and experience the power of CDR for yourself.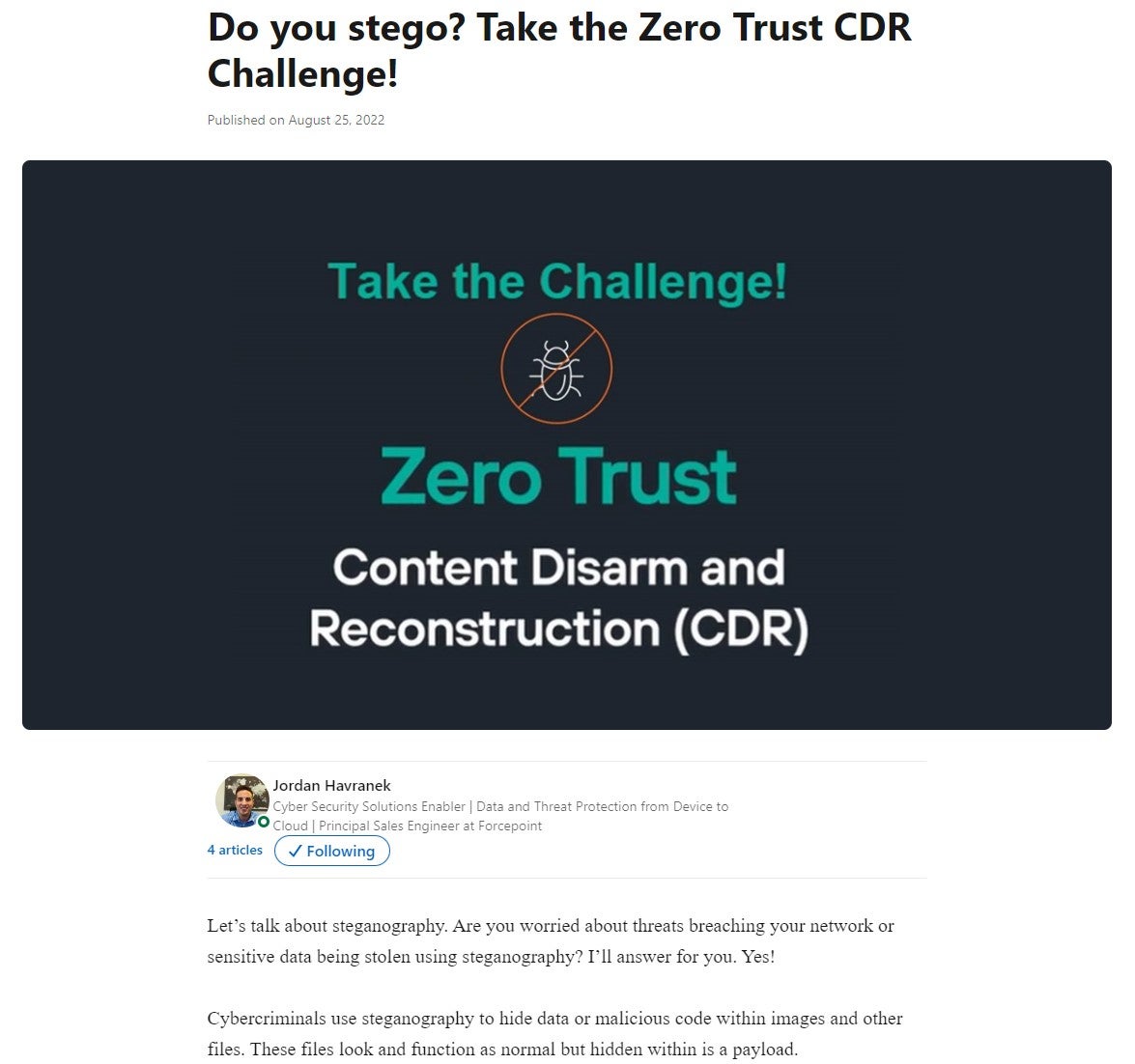 It's time to pivot from relying on detection alone. With Zero Trust CDR you can eliminate threats before they enter and prevent data loss via steganography. Change your approach to the game and take a deeper look in our Zero Trust CDR guide and our solution page.
Please contact your Forcepoint team to learn more about Zero Trust CDR, Zero Trust Remote Browser Isolation (RBI) and more. Here's a quick video where I walk through  solving the challenge. Thanks to those of you who tried it!
About Forcepoint
Forcepoint is the leading user and data protection cybersecurity company, entrusted to safeguard organizations while driving digital transformation and growth. Our solutions adapt in real-time to how people interact with data, providing secure access while enabling employees to create value.