Is This the Dreadnought Moment? with Dr. Andrew Hammond
Dr. Andrew Hammond, Historian and Curator of the International Spy Museum joins us this week - and let's be honest he has just about the coolest job out there today! Hammond takes us through the classic period of espionage and the reliance on physical data and spycraft techniques to transport through to the modern day battlefield of cyber intelligence and espionage.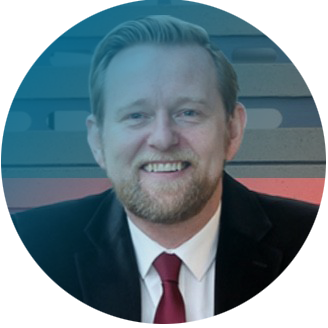 And he provides insights on the historical throughlines of attacks that haven't really changed over the centuries, by and large what is being sought is the same it is simply the mechanism by which exploits are executed have evolved. He also lends perspective on the cyber threat landscape ahead, and asks is this the dreadnought moment?
Is This the Dreadnought Moment? with Dr. Andrew Hammond
[01:25] The Coolest Job
Rachael: This week's guest has probably the coolest job of anybody. Let's welcome Dr. Andrew Hammond. He's a historian and curator at the International Spy Museum in D.C. He leads the museum's must-listen-to podcast called SpyCast.
He's also the author of a forthcoming book called Struggles for Freedom, Afghanistan and US Foreign Policy Since 1979. 
How does one make their way to be curator and historian at the International Spy Museum? I love your origin story. Would you mind sharing that with our listeners?
Andrew: It's been quite the journey to get here. Part of my story can be traced back to 9/11. On 9/11, I was in the military intelligence section, I was in a darkroom. Someone said, "You have to see what's happening on TV." To be honest, I was quite grumpy. I was like, "Here we go. It's going to be Jerry Springer or something like that.
Rachael: Cat on a Roomba?
Andrew: Yes.
Eric: You get Jerry Springer in the UK?
Andrew: No. This was Germany, actually.
Eric: Jerry Springer was in Germany?
Andrew: No. But, yes, we had a TV where we had the news going, running constantly. I went through and the North Tower had been struck. We were sitting, watching the TV and then the South Tower was struck. My 9/11 story is an insignificant part.
The Journey That Took Me to the Dreadnought Moment
Andrew: It's more the effect that it had on the rest of my career and then what I've done. I basically felt like an actor in a play, but no one had bothered to tell me the plot. So I decided that I was going to try to figure out what the plot was.
Not that that's a question that ever finds an answer, but yes, I feel like I'm getting a better understanding of it all. That basically led to the journey that took me to the Spy Museum.
Since then, unbeknownst to me, I was developing my CV that made me just the perfect person for the historian and curator job at Spy. So in the military, I'm working in intelligence. Then I went back to school, did a PhD, and did some post-docs.
I was at the 9/11 Museum, I was at a museum back home in Glasgow. Then I was here. I was in academia, and then at the Library of Congress when this job came up. And I threw my hat in the ring and, for better or for worse, they've got me. I'm not going anywhere.
Eric: It's in our backyard in D.C. here. Andrew, what would you say, a five-hour tour?
Andrew: Yes, for sure.
Eric: It is a must-see in a sea of museums in Washington, D.C. You do have to pay for this one, but it is worth every single dollar in the new location. It's awesome. I would imagine TripAdvisor has it as a five-star or whatever. You've got to go.
Intelligence and Espionage-Related Artifacts
Andrew: Just on that and on my job, this is the Guinness Record Book. We've got the world's biggest collection of intelligence and espionage-related artifacts. There are almost 10,000. There's a very rich collection and it goes across the world.
It goes back through time. So yes, we've got some real doozies. We've got some great stories, feel free to come.
Eric: What's the absolute coolest thing that's not on display?
Andrew: That can depend on the week. My favorite artifact that's not on display is probably a sword that I have been doing some research on, this week, actually. It's from the Civil War, and it was captured from one cousin to his cousin. They were both fighting on opposite sides in the Civil War.
Then one of the cousins, the one that lost the sword, went on to be in charge of the trial of two Confederate spies who were executed.
One of the things that I love about the artifacts is that it's almost like a window. It's like a portal into a bigger story. So I just lost myself in the research. I was looking at all of these old, cool documents. Then you start building the story out. But it's just trippy to think that if you shut your eyes and do a lot of thought experiments, you just imagine yourself going back to when the sword was used in anger.
And then you're there, you're back there. You're trying to see the world through the eyes of the people that used the artifact or that were involved with the artifact. That's my favorite one that's not on display at the moment, but it changes by the week.
The Dreadnought Moment Is a Rich Topic
Eric: My favorite on display is the East German car. I like the way people tried to get out of East Germany when the wall went up or maybe before the wall went up. The way they would contort themselves and shove themselves into a car, behind the dashboard. It's pretty cool.
Rachael: Those cars were small too.
Eric: They were all Russian, East German. They were tiny.
Andrew: One of the great things about that is that it's such a rich topic. You can explore anything. International relations is central to espionage and intelligence, the humanities. You can look at literature, the movies, popular culture, and STEM. Espionage and intelligence has got STEM up the wazoo. Cryptology, mathematics, engineering solutions, technological solutions from spy satellites to drones. It's such a rich thing that you can dig into in so many different ways.
Eric: Do you get a lot of school tours?
Andrew: We do. We've got a fantastic youth education team that works with schools and does tours and virtual events.
Eric: As we look at STEM education, I can think of no cooler place to go. The Newseum isn't around anymore, which was really cool in the city. Unfortunately, that's gone. I can think of no cooler place to go than the International Spy Museum for technology, just fun, cool, facts.
Andrew: Another way that it's so rich is that there's something there for everyone. Mom and dad like it. The kids like it too. Go with the in-laws because you don't really want to talk to them. Then they go away and lose themselves and you meet afterwards.
You share some stories and pretend that you're getting along. There's really something there for everyone.

 
The Coolest Thing Ever
Eric: The scrotum concealment from the '60s or '70s from the CIA is the one my 14-year-old loves the most. That just gets him going. So mid-teenage boy, that's the coolest thing ever.
Andrew: Also, on that vein, we have a rectal toolkit that you store in a particularly safe space. There's just so much. One of the cool things about that, more seriously, thinking about them, scrotal or rectal, all of these things. All of these artifacts, a lot of them are a solution to a problem.
A lot of them are a technological solution. It's a tool that's used to help people convey information secretly or steal information, those sorts of things.
There's so much ingenuity and inventiveness that goes into it. Just think about Alan Turing, The Imitation Game. Think about how much creativity was involved in trying to break the Enigma machine with 157 million possible permutations.
That's some serious ingenuity and problem solving. The history of espionage and intelligence is just filled with this, and it's just so fascinating.
Eric: These are all antiques. We're going by the wayside with cyber. With IT, you just reach into somebody's business and pull their data out. We don't need this anymore.
Rachael: Well, who's to say? Sometimes everything old is new again as well. So I wouldn't count them out, necessarily.
Andrew: The landscape of intelligence and espionage has definitely been profoundly affected by cyber. There's just all kinds of changes coming over the horizon.Then, even when we get into virtual reality, augmented reality, the metaverse or whatever Facebook is calling themselves these days.
There's all of these things that are coming over the horizon. But part of it is just looking at what is still applicable and what has changed.
[12:39] It Doesn't Matter What Dreadnought Moment Comes Along
Andrew: I was speaking to someone the other day about this. They were saying, "It doesn't matter what technology comes along. If you can have someone in the room when decisions are getting made that can then pass that information on to you, then that's always going to be a factor."
So there's certain things that are evergreen and perennial. There are some things that are going to change.
But even if you think about it, what's cyber? We've got an exhibit called Cyber, The New Battlefield. This is a new area, a new site for intelligence and espionage. But that didn't come out of nowhere. It doesn't come out of a vacuum. So the history of cyber, you can trace that back through cryptography, for example.
You can go back to pencil and paper cryptography, electromechanical cryptography, analog computing, up to digital, on to quantum.
So you can pull that aspect out. You can think about it in terms of securing data and communications. That's what a lot of intelligence is about, it's all very well stealing information. But if you can't get it securely to someone else then what's the point?
There's all of that. In this gallery is where we do have artifacts that tie into cyber.
The Jester's Laptop, Moonlight Maze. A shard from the Aurora Generator Test in 2007 to prove that a cyber attack could affect the physical world. There's always going to be that as well.
But if you think about it, even in the history of intelligence, a lot of these tools are still there to capture something intangible. You can have something that's going to transmit a radio wave.
The Stories of the Future
Andrew: Human beings can't see radio waves. There's a tool, and then something happens in the ether, then it goes back to another tool. Same thing with cyber. Unless we get to the point where I can just transmit information inside my head to someone else, there's always going to be a tool that gets used to do that.
Those tools are some of the things that we are thinking about in terms of what we're going to collect to tell the stories of the future.
Eric: For people who are in the cybersecurity business, understanding the motives, the way the adversary thinks. What they're trying to get to, the, "why," and then really looking at these examples, which are so cool, the tangible ones.
Remembering, "This is how the adversary did it 50, 60 years ago. How are they doing it today?" You can translate that into your job, and you can be much more effective.
Everybody should have p a mandatory professional development day in the business to go there. Understand from a nation-state perspective, or even industrial espionage between companies in some cases, what the adversary thinks about.
How they think about it and to what extent shoving somebody into a dashboard or the Great Seal. Some of the cool exhibits you have, they'll do that on the IT side too.
Andrew: Just thinking about your podcast, there's such rich connections. It's just so fascinating. One of the things that I was thinking about was the episode, He Who Tries to Defend Everything Equally Defends Nothing. I'm just thinking about this counterintuitively. You can flip that on its head, for example. Say, "He who doesn't defend everything equally defends nothing."
Interesting Things About the Dreadnought Moment
Andrew: If you've got Buckingham Palace but there's still one of the windows that's not closed properly and an intruder managed to stumble upon that and get their way into the Queen's bedroom, then you're going to lose your job. That really happened.
There are interesting things that you can think about. I am not saying that that perspective's wrong. I'm just saying that there's so many rich ways that you can compare what you guys are doing with what we're doing.
Rachael: You're a modern historian. You know this better than anyone, but it's always fascinating to find out. People get caught up, the threats today, they feel so new. But they're actually not new. These are tried and true techniques from many years back in history.
You're dusting off and maybe sprinkling a little bit of a different color on the backend. But this stuff has been happening for a really long time.
Andrew: This game has been going on since time immemorial. Even if you've ever read The Lord of the Flies or something like that. What are the other groups up to? How can we find out what they're doing? What are they thinking about? What's their plan?
It's just like almost an instinctual thing that's built into human beings. We want to know what other people are doing because what they do affects us.
Eric: And to gain advantage. It's societal.
Andrew: Thinking about that, so the Germans in 1942 added a fourth rotor to the Enigma. That doesn't seem like a big thing. Okay, they added another rotor.
But at another level, because of that extra rotor, there are men and women at the bottom of the Atlantic Ocean right now.
Talking About Consequential Stuff
Andrew: There's hundreds of tons of materials and ships at the bottom of the Atlantic Ocean because of that rotor. So we're talking about consequential stuff here. We're not talking like that stuff doesn't matter. It's really interesting to think about how this shapes the world around us.
Eric: From the German side, they probably saved a lot of lives as a result. Although, you could argue it extended the war, it caused more damage and ended more lives. But when they were looking at it, everything had downstream consequences, good and bad.
That's why it's a long day at the International Spy Museum because it's just so cool.
Andrew: It really is. One of the things that's interesting to me as a historian, as someone that's thinking about cyber and where we're going in the future, is that  this stuff has been going on since time immemorial. But one of the things that has changed is the role of the individual.
Think about the invention of the aircraft. That meant that the war was no longer just about two front lines that opposed each other and slugged it out. Aircraft can just fly over the top of that, then civilians become caught up in total war.
I don't want to compare it to war. But if you think about cyber, during, say, the Cold War or Classic Age of espionage, we were inside embassies in a safe. You had to be read in or something like that. The important information was on a specific site.
Eric: Well-protected, well-defended.
Andrew: Now the battle lines are much broader because almost every one of us has an iPhone or a computer. We're going on the internet.
[21:22] In the Front Line of a Dreadnought Moment
Andrew: We are in the front lines of the cyber struggle. Sure, there's places that have a richer source of information. You only get more information if you hack into NSA versus my computer. But still, the battle lines are much broader, whereas before it just used to be certain people.
Your average citizen could be like, "Oh, that's what the spies do over there and I go about my life here." But now, do you want your DNA information stolen? Do you want your personal information stolen? Would you want your videos and photos and life history all out there? The game has changed quite a bit.
Eric: If we're talking espionage, you had to get to the embassy or to get to the military base or facility. You had to put spies or agents in a geographic territory. Then you can now do that from St. Petersburg or Beijing or wherever through keystrokes.
Think that accessibility, along with, once that spy was there, they had to have a Minox camera to take photos. Or they had to steal paper and somehow get it out through physical security.
Today, you can bring massive volumes of data out digitally.
It's easier accessibility, it's easier to extract the information. It really closes that gap of time between advantage to parity in some cases, which is a problem for us. We have a big advantage in the free world, the UK, the US, Canada, the modern industrialized nations.
Andrew: If you think about going back to that era, the cipher clerk, what a great person to recruit. The person that may not be at the top of the food chain, but they are abreast of all of the information.
Gargantuan Quantities of Information
Andrew: Even if you're a cipher clerk, there's only so much that you can photograph with your Minox camera. Or only so much that you can sneak out and try to sneak back in. But if you're a systems administrator, you can sit astride gargantuan quantities of information.
Yes, everything, potentially. You can get all of that and put it on quite a small thing and take a whole lot out. So that volume has just shifted exponentially.
Eric: As we go forward, from a museum perspective, fewer buttonhole cameras. Fewer dead drop examples with hollowed-out bricks and you name it, although, we did catch a couple, reportedly.
I don't think they've been tried yet and formally convicted. But a couple, former Navy person and his wife, met up with the FBI trying to sell information. So it still happens.
What are the exhibit changes? You talked about Jester's Laptop. You're now looking at the laptop that was used almost in the same fashion as a hollowed-out brick or a buttonhole camera as the tool. Do you have a hundred different laptops down the road?
Rachael: That becomes the exhibit at the Spy Museum.
Eric: Here's the laptop that was used for this breach. Here's a thousand of those. Look, they're Dell. Oh, now they're Lenovo, new MacBook Pro. That was a great breach.
Andrew: Putting the historian hat on, every one of these is reflective of the particular age that they come from. In our cryptography exhibit, for example, there's a lot of wheels, there's lots of cylinders.
There's lots of a strap that you wrap around a staff to conceal in information. But then when you move onto the electromechanical age, it's almost like a typewriter.
The Space Between Technological Development
Andrew: It's clunkier and heavier and metallic, like the Enigma or the Lorenz cipher. But then, when you get to the modern age, the tools are different. Sure, the space between technological development is shorter. The electromechanical age didn't actually last for that long.
But it lasted much longer than, for example, my first laptop, which was about five kilos. You could have killed someone with it if you hit them over the head.
Eric: Or dropped it on their foot.
Andrew: That wasn't that long ago, really. So change is exponentially quicker, but the tools will change. That's going to reflect the type of exhibits that we put on and the types of things that we collect.
Rachael: For secure and critical infrastructure, I say let's unplug everything. Let's go back to the stone ages, back to those things you referenced before where it's physical information.
Eric: Give me your cell phone for a week, and then we'll have this conversation.
Rachael: I might look really well rested if I gave you my cell phone for a week. That's all I do. I'm glued to it, like an addict.
Andrew: No more bags under my eyes.
Eric: No more podcasts.
Rachael: We'd have to have a conversation in person. But I do wonder about that.
Eric: Yes, you're in Houston and I'm in Washington, D.C. That becomes challenging. No more airplanes. Stone Age, remember? So we're not getting together. It's a long walk.
Rachael: Sometimes you get so far advanced that you start to think, "Maybe we've gotten too advanced and maybe we do need to go back. I need to unplug this stuff from the internet because there's no way I'm ever going to secure it truly.
Have You Seen This Dreadnought Moment?
Rachael: Just a matter of common sense. We could be working toward something like that in the annals of history. Have you seen these boomerang moments where people revert back because we've just made too much progress?
Andrew: The first thing that comes to mind is the one-time pad. A one-time pad, as far as I know it, is the only thing that is unbreakable. You get two pads that are exactly the same. Only those two people are on the same page. You pass the information over, and they can decode it.
As long as it is genuinely a one-time pad, as long as they destroy that sheet and you destroy your sheet, then that, is broader than just cryptography. But as far as I know, that's the only thing that's unbreakable.
With these things, you can go back to the first principles. Well, what is it about the one-time pad that makes it so unique? Is there a way to replicate that in a digital realm?
How does this tie into encryption standards, PTP, quantum, all of these sorts of things that are really interesting? If you're looking back at first principles, it's always like a pretty decent place to go.
As a historian, there is a sense that nothing comes back around again in the same way. The human way, the social systems, are just constantly in flux. You can't isolate the variables the way that you can in an experiment or in a lab. It's very difficult to recreate them, but you can look back.
If you're smart about it and you're nuanced, you can draw lessons.
A Very Candid Off-The-Cuff Example
Andrew: For example, the recent war in Afghanistan. You could go back to the Soviet-Afghan war in the 1980s and say, "Having a 1500-mile border with a country on the other side that's arming some of the people that you're fighting against is a problem."
That hasn't changed, and that was the same for the post-9/11 war in Afghanistan. I'm just giving a very candid, off-the-cuff example.
There are certain things that you can look back at the past and learn about where we're going. You have to do that intelligently. It really helps if you know what's going on. There were a lot of smart people in the past that thought a lot of smart things, and we quite often forget.
Eric: That's one of the beauties of the museum and looking at the exhibits. There's so many examples. My information has been stolen through the OPM breach. We know at least foreign nation-state has pretty much my entire classified history of where I've traveled, my family members, all kinds of information.
I'm going to assume my DNA has been stolen at this point through either lab tests or whatever where the adversary has taken it.
If you assume that for a lot of direct-action workers, we'll call it, what techniques and tools and tricks do they use in the future, knowing that facial recognition, knowing that fingerprints, knowing that biometric data, DNA, you name it, are known by the countries that they want to do work in. What do you see coming?
I'm thinking about the Emerson Mask that you have on display, the Five Second Mask where you can put that on.
[32:48] The Imitation Game
Eric: That's pretty quick and temporary when you're in the country. You can do that. But if you get caught, you're done. What do you see as the next cool stuff coming up?
Andrew: That's one that the intelligence community are thinking about.
Eric: I'm trying to help them out right now.
Andrew: Looking at it again as a historian, for every technological development, there's a counter development. Thinking about the Enigma machine, that leads to the Bombe, the famous machine that you see in, say, The Imitation Game.
Sitting there with a pencil and paper is not going to get you in something with 157 million possible permutations. You need something that's going to be able to deal with that on a more industrial basis.
So you get a challenge, you get a response. Human history is full of that. The cannonball comes along. Castles are no longer particularly useful. There's always something that's coming along. For facial recognition, for all of these things that are going to make human intelligence operations more difficult, there's going to be creative ways to deal with it.
I don't know if there's been a Dreadnought moment. Like there's a moment where what came before is no longer tenable. It's no longer viable whatsoever. I don't think that that has come, it's just more challenging. It's funny you mention the Emerson mask because the guy that made it was actually in the museum not long ago.
I was speaking to him, the former chief of prosthetics for the CIA. He was quite a cool guy to speak to. But he was saying that this era is an era of prosthetics that's winding down now.
Technology Is Making Things More Tricky
Andrew: That's over because technology is just making things more tricky. There's going to be ways around that. There are things that you can do, in terms of some of the things that I could see them doing.
I could see them just relying more on new technology to try to do those covert communications. But part of it is the recruitment process.
It's all very well saying you can do everything online. You can recruit people online. We had a guest on our podcast not long ago. He said, "Espionage, human intelligence, is about the human soul, you need to look in someone's eyes.
You need to let them know that you've got them, that you're going to look after their interests. You're going to protect them as long as they give you the secrets."
There's that kind of human emotional intelligence thing that is very difficult to get just doing stuff online. The question then becomes how do you be that person across from them? Diplomatic cover is one of the classic ways to do it.
Then it becomes a game of how to be disguised better as one who isn't a diplomat. Or if you recruit someone, the types of ways that you will pass information.
Maybe you're not one to do the, "I'm going to the counter-surveillance route. Then meet someone at a park and then do the same thing again." At some unspecified point in the future, the kind of facial recognition technology or the omnipresence of surveillance footage means that that can't take place.
Then it has to move to another realm.
Face-To-Face Diplomatic Angle
Andrew: But I can't see the face-to-face diplomatic angle going anywhere. That's always going to be there. As long as that's there, there is an opportunity to get someone's soul. To make them steal secrets on behalf of, say, the United States or of the United Kingdom.
Eric: Somehow Tinder and online dating have worked it out. Attaining that trust in-person is so valuable. You can't do it online. Many would argue with digital espionage, you don't need to. All you need is an open door to the palace.
You can reach in and extract everything you need, no relationship required, to some extent.
Andrew: Just to go back to the human soul, what are the things that you can't pick up from words or from a document or from a photograph? Intentions.
You can write down what your intentions are, context, those sorts of things.
It's all very well taking the data, but sometimes we need to ask questions of the data. It is not as simple as the data just gives up all of its secrets. We might need someone else to bounce questions off of so that we can get more out of the data, those sorts of things.
Eric: I also think of the new cyber defenders, the personnel we have. We've been very good at protecting the physical world, locking doors and windows, walls, guards, cameras, you name it. We need to translate some of that capability into the digital world at a much faster pace to protect our nation's secrets, whatever nation we live in.
Andrew: My wife's American. We're going to have a baby in January. My daughter's going to be an American.
My Best Interest for America
Andrew: Even when that wasn't the case, I was still strongly in favor of being allied with the United States, especially now. I've got skin in the game. My daughter is going to be brought up here. So it's in my best interests for America to be strong and free, and for it to continue to be like that.
I personally don't know why there's not more of a fire under certain people's a** to get this done. This just needs to be done rapidly because so much information is getting exfiltrated. Certain people are taking certain other people, taking their lunch, and it needs to stop.
That's not Spy Museum policy, that's just my view.
Eric: You see the motive and the techniques in the museum. We know people are going to continue to evolve and invent. It's a crazy, dangerous world.
Rachael: You have these things like quantum computing coming up, and the fear looming of this threat. What does it mean, and who's going to get there first? There's a lot of unknowns that we still need to navigate through in addition to figuring out how to lock all the digital doors.
That's just going to blow the doors off the hinges. So then what do we do?
Andrew: There's always fear that another side is going to have that Dreadnought moment. Where you're the person who realizes, "Everything I've got has been rendered relatively obsolete because of what they've done over there." Then it becomes, "How long does it take to close the gap?"
Think about the atomic bomb in 1945, Hiroshima and Nagasaki. In 1949, the Soviets got the bomb partly because they had people in places like Los Alamos. That's four years.
A Dreadnought Moment in Cyber
Eric: It took them time, after they took the material, to read it, understand, trial, test, produce. It was four years from when the Americans dropped the first bomb to the Russians having capability. But they were working on it for that time, so, not a lot of time at all.
Andrew: During those four years, the United States didn't try to go to war with the Soviet Union, for a whole bunch of other reasons. But the question becomes, what if there is a Dreadnought moment in terms of cyber? What if you can completely incapacitate a nation, say, like the cyber attacks on Ukraine.
You can just take it off the grid, then it's completely defenseless.
Then it becomes, well, what do you do? Is it just making it defenseless enough, or do you just, "I want to take it out"? Say the mutually assured destruction, like the logic of the Cold War, is not there.
American becomes incapacitated. Can we take America out before it gets back online, and is that something we want to do?
With nuclear weapons, that would be suicidal in a planetary context. The planet would be uninhabitable if you destroyed the United States with nuclear weapons. Nevertheless, the question is, "What's the time period going to be to catch up with what the adversary has done?
What is the adversary going to do in the meantime?" Those are the two big questions, and people are, of course, as stressful. But, is there going to be a Dreadnought moment where we're really behind and we've got to step up and get up to speed?
[43:16] Low-Grade Dreadnought Moment
Eric: It's very quick. Many of us would argue we're in low-intensity, low-grade cyber conflict right now. As that gets worse, I just wrote about this somewhat in the predictions report. Didn't have enough words, room, word length to finish it.
But that'll increase to some kind of high-intensity, high-grade cyber. Then communication blackouts, isolation, and that's when it gets scary.
But we tolerate right now the nation-states reaching into our organizations, whether they're government or private sector. We tolerate that to some extent. Where do you draw that line? What is that Dreadnought moment, as you talk about, and how does that escalate?
Very scary world at times.
Andrew: If you go back to the embassy, the cipher clerk, the information being there, the battle lines being extended, and the information being on a much broader front. So jumping off from that, think about information and intelligence now. It is no longer the preserve of the government.
It's no longer just about what the CIA or what the Pentagon does. Now, it's about what they are doing in Silicon Valley, or in Seattle?
What are they doing in the cyber corridor from Baltimore to Washington through to Northern Virginia? Those aren't all government agencies that're developing the stuff. Maybe, in the Industrial Age, it was like, we need to protect blueprints for a particular aircraft or something.
But now a lot of the expertise is not necessarily within the government. The expertise is distributed more broadly as well.
Eric: I think about the world and what's going to happen. Look at China's GDP. You see an uptick starting in the mid, early '90s. But in 2005, it almost paralleled the uptick of digitization of economies and everything else.
On the Positive Side of a Dreadnought Moment
Eric: There's no way in the last 15 years China has come within three quarters, 75% of the United States of America's GDP without intellectual property theft. It's a massive increase over a very short period of time. So it's certainly a problem.
I hope we do something about it at some point. It would be nice to address that.
On the positive side, they can only take as much as we have. At some point, they're going to have to do some more innovation on their own. But they're getting pretty good at that from everything I'm hearing and being briefed on.
Andrew: Another interesting thing for a country like China, think about what they're good at and what they're not good at. Think about what the United States is good at. United States is good at R&D. It's good in innovation and tech.
Obviously, we know that it's easier to steal that stuff than develop it yourself.
This is a little bit of a cliché, but information is the new oil. The question that you don't hear much is, "Where is the new Saudi Arabia?" The United States. That's the location of the world's biggest store of technological developments, of R&D, of information.
Saudi Arabia is Saudi Arabia for oil. America is Saudi Arabia for information. Just like Saudi Arabia attracted the great powers, it attracted a lot of interest. Here in the United States, it's the site of struggle for that information and for that R&D.
It's been lifted on a gargantuan scale. We've got examples of it here at the Spy Museum and in some of our exhibits.
The Saudi Arabia of Oil Age
Eric: That's a good point, although there is a lot of oil in other countries. Germany, the UK, France, China, Russia, Italy, you name it, oil's in the ground. You dig it up, but you have to have those natural resources. What we're seeing with information is you don't even have to have them.
You can go steal them. It's pretty easy. You can almost produce your own oil, to some extent.
Andrew: The unit of currency is different, of course, because oil is a physical thing. It's in the ground and information's more fluid. Not that those other countries don't have information or not that they couldn't steal all of the United States' information. B
ut the United States, just to run with the analogy, you could say it's the Saudi Arabia of the oil age.
It doesn't mean that there's not a Korea or an Iran or a Russia or a Norway. Those stores of that currency, they're more fixed in terms of oil. Norway's oil is not something that Argentina can go and take out of the ground and move the oil over to the ocean.
But with information, you can just take the whole lot, if you can get it. You can just lift it all. Then all of a sudden, you could be the Saudi Arabia. But you don't have to have done all of the drilling and all of the work.
Eric: I just want to finish on the DB5 you have. As you enter the museum, there's some cool James Bond stuff there. It is a mint DB5 from the film.
An Iconic Dreadnought Moment
Andrew: Yes, it's gorgeous. It's beautiful, and there's a great photo of Sean Connery just leaning on it. That's such an iconic moment really from the whole history of cinema. Goldfinger many critiques think is the best movie. Sean Connery, he is just Bond.
Eric: Not Pierce Brosnan or Daniel Craig, the guy who just retired.
Andrew: George Lazenby.
Eric: What I learned today is you're going to have a lot of exhibits and artifacts going forward. You've been doing your podcast, SpyCast, for 15 years.
Andrew: I've been doing it for 14 months, but it's been around for 15 years.
Eric: You've got another more than 15 years, based on the way things are going in the world.
Andrew: We are like the Harvard of podcasts for intelligence and espionage. We're very old.
Eric: We're coming up on year four, and I felt like we're old. We're like juveniles here, we're just learning the ropes.
Rachael: When is your book coming out?
Andrew: My book's going to be out next year. It's based on over a decade of research over 100 interviews with people. Former secretaries of state, national security advisors, diplomats, senior CIA officers, those speech writers, all kinds of people.
I'm really excited for it to come out. Also, just between us, I'm really excited to put it to bed and move on to the next thing.
Eric: We all understand where you're coming from. But aren't you working on a second book on 9/11?
Andrew:
Yes, that's going to be based on oral history interviews with intelligence officers and military veterans. I'm thinking of releasing it in two parts.
Speak With One Voice
Andrew: It's going to be like Studs Terkel's work. He was a Chicago reporter, a legendary Chicago journalist. But he was a master of oral history, and was one of my inspirations.
For the post-9/11 wars, the voices of the people that our countries asked to go and fight these wars, it's important that their voices are out there. They don't all speak with one voice. There's this kind of assumption that there's a single voice.
Just think about the United States. The military is incredibly diverse. There's lots of different viewpoints. People have different takes on things. There are people who think that the Iraq War was just a completely terrible, s**, unethical idea.
But there are other people who think that it was really the right thing to do at the right time.
They will go down with the ship defending it to their dying day. I want to try to draw out the diversity of those different perspectives on the post-9/11 era amongst intelligence veterans and military veterans.
Rachael: That's going to be great. Now when's that coming out?
Andrew: That's probably going to be 2023.
Rachael: Wow, so that's not too far after the other one.
Andrew: No, because the first one has been underway for a long time. The other one's been underway for maybe five years. I have been doing them both concurrently.
Eric: My cybersecurity book is probably coming out somewhere around 2090. I'll get started one day. I don't have the patience, I can write 1,000 words at a time.
Andrew: Well, it's quality, not quantity.
Life Happens in a Dreadnought Moment
Eric: Takes a lot of focus and time. You have to sit down, and you really have to think. Writing is challenging these days. For me, it's more execution.
Rachael: You would want to commit to for 10 years too. You have to really care about it to keep with it.
Andrew: In the meantime, life happens in the background. That can be challenging as well. But, I've never been one of those people that has a problem with ideas. It's just that, I need a few replicas of myself to catch them all out.
Eric: Cloning is going to be in the museum at one point, so hopefully in your lifetime. Dr. Andrew Hammond at the International Spy Museum is one of my favorite places in all of Washington, D.C., which is a city I love. Couple of books coming out, SpyCast podcast every week.
Andrew: Just one final thought before I go, and it's one that your listeners may find quite interesting. A few weeks ago, we had the founder of the Microsoft threat intelligence unit on SpyCast. That's an episode, the kind of intelligence landscape of the future. 
Eric: That was called October 5th Cyberattacks, Espionage & Ransomware, Inside Microsoft's Threat Intelligence Center.
Andrew: Well, it's been great to speak to you both. Thanks for your time.
Eric: We'll see you down at the Spy Museum soon.
Rachael: For our listeners, please be sure to smash that subscription button. Until next week, be safe.
About Our Guest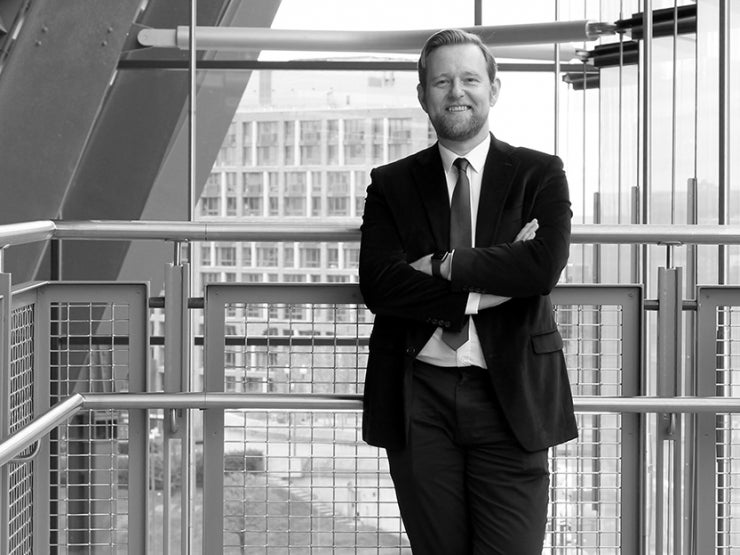 Dr. Andrew Hammond is Historian & Curator at the International Spy Museum. His interest in intelligence came from a period of service in the Royal Air Force, with secondments to the British Army and the Royal Navy. He specializes in military and intelligence history and is fascinated by how the artifacts at the Museum – whether an Enigma Machine, a Stinger Missile or the Jester's Laptop – help tell personal stories and larger historical narratives.
He is the author of a forthcoming book entitled, Struggles for Freedom: Afghanistan and US Foreign Policy Since 1979 and is working on another book that tells the story of 9/11 and the post-9/11 wars through the voices of military and intelligence veterans. He has taught at a number of institutions on both sides of the Atlantic and has held fellowships at the British Library, the Library of Congress, New York University and the University of Warwick.
He was formerly a Mellon Public Humanities Fellow at the 9/11 Memorial Museum and is currently a Public Policy Fellow at the Wilson Center. He hosts SpyCast, the Museum's podcast, and has taken acting and public speaking courses in London, New York, Birmingham and Washington, DC.
Listen and subscribe on your favorite platform