Behavior-based and risk-adaptive
No two people act the same. Have your security automatically adjust to the risk each person poses.
Cloud-native, hybrid-enforced
Accelerate your secure digital transformation to the cloud without giving up local visibility and control.
Modular, extensible security services
Secure your cloud, network and endpoints dynamically to meet your ever-changing business needs.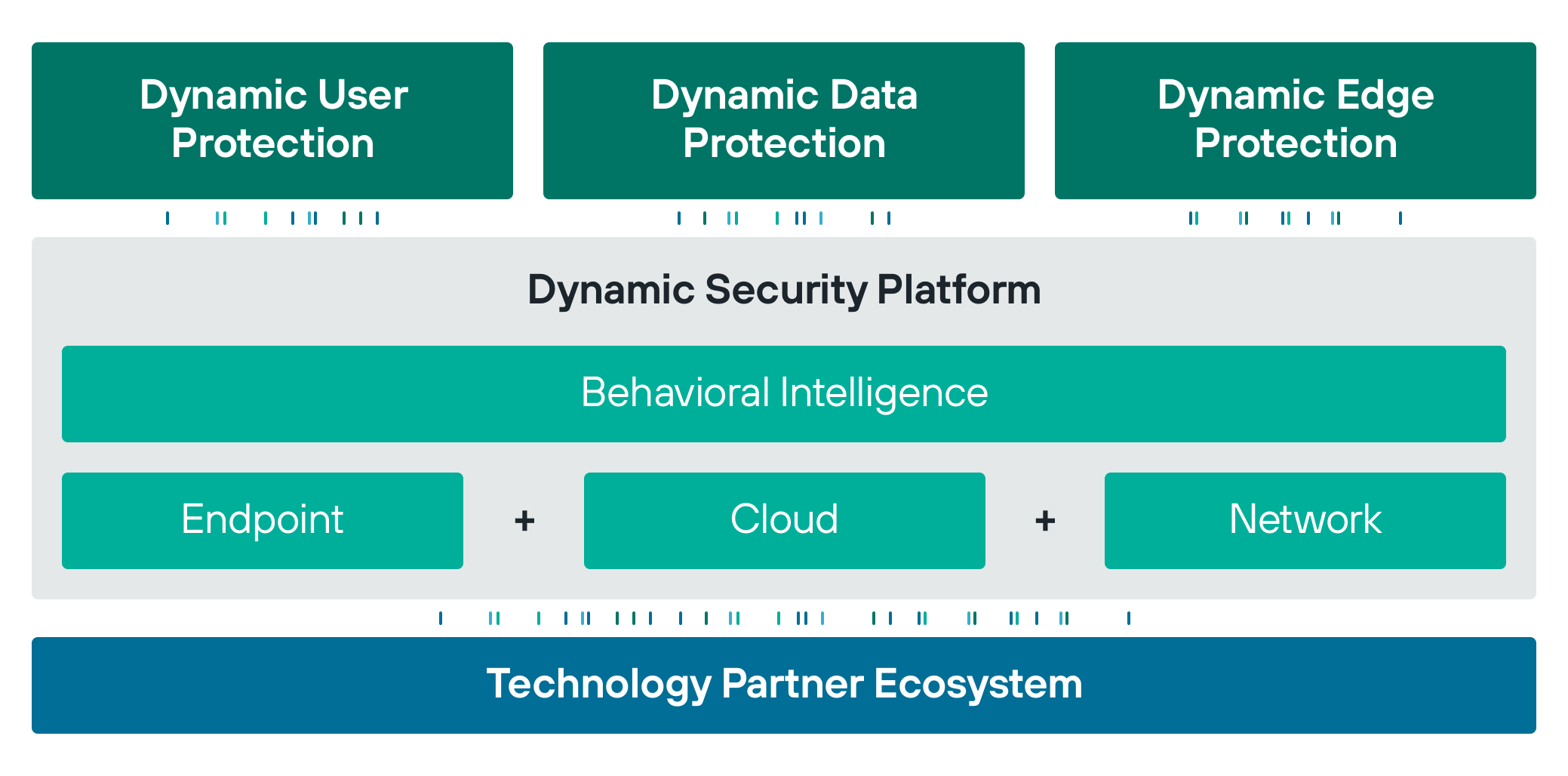 How it works
The Forcepoint Dynamic Security Platform is an extensible foundation for delivering converged security solutions to enterprises and government agencies.
Extensible security services
Gain horizontal visibility and control throughout your cloud, network and endpoints with modular security capabilities that work together to prevent blind spots.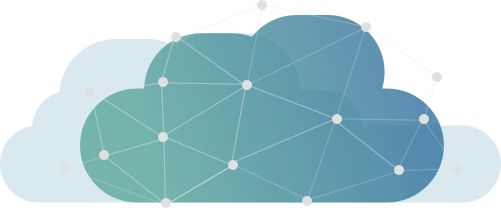 Behavioral intelligence and analytics
Stop evolving threats by uncovering risky user activity in the cloud, network, and endpoint and continuously calculated risk scores.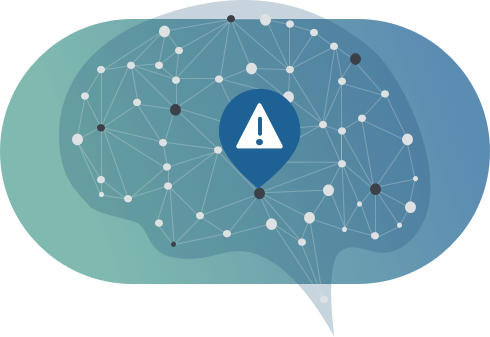 Risk-adaptive security
Automatically tailor enforcement for each user based on the compromised access risk – across Forcepoint and 3rd party security services.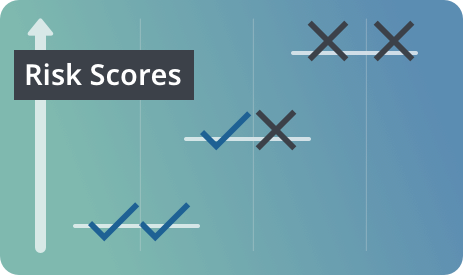 Integration with enterprise systems
Tie into external systems via comprehensive APIs that incorporate telemetry and identity info while publishing behavioral intelligence to 3rd party tools.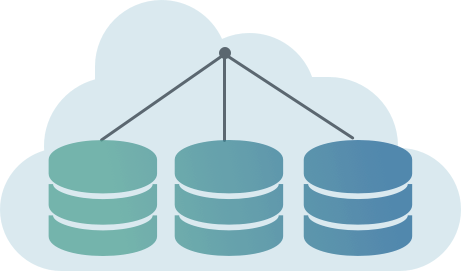 Unifying web, network, cloud, and
data security in the cloud
Dynamic User Protection
Industry's first user activity monitoring solution-as-a-service
Coming Soon
Dynamic Data Protection
Industry's only integrated risk-adaptive security solution
Dynamic Edge Protection
Leading converged web, network and connectivity solution-as-a-service