Cybersecurity has never looked like this before.
The Forcepoint Platform delivers comprehensive coverage over the cloud. It's SaaS protection that keeps users and data safe across your entire enterprise.
Schedule a Demo
Get 360˚ visibility and control
Calibrate risk automatically
Enforce policies in real-time
One subscription, limitless coverage
In a world where there is less certainty and predictability in your security needs, Forcepoint Advantage enterprise subscriptions are designed to be simple, transparent and flexible. Each has a simple one-price-per user, unlimited consumption model, and you get new capabilities as they're released at no additional cost.
Preserve employee privacy
Built on decades of proprietary research, our platform tracks behaviors, not identities. Its AI-enhanced engine dynamically applies granular policies based on the risk level of users' behaviors so you can move left of breach while also keeping employees safe and productive.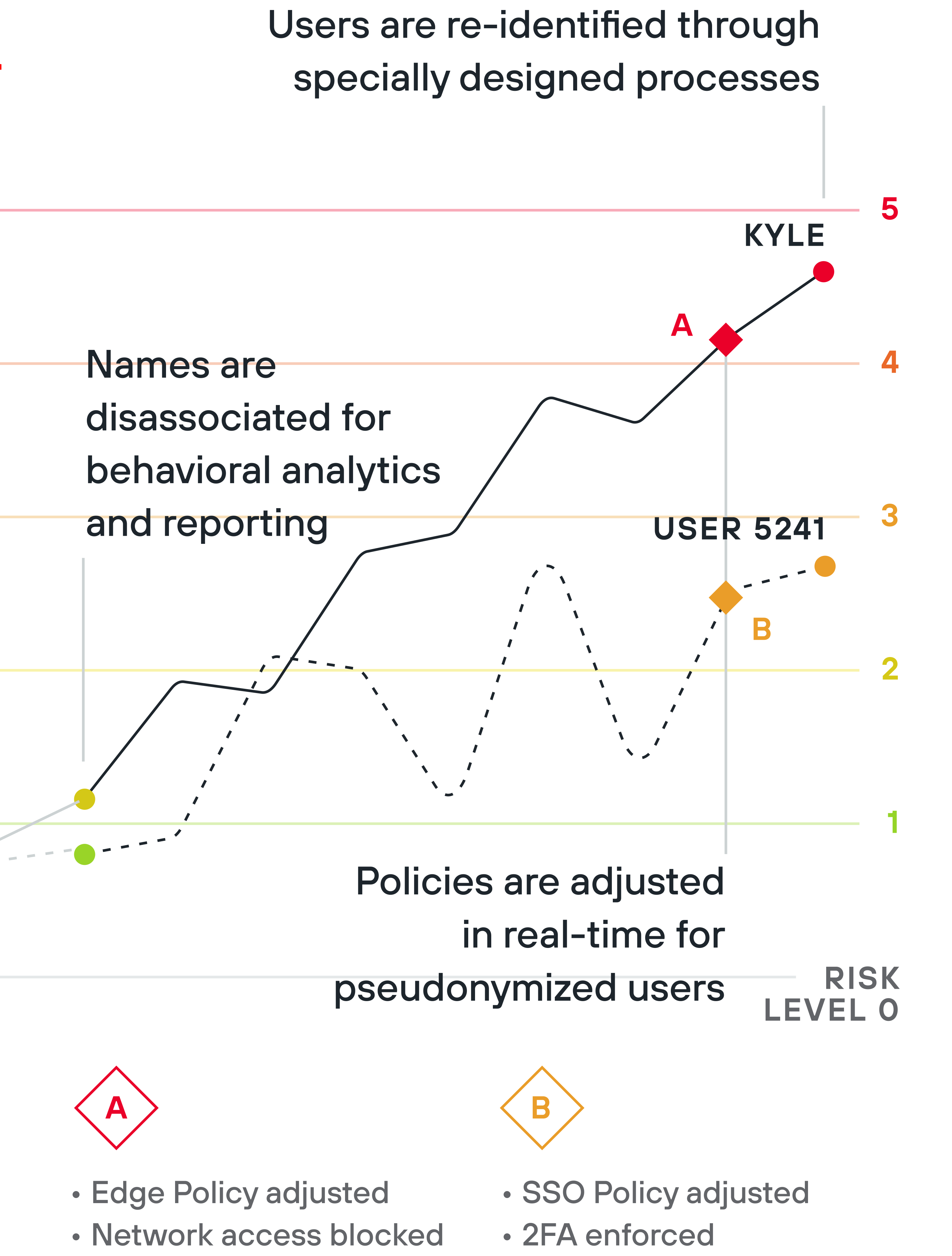 Change the way you do business.
Choose the solution that best meets your needs, all delivered from the same cloud platform.
Enterprise subscription
Fund your transformation to cloud-based security with Forcepoint Advantage.
Learn More
See our research
Forcepoint conducts its own research in the X-Labs, innovating on threat and behaviorial intelligence to power the industry's most proactive protection.
Visit the X-Labs
Ready to see our cloud solutions in action?