Are you juggling multiple cybersecurity tools?
Fighting threats is hard enough without the battle you fight every day. The battle to keep your head above water while managing multiple security solutions.
Maybe you don't need to adopt more tools – just the right one.
Let's fight the complexity of security together.
Enter Forcepoint ONE — the platform born in the cloud, for the cloud. It's an all-in-one console that contains today's security essentials but can scale to meet tomorrow's needs.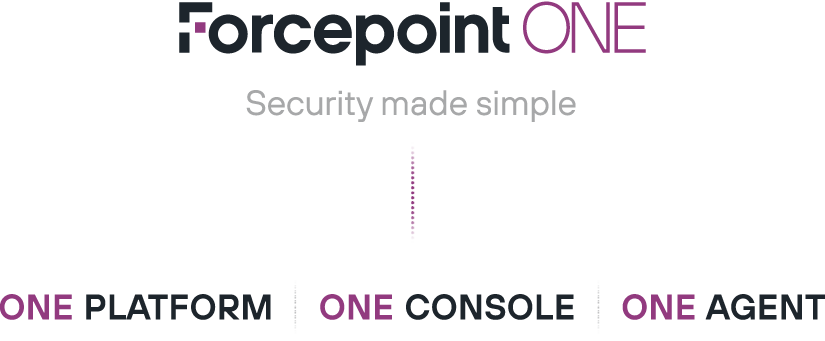 Go from chaotic to controlled
With Forcepoint ONE, you can turn unintegrated technologies into one platform. Imagine one central dashboard and one source of truth for what's happening with data across all environments.
Essentials are built in—not bolted on—to Forcepoint ONE
Cloud Access Security Broker
Secure cloud apps — even identify unmanaged apps — from company or personal devices.
With the world's only on-device SWG, workers are productive and safe without the lags of VPNs.
Zero Trust Network Access
Keep sensitive data in and attackers out without the bottlenecks and risks of VPNs.
 
Ready to simplify your day with Forcepoint ONE?
Explore it
Check out all the features.
See it now
Watch Forcepoint ONE in action
Take the tour
Let us show you the ropes.