Forcepoint at GITEX Global 2022 in Dubai Beginning 10 October
To our customers in the Middle East and Africa regions: Are you planning to attend the GITEX Global 2022 in Dubai starting on 10 October? If so, we look forward to meeting with you! Here's an overview of the ways you'll be able to do that.
Meet with Forcepoint at Hall 2 Stand A30
During this year's GITEX, we'll have lots of things planned throughout the show. At our booth in Hall 2 Stand A30, we'll have product experts conducting demos that showcase the following solutions:
In addition to demos, Forcepoint product experts will be running live theater sessions for several hours each day, right from the Forcepoint booth. These theater sessions will cover use cases in verticals like education, financial services, retail and hospitality and critical infrastructure through the lens of Forcepoint solutions. Other sessions will highlight our approach to data security and core products like Forcepoint ONE.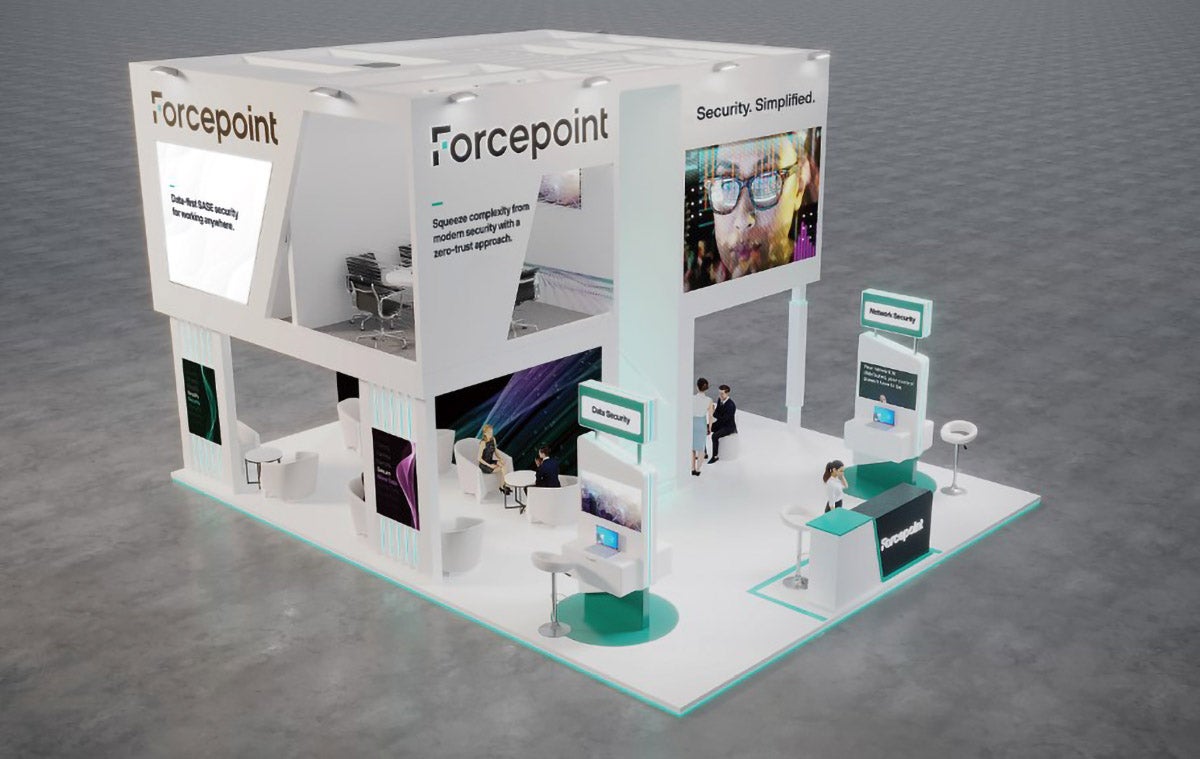 If your organization would rather discuss specific business needs or your unique cybersecurity challenges, then schedule a meeting with members of our leadership team.  Several Forcepoint leaders will be on hand to meet with customers throughout GITEX. But if you know you're interested in doing so, I recommend scheduling soon since meeting slots are filling up!
Don't miss a Forcepoint X-Labs Session at Hall 2 A55 on 13 October
The past two-plus years accelerated the move to the cloud for many organizations. That in turn, shaped where many companies are today—needing to protect data across many locations and devices, all without sacrificing seamless access for employees.  
Traditional security models don't meet the evolving needs of today's hybrid workforces. Thursday, 13 October, from 3:20pm – 3:40pm, Sales Engineering Senior Manager Mohamed Shenawy will be speaking about emerging technology's impact on cybersecurity. He'll also discuss how to build a cybersecurity foundation for the future.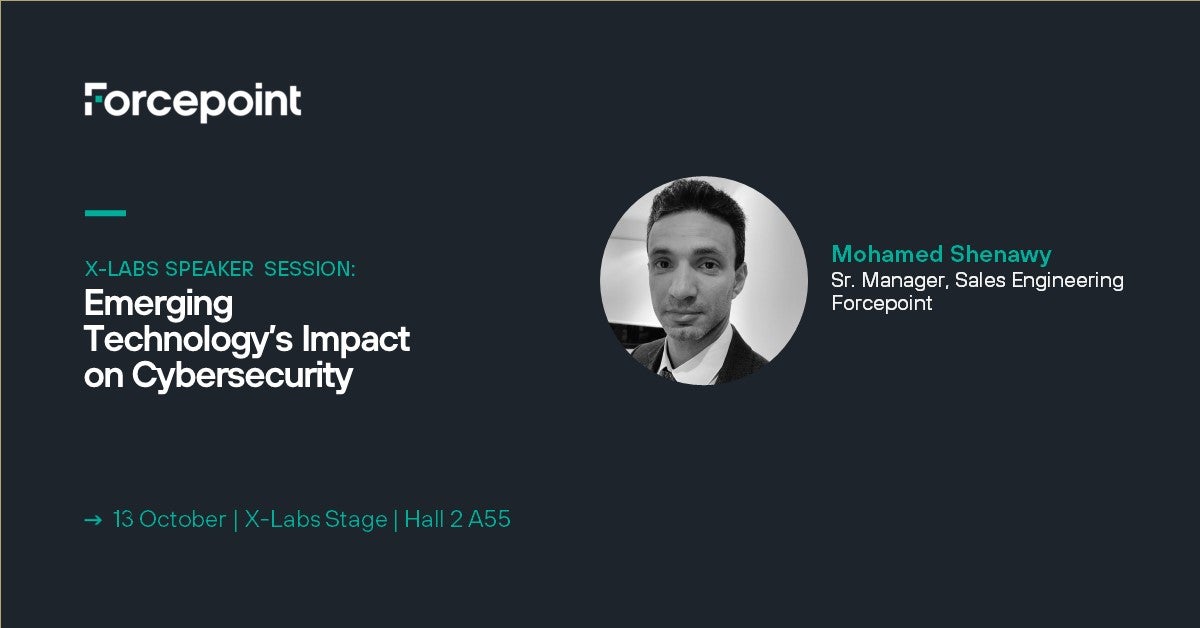 As you are preparing for a busy week at GITEX Global, may we propose an agenda for your visit to the event at Dubai World Trade Center?
Swing by the Forcepoint Booth A30 at Hall 2
Get a hands-on demo of one of Forcepoint's solutions
Join theater sessions and learn about a simplified approach to security with our top security experts
Come `spin the wheel` game and have chance to win AirPods, Amazon vouchers and many other cool prizes
Click here to schedule a meeting with Forcepoint during GITEX. If you have questions, reach out to your Forcepoint representative. We look forward to seeing you in Dubai soon!
About Forcepoint
Forcepoint is the leading user and data protection cybersecurity company, entrusted to safeguard organizations while driving digital transformation and growth. Our solutions adapt in real-time to how people interact with data, providing secure access while enabling employees to create value.